Capacity Building Workshop Held For Artisans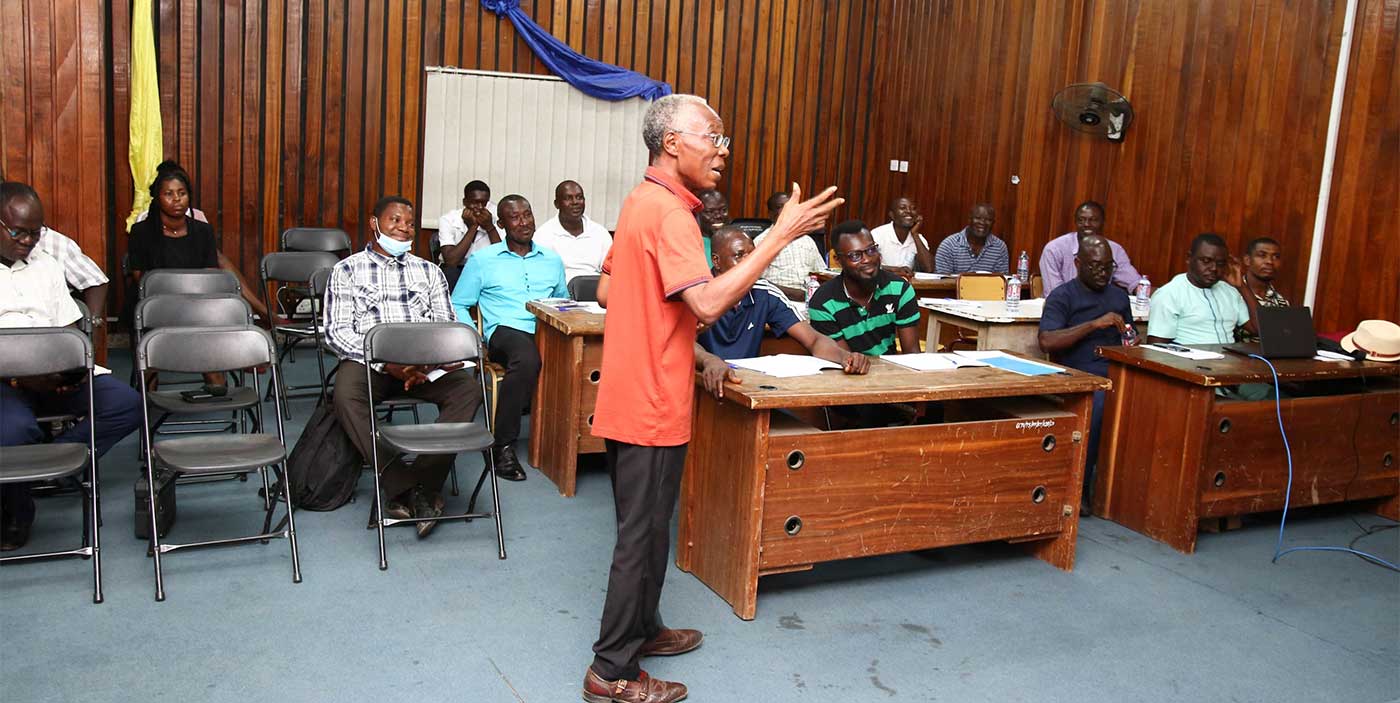 GCTU has organized a two-day capacity building workshop for its artisans from 14th to 15th November 2023 at the Video Conference Centre.
The workshop is aimed at developing and strengthening the skills, instincts, abilities of the artisans to adapt new techniques and to reduce risks associated with their work and thrive in the fast-changing world.
The Principal Consultant, ADF Real Estate Valuation & Consultancy and Facilitator, Mr. David Kwesi Dawutey, made a presentation on "Team Building/Teamwork/Time and Time Management." In his presentation, Mr. Dawutey elaborated on the reasons for Team Building, noting that it helps identify weaknesses, build strengths, motivate employees and increase friendship.
He defined Time as a period during which something is done or an action is taken. In connection with time management, he noted that it is a management discipline that helps us to make the best use of valuable resource (time).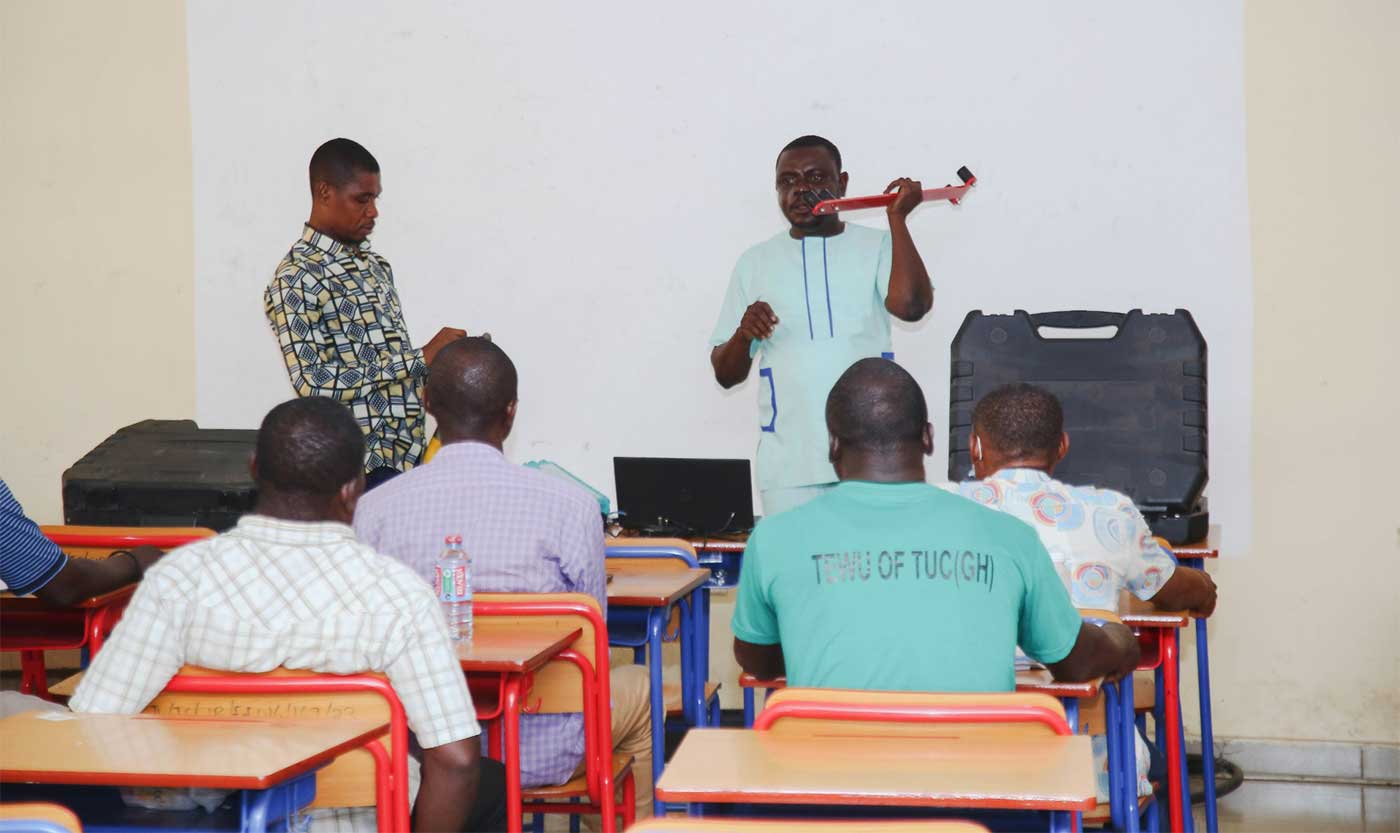 The Head of Department for Plumbing, Opportunity Industrialization Technology Institute, Mr. Rashid Asangbor, discussed "Workshop Management for Craft Personnel." Making his presentation, the Facilitator indicated that a workshop has several importance for the craftsman and highlighted that it is a great platform to teach hands-on skills as it gives learners the opportunity to try out new methods. It illustrates and promotes actual process for practice; It introduces new ideas and inspires participants to further self-explore and experiment techniques.
The Head of Department for Electricals, Opportunity Industrialization Technology Institute, Mr. Daniel Atiah Adugri, touched on "Safety/Occupational Hazards (health)." He gave highlights on occupational safety in electrical works and cautioned that Isolators and fuse box cases should be kept closed and if possible locked. Cables, plugs, sockets and fittings must adequately be protected from the working environment. He also expressed the need to ensure that machinery has an accessible switch or isolator to cut off the power supply quickly in an emergency and the need to test before touching electrical cables and equipment within working environments and never assume equipment is de-energized. "Test before you carry work out," he emphasized.
Mr. Daniel Atiah Adugri, elaborated on precautions in electrical work and said, "Be careful what you touch; Use the right tools; Buy the right parts. Provide junction boxes; Replace old wiring that shows signs of deterioration; Fix fuse and breaker problems; Don't overload."