Examination Superintending Committee inaugurated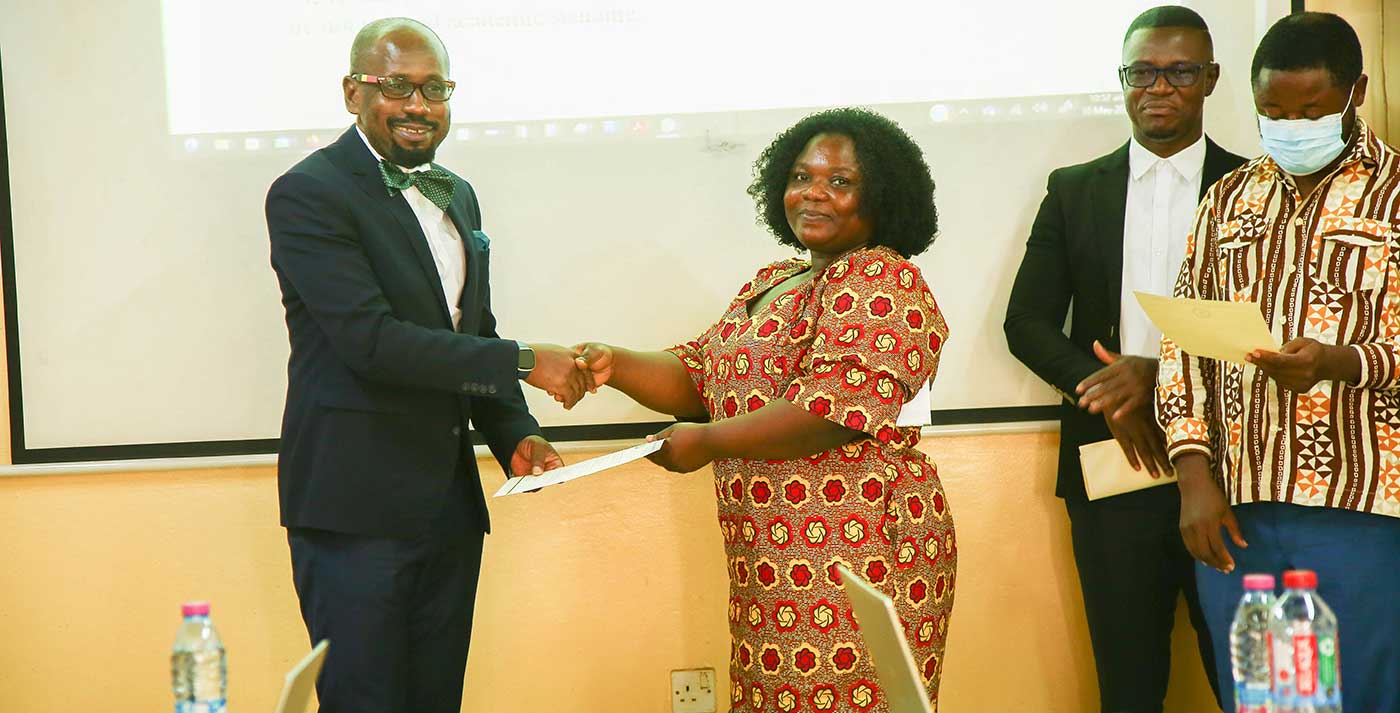 GCTU affirmed its continued commitment to academic quality with the inauguration of the May 2022 Examination Superintending Committee. The Committee is mandated to take complete supervisory control of the First Semester Examinations for the 2021/2022 Academic year.
By the committee's terms of reference, it is expected to monitor the allocation and assignment of invigilators and confirm the readiness of Examination Halls/Classrooms and other related logistics. In addition, the Committee will also monitor the implementation of the Final Examination schedule and follow up on the progress of the examinations.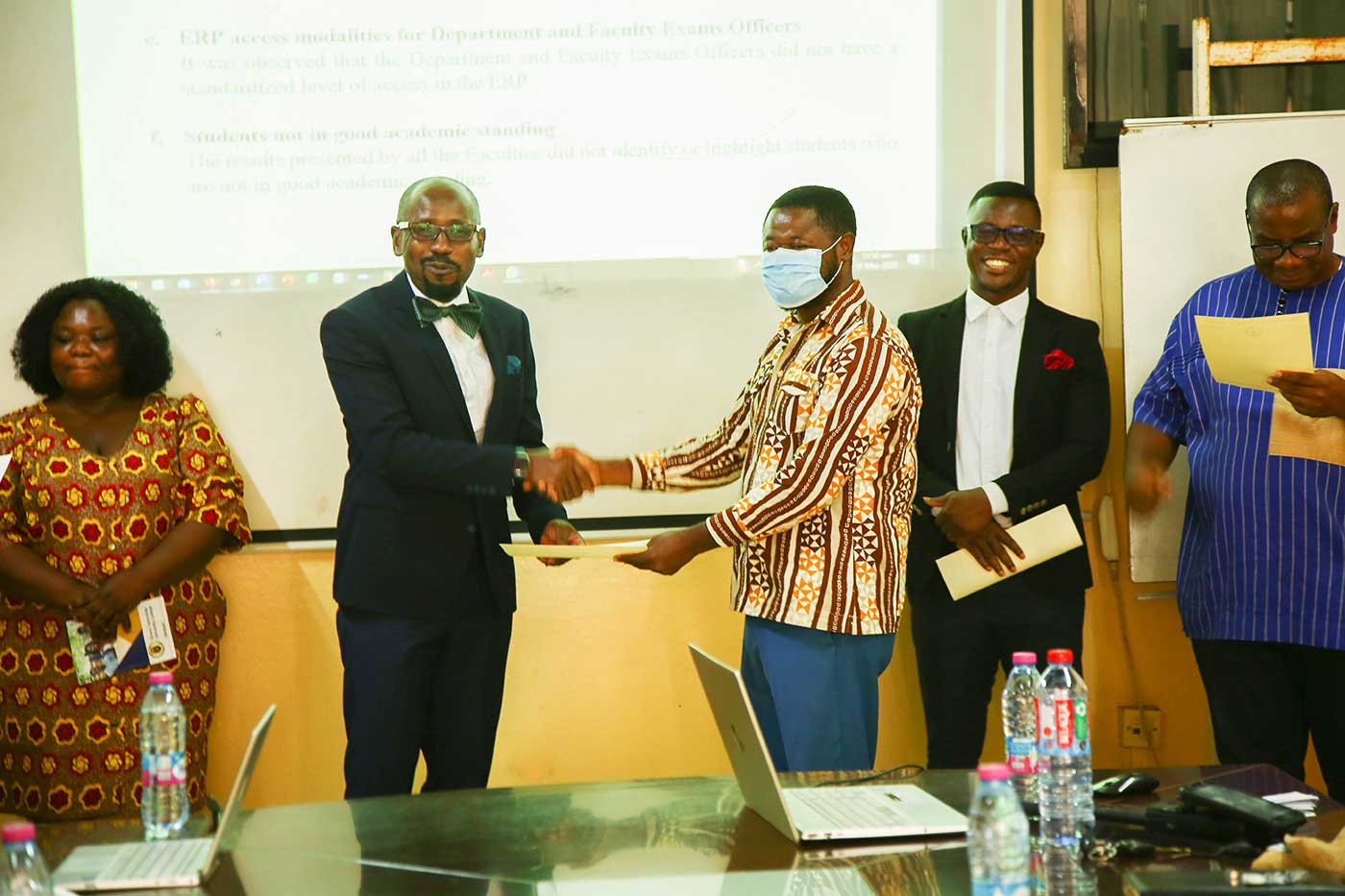 The inauguration ceremony, which was chaired by the University's new Pro Vice-Chancellor, Prof. Robert Ebo Hinson, provided an opportunity for the Committee members to be formally introduced and sworn-in.
Below is the full membership of the Committee:
Prof. George Oppong A. Ampong, Dean of GCTU Business School-Chairman
Dr. Michael Nana Owusu-Akomeah, Dean of Student Affairs- Member
Dr. Lempogo Forgor, HoD, Emerging Technologies-Member
Ing. Isaac Hanson, HoD, Telecom Engineering, Member
Dr. Esi Akyere Mensah, Senior Lecturer, Dept. of Management and HRM-Member
Mr. Thomas Henaku, Lecturer, Dept. of Information Systems-Member
Ms. Magdalene Lamptey, Assistant Registrar, Quality Assurance & Promotion-Member/Secretary