Celebrating Professor Emeritus Kofi Awusabu-Asare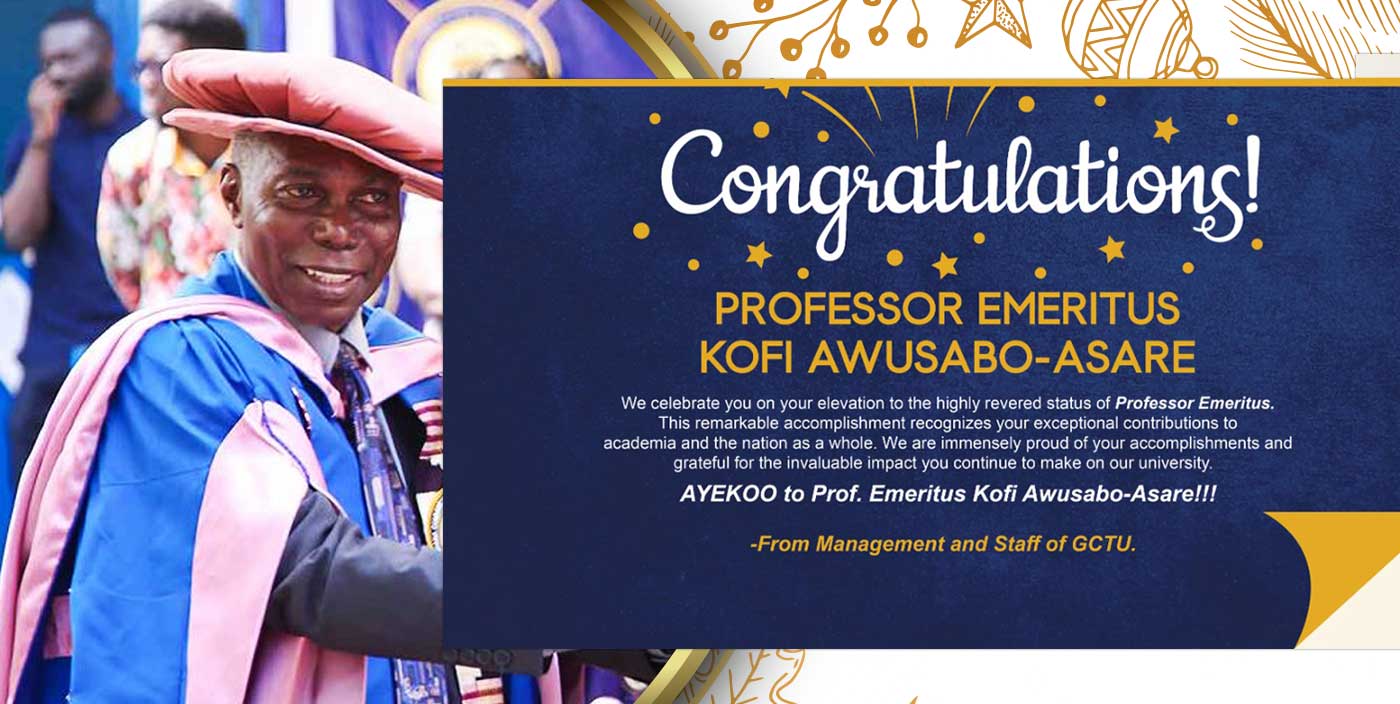 We are delighted to share with the University Community the wonderful news of our esteemed Council Chairman, Prof. Kofi Awusabu-Asare's elevation to the highly revered status of Professor Emeritus. This is a remarkable accomplishment that recognizes his exceptional contributions to academia and the country as a whole. 
As Chairman of our Governing Council, Prof. Awusabu-Asare has played a pivotal role in ensuring strategic decision-making, fostering collaboration among faculty and staff, and enhancing the overall effectiveness of our university's governance. Under his guidance, we have witnessed remarkable transformations and advancements, positioning GCTU as a leading institution in Information Technology and Engineering. 
Please join us in extending our heartfelt appreciation and congratulations to Prof. Emeritus Awusabu-Asare for this prestigious recognition. His achievements are a demonstration of his unwavering dedication, intellectual prowess, and significant contributions to academia. We are immensely proud of his accomplishments and grateful for the invaluable impact he continues to make on our university. 
We say AYEKOO!!!! to Prof. Emeritus Kofi Awusabo-Asare.