GCTU Holds 32nd Congregation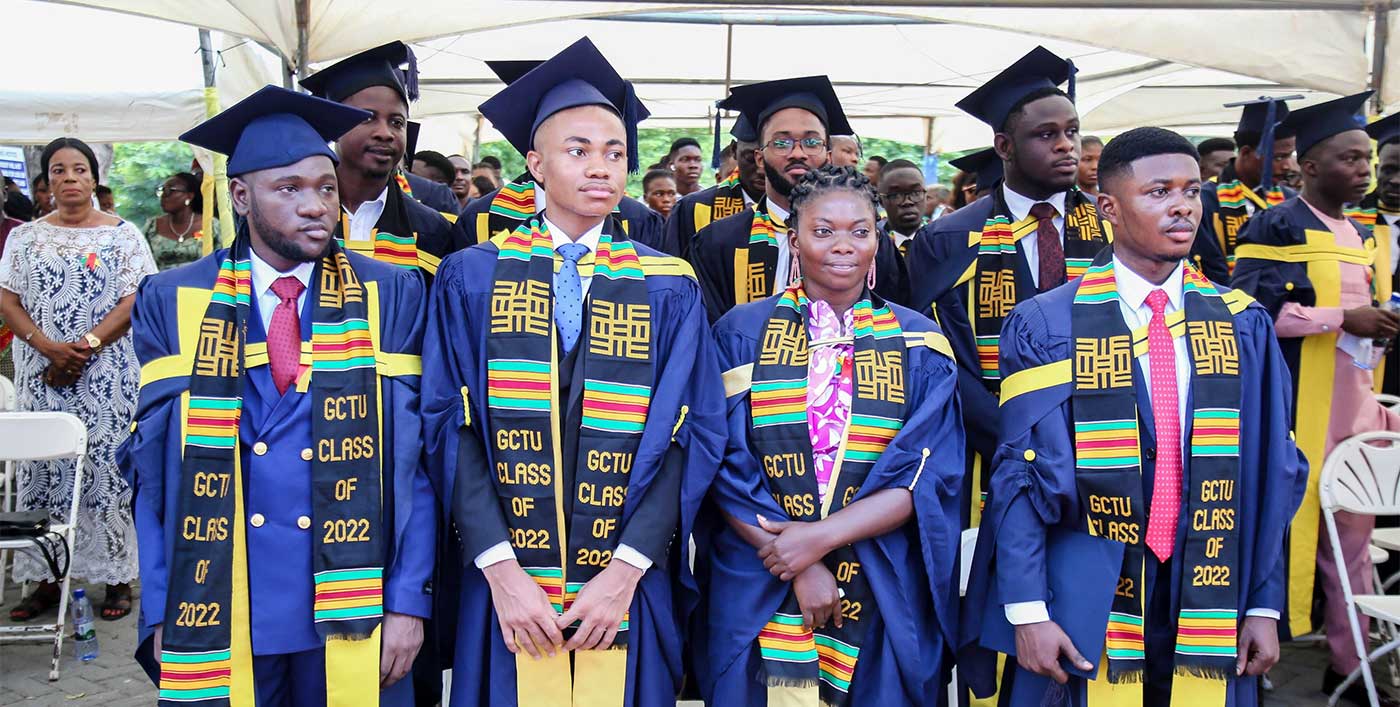 The Ghana Communication Technology University (GCTU) has held its 32nd Congregation ceremony on the 11th of November 2023 at the fore court of the main campus, Tesano.
The congregation themed: "Empowering the Future: The Role of ICT in Sustainable Development" is the second time this year and the 32nd time overall Congregation of another batch of students. In total, 552 students graduated: 3 PhDs, 106 Master's degrees and 443 undergraduates.
In his remarks, the Chairman of the University Council, Prof. Emeritus Kofi Awusabo-Asare said that Management and staff of the GCTU fraternity share in the joy of the graduands' success in completing their various programmes of study and encouraged them to become worthy ambassadors of GCTU. Prof. Emeritus Awusabo-Asare elaborated on the four elements in education which include Learning to do; Learning to be; Learning to know and Learning to live together. He added that these elements should be the guiding principles of learning. According to him, education is not only what you learnt or know, but is defined as what is left after you have forgotten what you learnt at school.  He urged the graduands to make good use of the knowledge they had acquired to make a difference in society.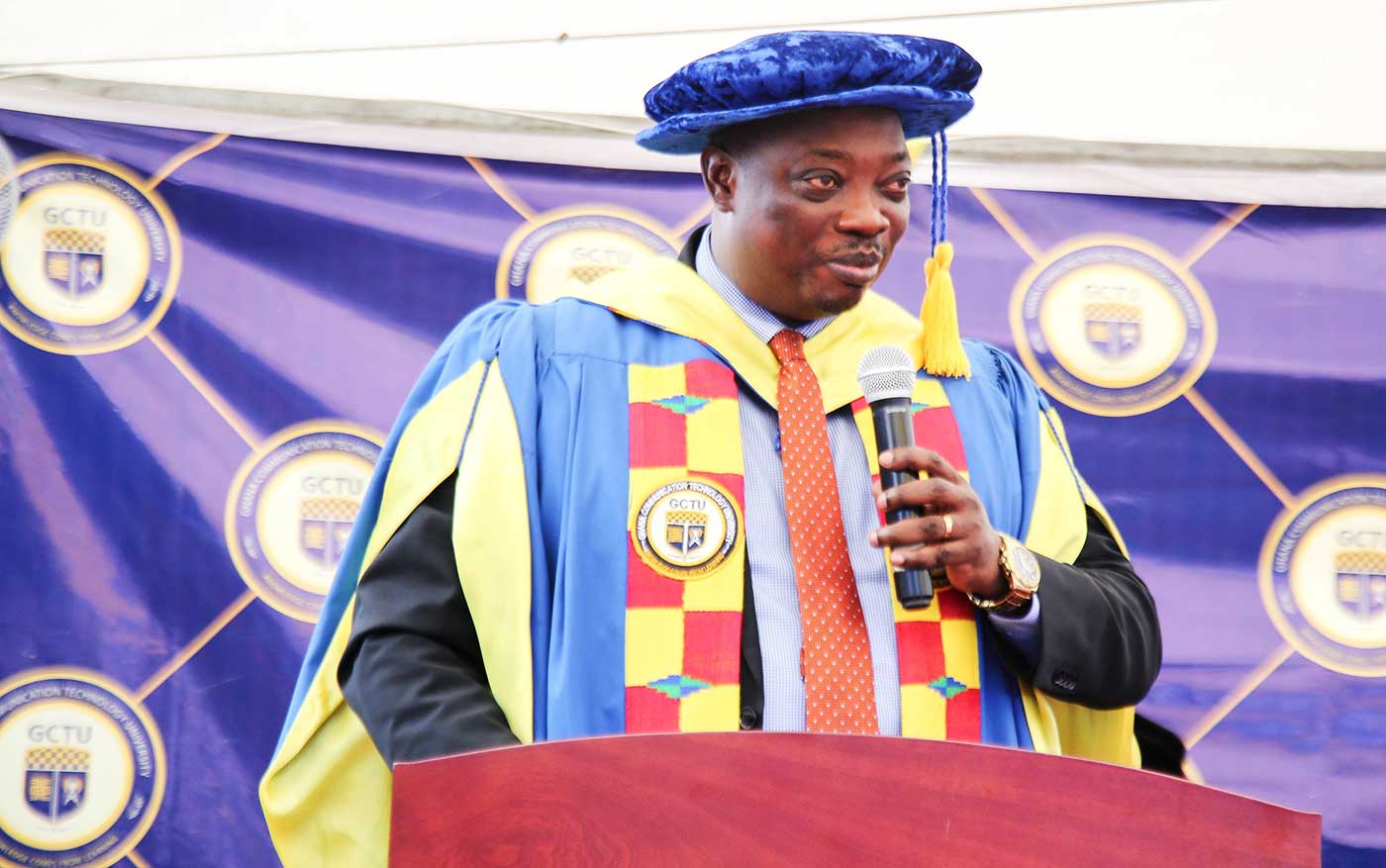 In his address, the Vice-Chancellor, Prof. Emmanuel Ohene Afoakwa, said that within a short period of three years, the institution has made significant strides, evolving into a cornerstone of technological and engineering education in Ghana. He added that the journey of GCTU as a public university signifies a turning point, amplifying opportunities for both faculty and students.
Prof. Afoakwa indicated further that the central vision of the University is the establishment of a technology hub within GCTU, mirroring the framed "Silicon Valley." "Our faculty, equipped with state-of the art tools, embodies this vision, providing our students with cutting-edge education." he said.  He shed light on the newly accredited programmes and said that GTEC had given approval for the running of new programmes that would commence in January 2024. These programmes include PhD in information Technology, MA in Online Communication and MSc in Logistics and Air Transport.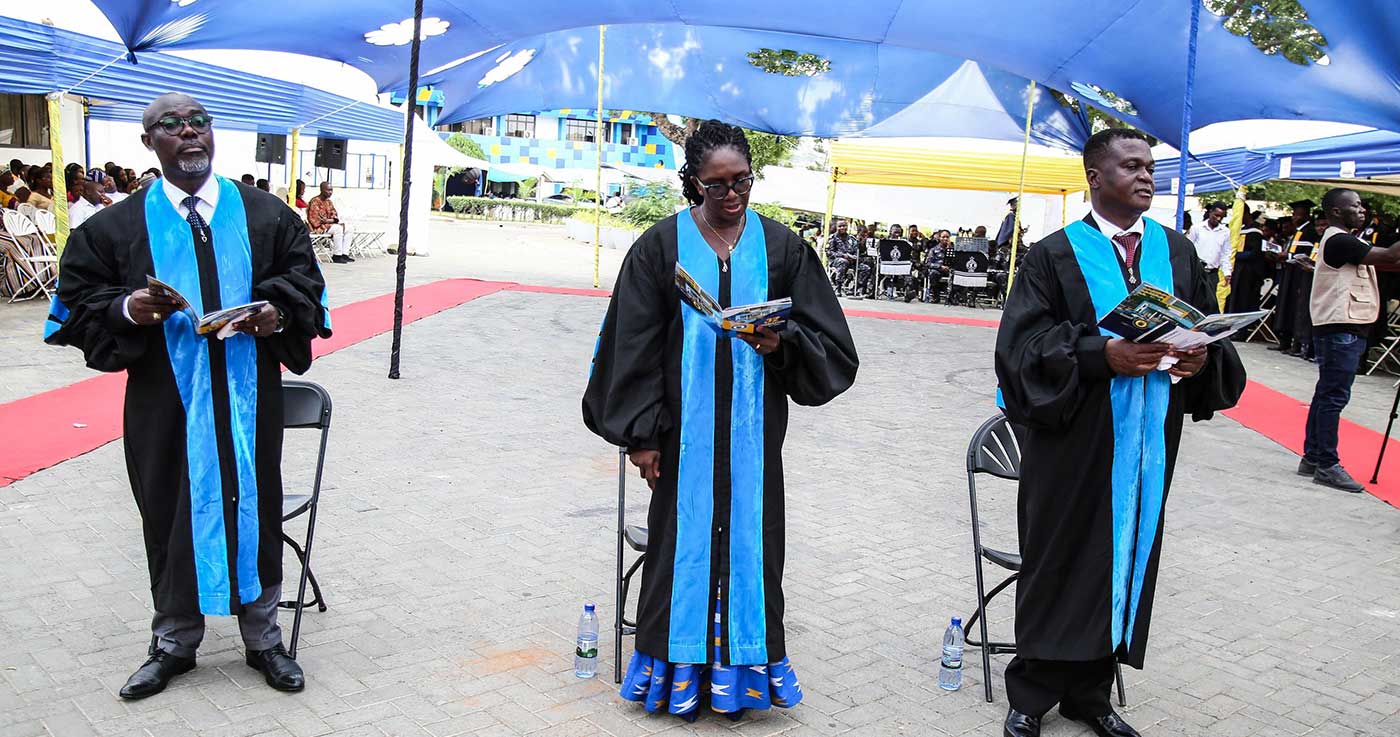 The Vice-Chancellor touched on the University's international collaborations and academic achievements noting that GCTU's dedication to transnational education has been eventful through its partnership with renowned institutions like Coventry University, Anhalt University of Applied Sciences, CASS Europe and Ramaiah University. He said that such collaborations not only enhance the educational experience of students, but also broaden the global exposure of its students.
Prof. Afoakwa paid tribute to the late Mr. John Teye Korley, who served as the Head of Transport and Security. "Mr. Korley was not merely a staff member; he was a cornerstone of our institution, working tirelessly to ensure the smooth function of our transport and security systems," he said.   
The Vice-Chancellor extended his heartfelt congratulations to the graduands. "As you step into the future, embrace the opportunities that come your way and illuminate the path with your acquired skills and knowledge," he said.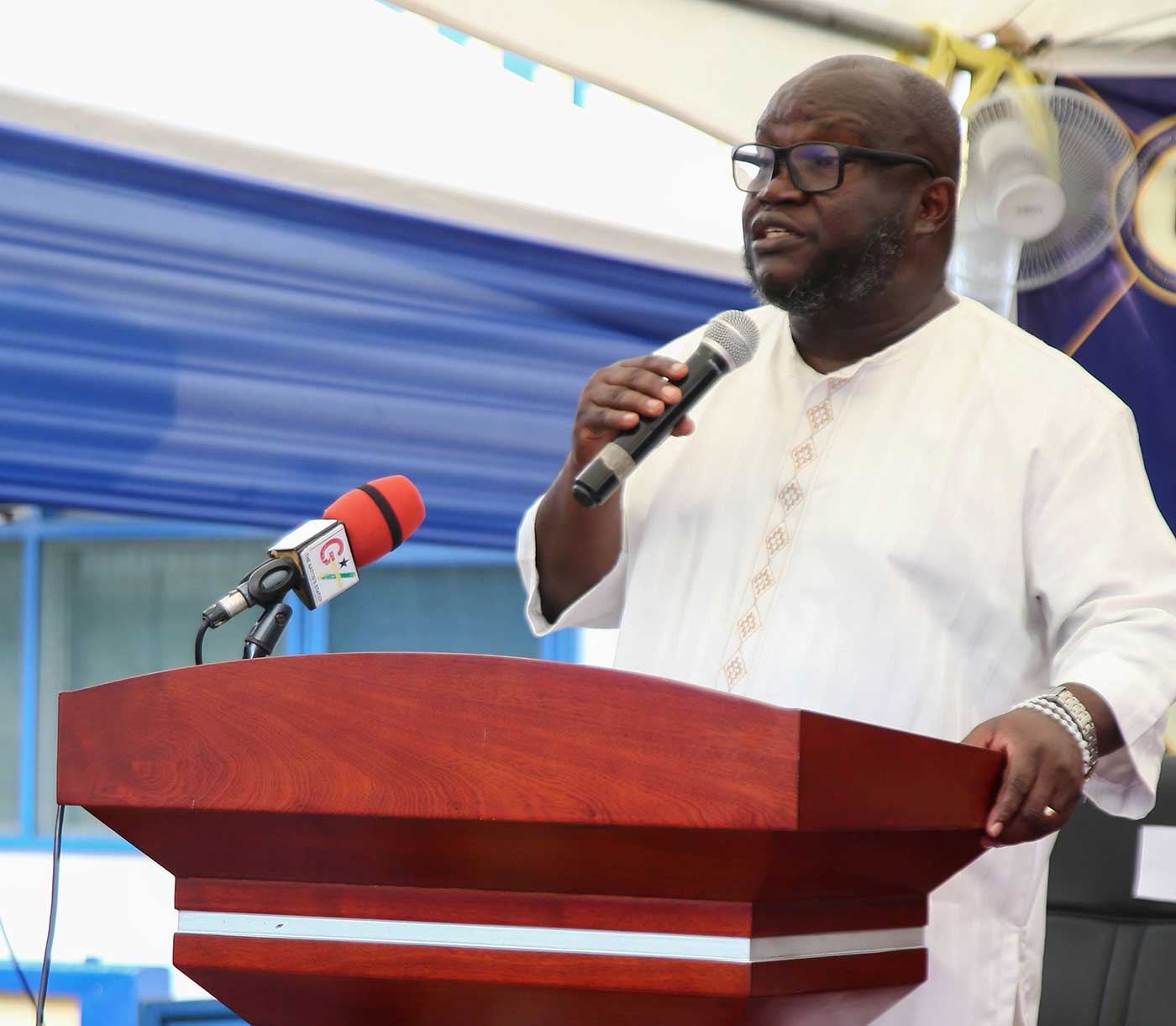 In his keynote address, the CEO, Ghana Telecommunications Chamber, Dr. Ing. Kenneth Ashigbey said that the theme: "Empowering the Future: The Role of ICT in Sustainable Development," underscored the paramount importance of information and communication technology in our rapidly evolving world. He added that from local to global perspectives, ICT has become an integral component of the modern economy, seamlessly intertwining with every facet of our lives, including business and social development. According to him, education, in partnership with ICT, is increasingly becoming a critical instrument in shaping a more technologically driven 21st century society, especially as the 4th industrial revolution evolves into the 5th industrial revolution.
The Guest Speaker said that the transformative power of technology to provide innovative and sustainable solutions to community challenges cannot be understated.  He elaborated on the inspiring stories of visionaries like Bill Gates, Mark Zuckerberg, Elon Musk and our very own Prof. Nii Narku Quaynor which are indicative of the remarkable successes that can be achieved from the fusion of entrepreneurship, science, and technology.
Dr. Ing. Ashigbey said that GCTU, as a technology-oriented institution, carries the responsibility to harness the power of research, create an optimal teaching and learning environment, offer practical instruction, and provide professional development in ICT-related disciplines. "I am encouraged to note that GCTU houses a thriving Centre for Online Teaching and Learning and has launched its International Journal of Technology and Entrepreneurship.
A journal, dedicated to promoting cutting-edge technology, development policies in ICT, engineering, and business," he said.  He concluded his keynote address with a quote by the late former Secretary General of the United Nations, Kofi Annan: "Knowledge is power. Information is liberating. Education is the premise of progress, in every society, in every family."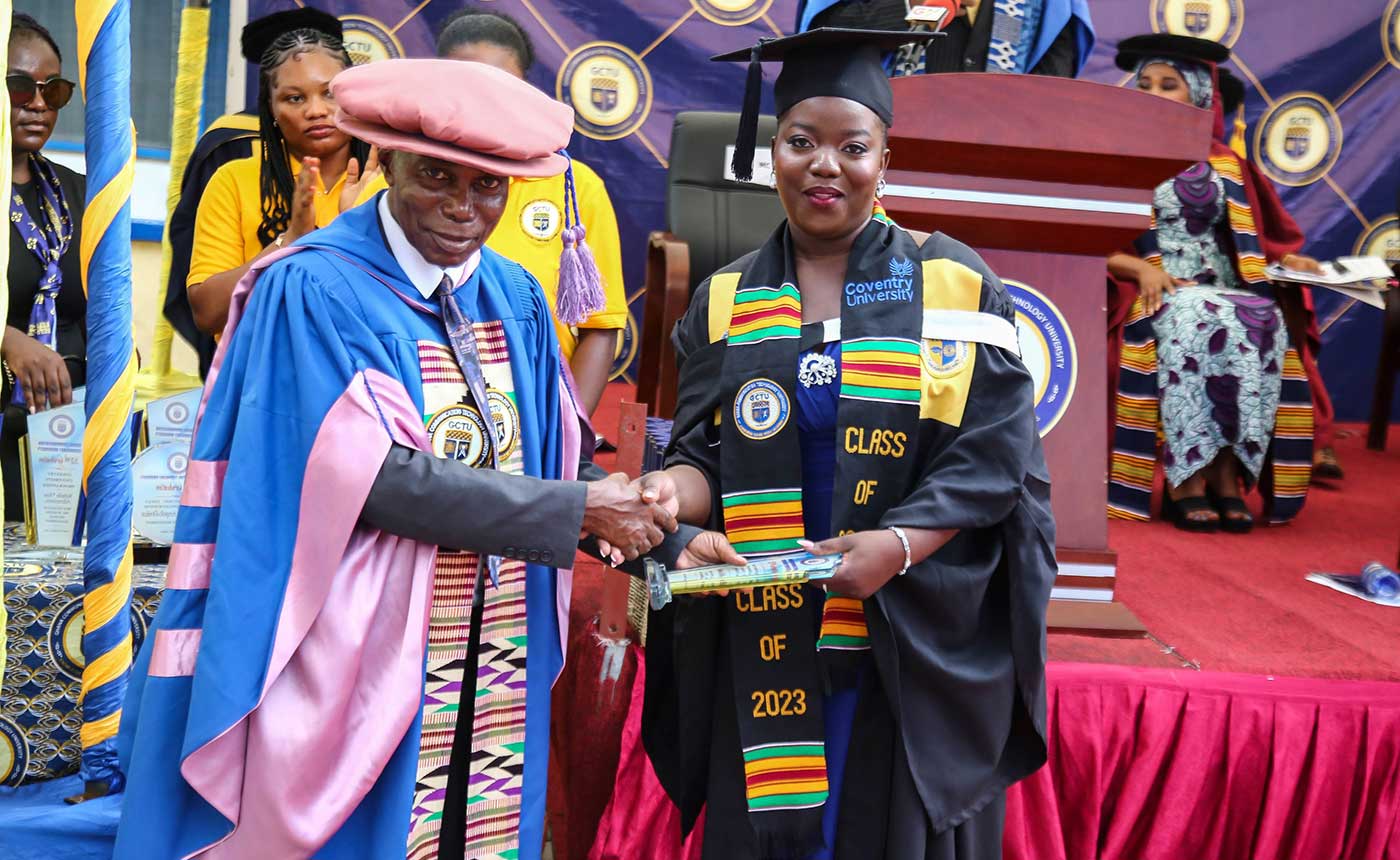 During the ceremony, five special awards were presented to graduands who excelled in various programmes. The Overall Best Student and Best Thesis Award – Coventry University Master's programme, went to Ms. Dellis Dakora (MSC, Supply Chain Management); Best Thesis award, MBA programmes – Coventry University – Ms. Freda Quarshie; Best Thesis Award- Anhalt University of Applied Sciences – Mr. Seth Kofi Brako (MBA International Trade) and Overall Best Student for Anhalt University of Applied Sciences (MBA International Trade) – Ms. Ama Agyeiwaa Ampofo-Donkor.
In her Valedictory Address, the Overall Best Student, Ms. Dellis Dakora said that the completion of her programme took more than just an academic prowess. She noted that it demanded dedication, sacrifice and a level of effort that she often felt like squeezing water from a stone. Despite those frantic efforts, she achieved great success. She expressed her heartfelt gratitude to her family and friends for their unwavering support and special appreciation to her supervisor, Dr. Noble Agyapong, for his invaluable guidance.
Goodwill messages from GCTU's partners: CASS European Institute of Management Studies (France); Coventry University (UK); Anhalt University of Applied Sciences (Germany) and KNUST were also presented at the ceremony.
The GCTU Choir (Royal Voices) and the Ghana Police Band added a touch of melodious splendor to the Congregation.