GCTU and University of Johannesburg Sign MoU for Collaborative Exchange Programmes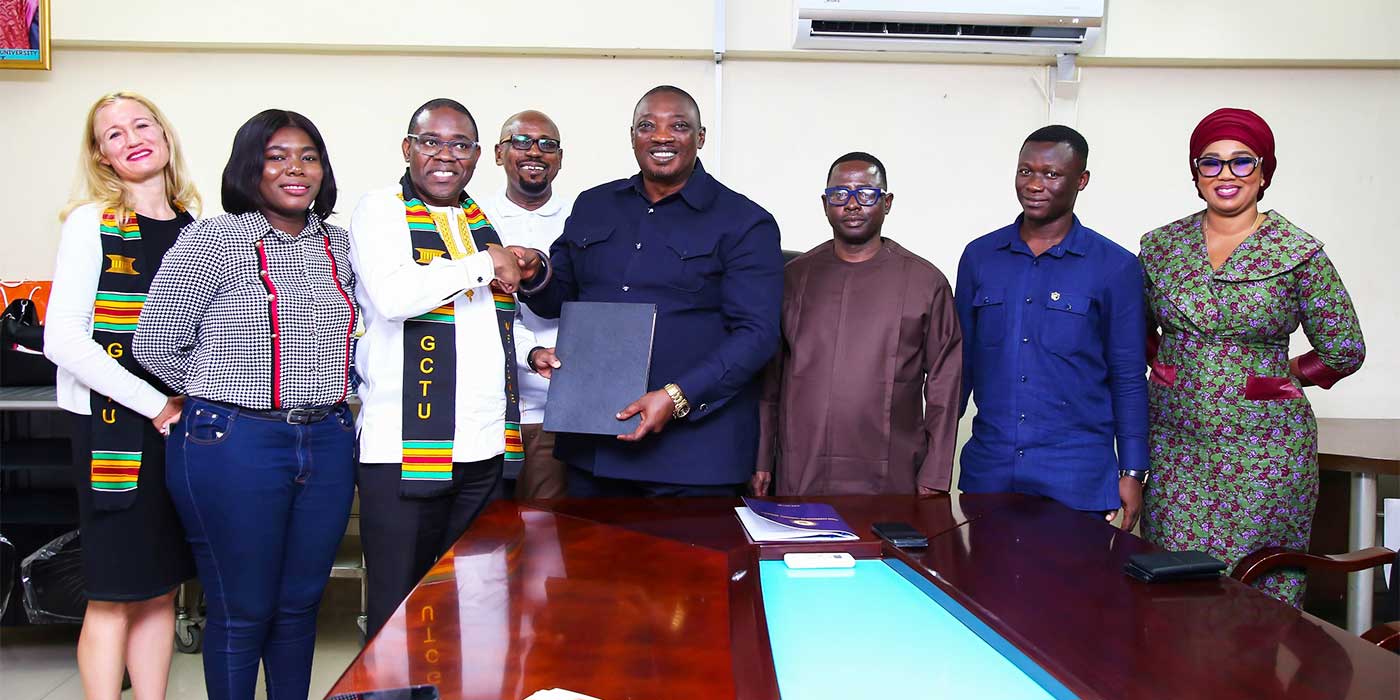 GCTU and the University of Johannesburg, have officially signed a Memorandum of Understanding (MoU) for collaboration in student and staff exchange programmes, joint research projects and academic co-operation on Friday, August 25, 2023.
In his brief submission, the Vice-Chancellor of GCTU, Prof. Emmanuel Ohene Afoakwa expressed his excitement about the collaboration leading to the signing of the MoU which was a vital step. He emphasized the potential for shared growth and the importance of learning from each other's experiences.
"For us, we see it as a huge opportunity to learn from your experience as well, so that together we can help support ourselves as institutions called to train our students and staff…" Prof. Afoakwa added.
In his response, the Vice-Chancellor of UJ South Africa, Prof. Letlhokwa Mpedi expressed his gratitude for the warm welcome and spoke about the importance of seizing opportunities, stating, "If you wait for an opportune moment, it'll never come. It takes a good team to make sure that things come together."
He stressed the need for concrete collaboration beyond just signing the MoU, focusing on tangible outcomes and meaningful engagement, especially with partners like GCTU on the global south.
Both Vice Chancellors touted their institutions' strengths, with GCTU's emphasis on Technology and ICT education aligning well with the University of Johannesburg's expertise in fields like Artificial Intelligence and Digitalization. As part of demonstrating their prowess, researchers from both institutions work together to publish research papers and academic materials.
Both institutions expressed much enthusiasm about the success of the collaboration which was expected to contribute to the development of human capital in Ghana and South Africa.