VC Recognized Again with Outstanding Leadership Award in Education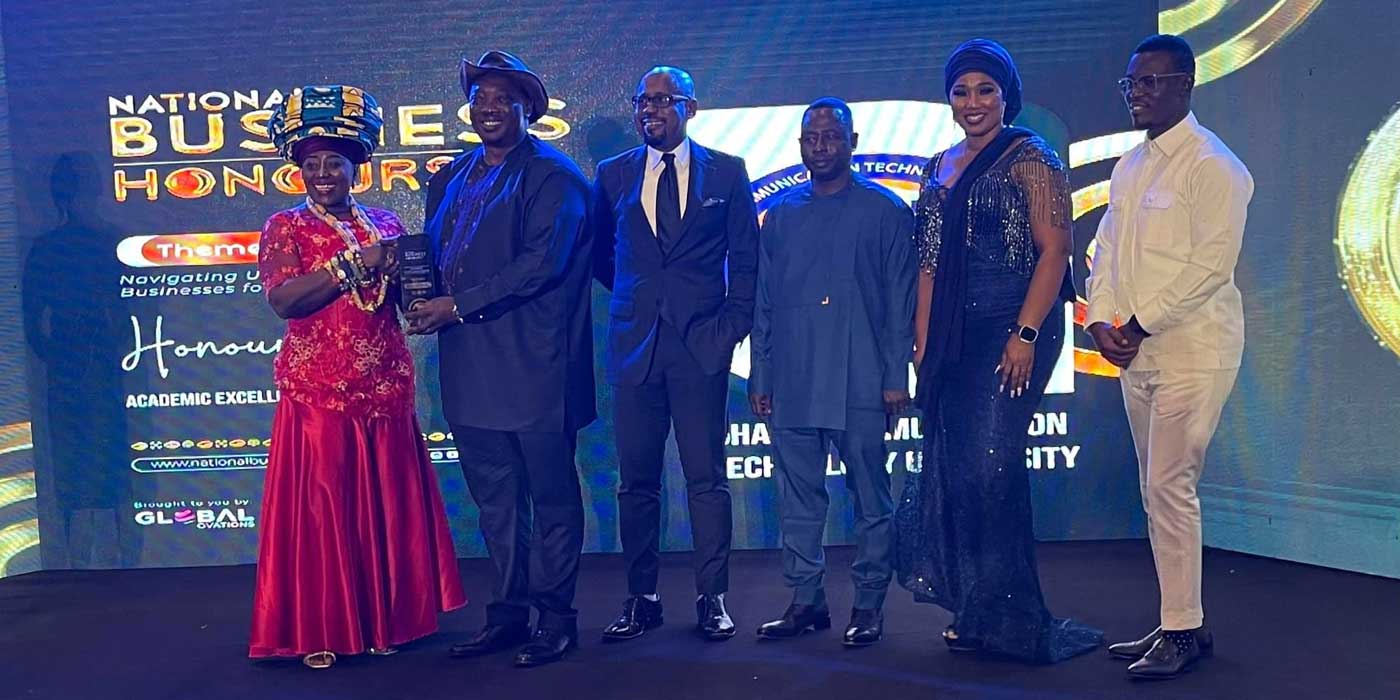 The Vice-Chancellor, Prof. Emmanuel Ohene Afoakwa, was honoured with the 2023 Outstanding Leadership Award in Education at the Ghana Business Honours Awards ceremony on the evening of August 19, 2023.
The prestigious accolade which was bestowed on him at the La Palm Royal Beach Hotel marks the second award received by Prof. Afoakwa in less than a month, solidifying his influence as an exceptional leader in the area of education.
The ceremony, organized under the theme "Navigating Uncertain Times: Empowering Businesses for a Resilient Future," celebrated individuals and companies for their unwavering commitment to visionary leadership, innovation, and business sustainability.
After the event, Prof. Ohene Afoakwa went on his Facebook page to express his gratitude to God and the University Community for the honour done him.
"I give God all the glory for how far He has brought us and want to thank Him for being the anchor of my life and professional career. I want to, once again, extend my appreciation to the GCTU Governing Council under the leadership of Prof. Kofi Awusabo-Asare, my Management Team, as well as all staff and students of GCTU for working hard towards this innovative educational transformation in Ghana," Prof. wrote.
The VC also took a moment to acknowledge the tremendous strides made by GCTU, which was also celebrated at the ceremony for its commitment to academic excellence. The University was honoured with the Academic Excellence Award for its exceptional teaching, learning, and research facilities, all of which are aligned with the country's ICT-focused human capital development.