VC, Nominated Among Ghana's Most Respected CEO's At 5th Ghana CEO Industry Awards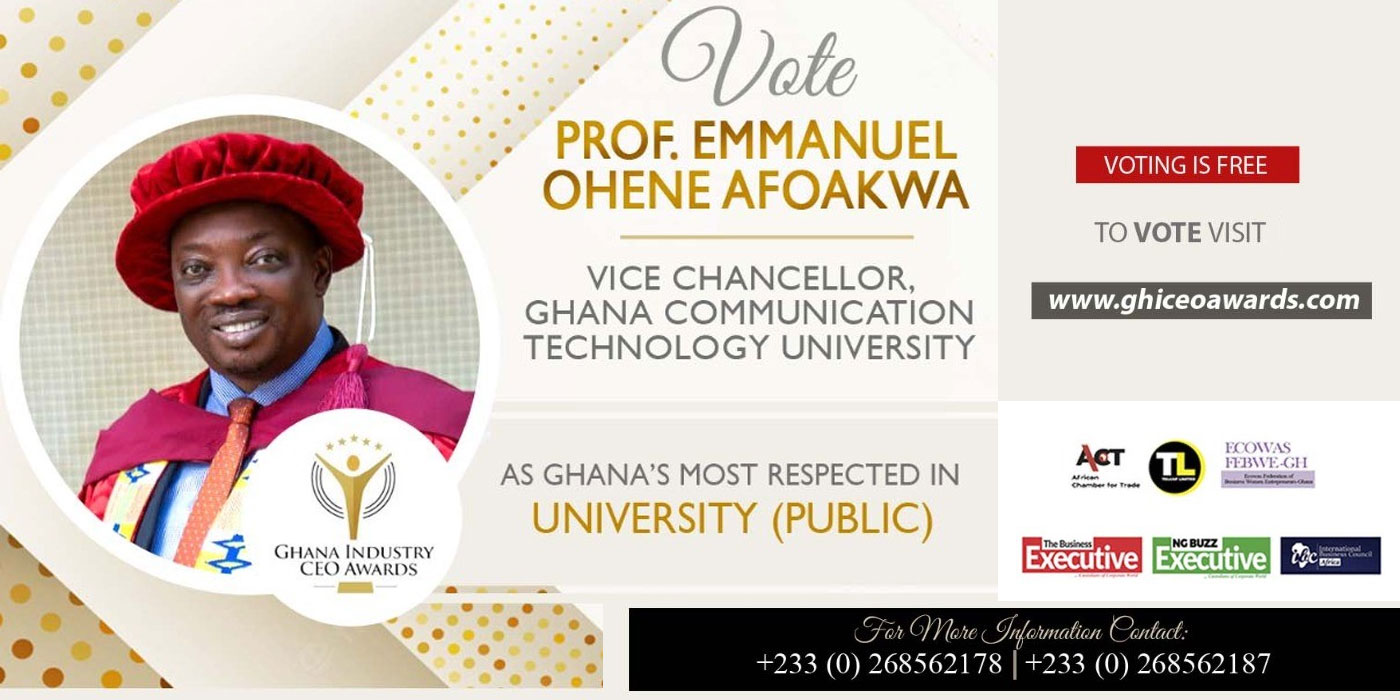 We are excited to inform the University Community that our Vice-Chancellor, Prof. Emmanuel Ohene Afoakwa, has again been nominated for an award at the upcoming 5th edition of the Ghana Industry CEO Awards.
The Ghana CEO Industry awards honours Ghana's most respected CEOs and Prof. Afoakwa has been deservedly recognized and nominated for the award of Ghana's most respected CEO in the Public University category.
To vote for Prof. Afoakwa, kindly visit www.ghiceoawards.com
Let's all lend our support and vote massively so our Vice-Chancellor can bring this prestigious award home!
About the Awards
The 5th Ghana Industry CEOs Awards is an annual awards scheme aimed at identifying and publicly recognizing the most outstanding Chief Executives in corporate Ghana across a wide range of sectors. Eligible awardees include CEOs of both private and public sector corporations and institutions.
Awardees will be selected by the Ghanaian public who will first nominate CEOs for shortlisting, following verification of the nominations; and who will subsequently vote for the shortlisted nominees with those receiving the highest votes in each sector category being declared the winners by the scheme's official Validation partners.
The awards will be conferred on the winners in each sector red carpet strictly by invitation awards conferment ceremony scheduled for Accra on Friday, November 18, 2022 at Labadi Beach Hotel.