Partial Takeover Of School Of Graduate Studies & Research Block Extension Project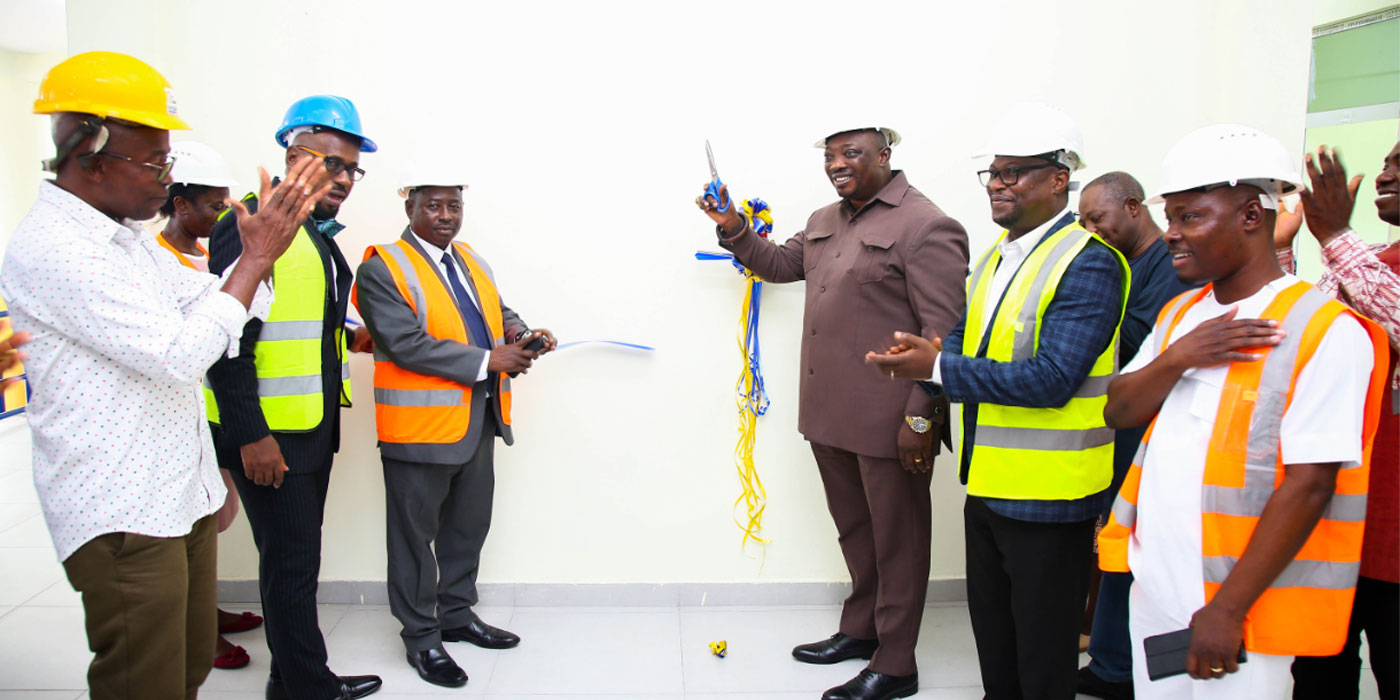 The Vice-Chancellor, Prof. Emmanuel Ohene Afoakwa, has cut the sod to partially takeover the School of Graduate Studies and Research (SGSR) Block extension project on Thursday August 24, 2023.
Delivering his brief speech at the partial take over ceremony held on the 3rd floor of the SGSR block, the Vice-Chancellor expressed excitement over the project's nearing completion and acknowledged the immense challenge posed by funding delays.
Prof. Afoakwa also emphasized the crucial timing of the project's completion in line with the university's accreditation to offer additional graduate programmes. He further revealed plans, stating, "Construction will begin on the next arm of the SGSR block. Approval has already been given by GTEC for the construction."
He extended his appreciation to the Works and Physical Development Directorate and the Procurement unit for their contributions to the university's progress, particularly the Silicon Valley agenda.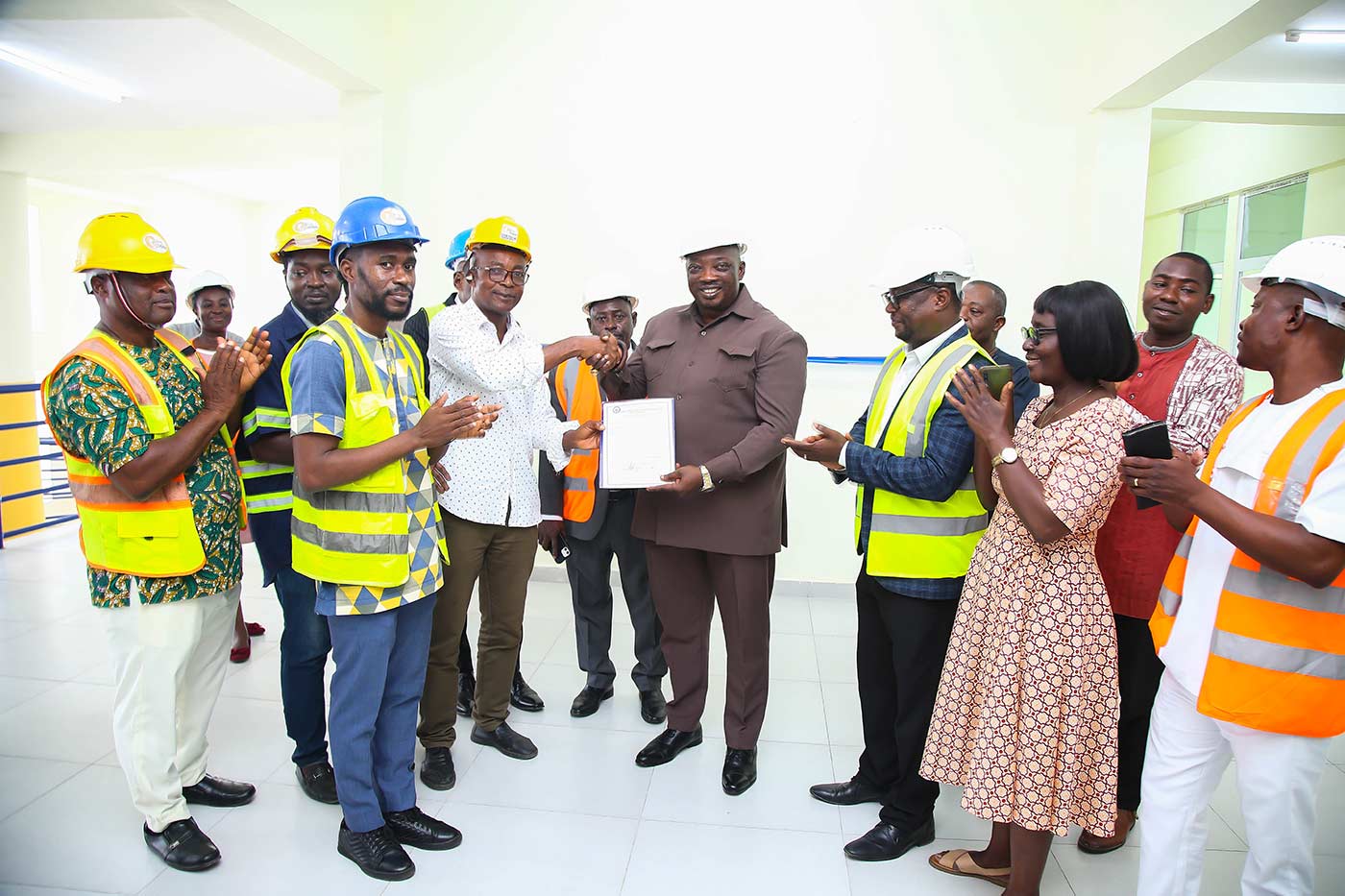 Earlier at the ceremony, the Director of Works and Physical Development, acknowledged the financial and logistical challenges that had affected the timing of the construction which was awarded on 28th July 2020, although the facility was urgently needed to run the University's newly Accredited masters' Programmes. He added, "What is left here is actually the installation of only 28 air conditioners." He praised the commitment of Messrs Gabtack Construction Company Limited for their perseverance even in the face of payment difficulties, stating, "We had to employ all the stakeholder management skills that we knew to be able to keep them here working without a dime."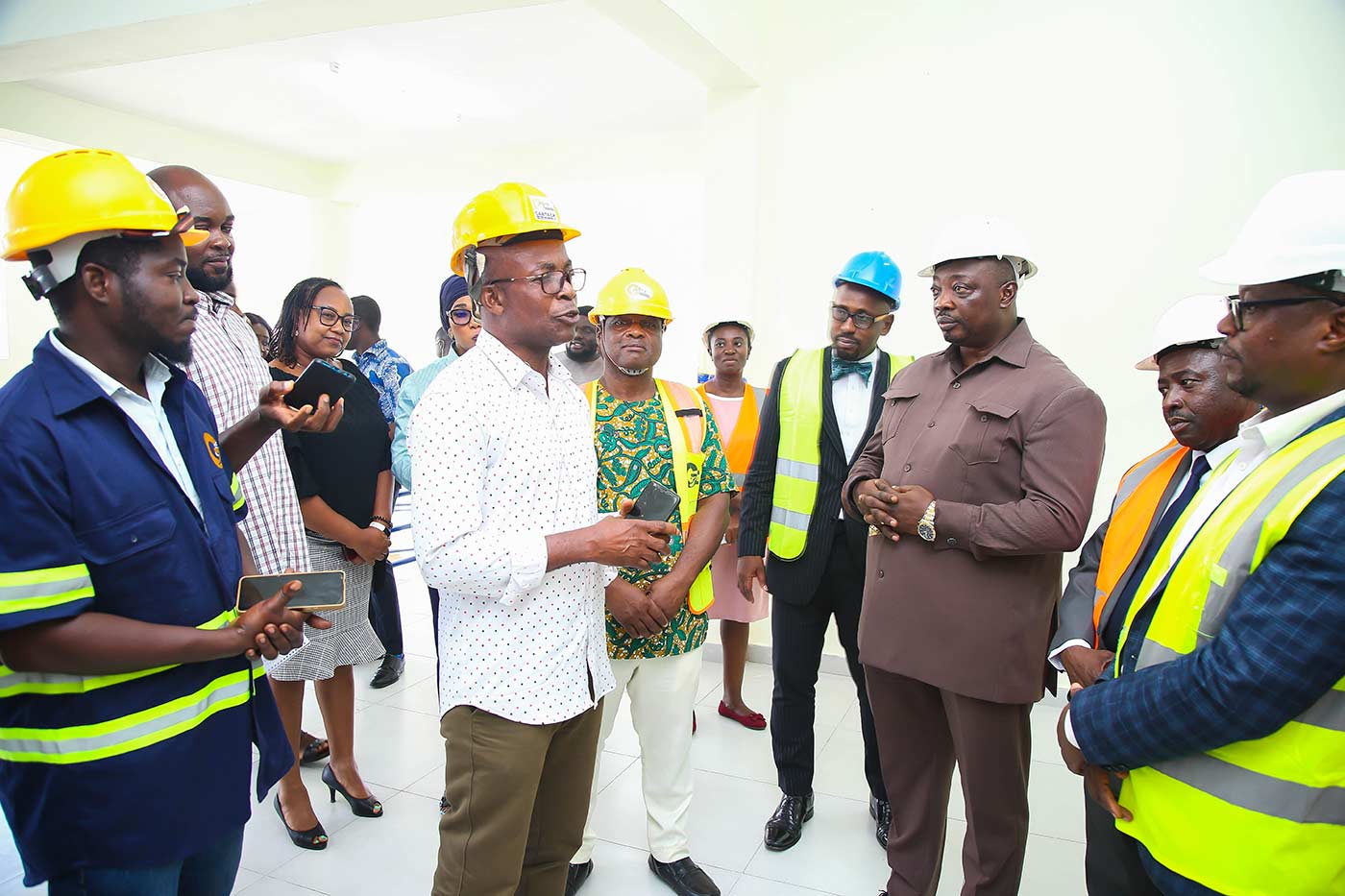 The Project Director, Ing. Dela Kwesi Honu, who represented the construction firm at the ceremony, expressed gratitude for the university's patience and understanding during the project's challenges. He acknowledged the Vice-Chancellor's effort to see to the completion of the project and thanked the Director of Works and Physical Development for his support and emphasized the company's determination to complete the project despite financial setbacks.
The ceremony concluded with a tour of the facility, followed by the presentation of the takeover certificate. The brief ceremony was attended by university officials, staff, and project stakeholders. The key stakeholders shared their perspectives on the project's challenges, triumphs, and the way forward.