GCTU Represented At 23rd Annual Conference Of The Academy Of African Business And Development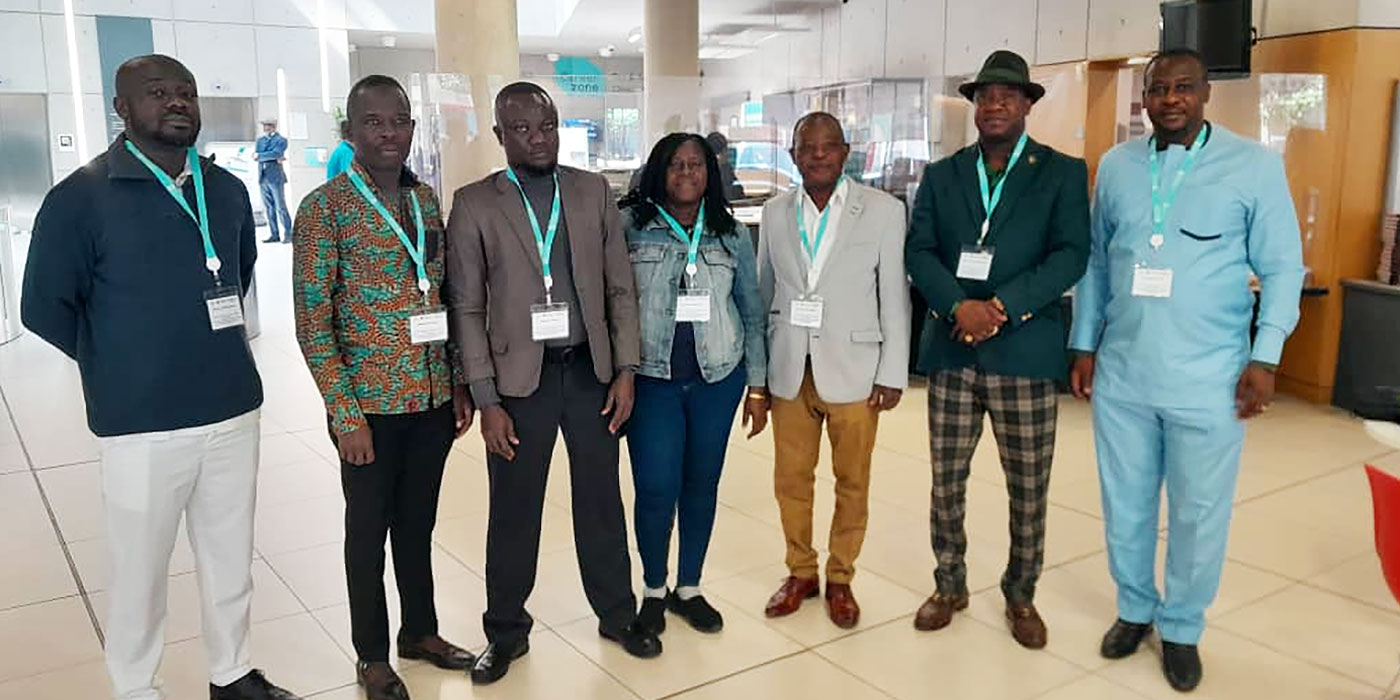 GCTU's burgeoning prowess in academic research and publication was once again on show as a contingent from the University attended the recent 23rd Annual Conference of the Academy of African Business and Development (AABD) 
The Conference, which began on May 16th and ended on May 19th, 2023, was held at the University of East London in the United Kingdom, and played host to a diverse range of participants,  including researchers, business practitioners, consultants, community leaders, and policy makers. 
GCTU was ably represented by a team of astute academics namely; Prof. Ebenezer Malcalm, the Dean of the School of Graduate Studies and Research, a host of Faculty members, including, Dr. Stephen Owusu Afriyie, Dr. David King Boison, Dr. Gertrude Amoakohene, Dr. Mohammed Musah, Dr. Peter Yoa Lartey, and the Head of the Industrial Liaison Office, Mr. Ahmed Antwi-Boampong.
The conference provided an excellent platform for collaboration and knowledge exchange between professionals based in Africa and their international counterparts, with the primary aim of addressing key challenges related to Africa's business landscape and general development.
Under the theme "Industry 4.0, Dynamic Global Business Environment, and Sustainable Development in Africa," the conference explored the intersections between new technologies, the rapidly changing global business landscape, and sustainable development in Africa. 
Through research and insightful dialogue, attendees sought to uncover strategies and solutions that would contribute to sustainable development on the continent.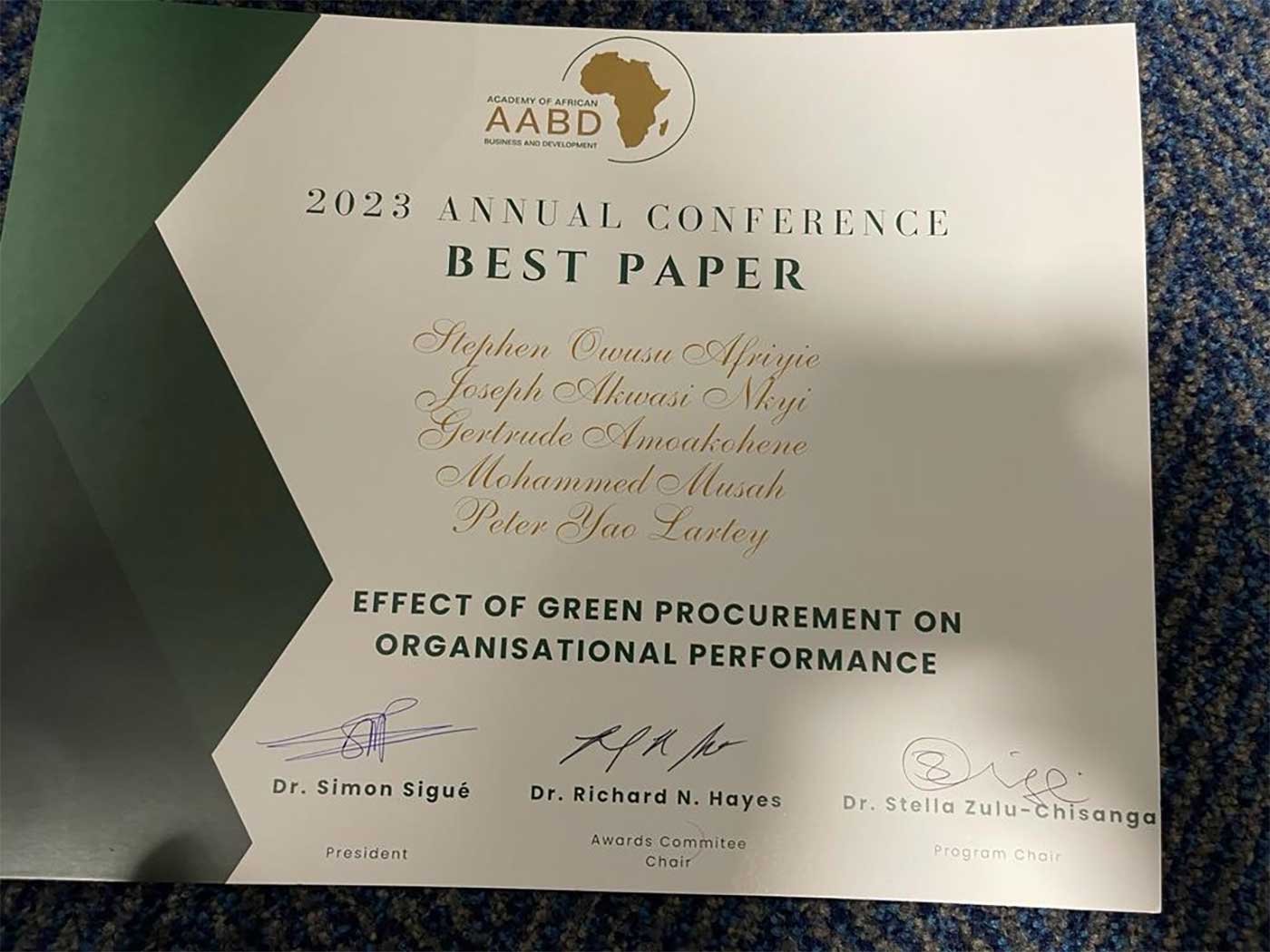 GCTU certainly left its mark on the conference, with members of the team distinguishing themselves and being recognized for their various contributions to knowledge. Notably, the Best paper award was presented to Dr. Stephen Owusu Afriyie, Dr. Joseph Akwasi Nkyi, Dr. Gertrude Amoakohene, Dr Mohammed Musah, and Dr Peter Yoa Lartey, who were awarded based on the outstanding quality, originality and knowledge impact of their paper.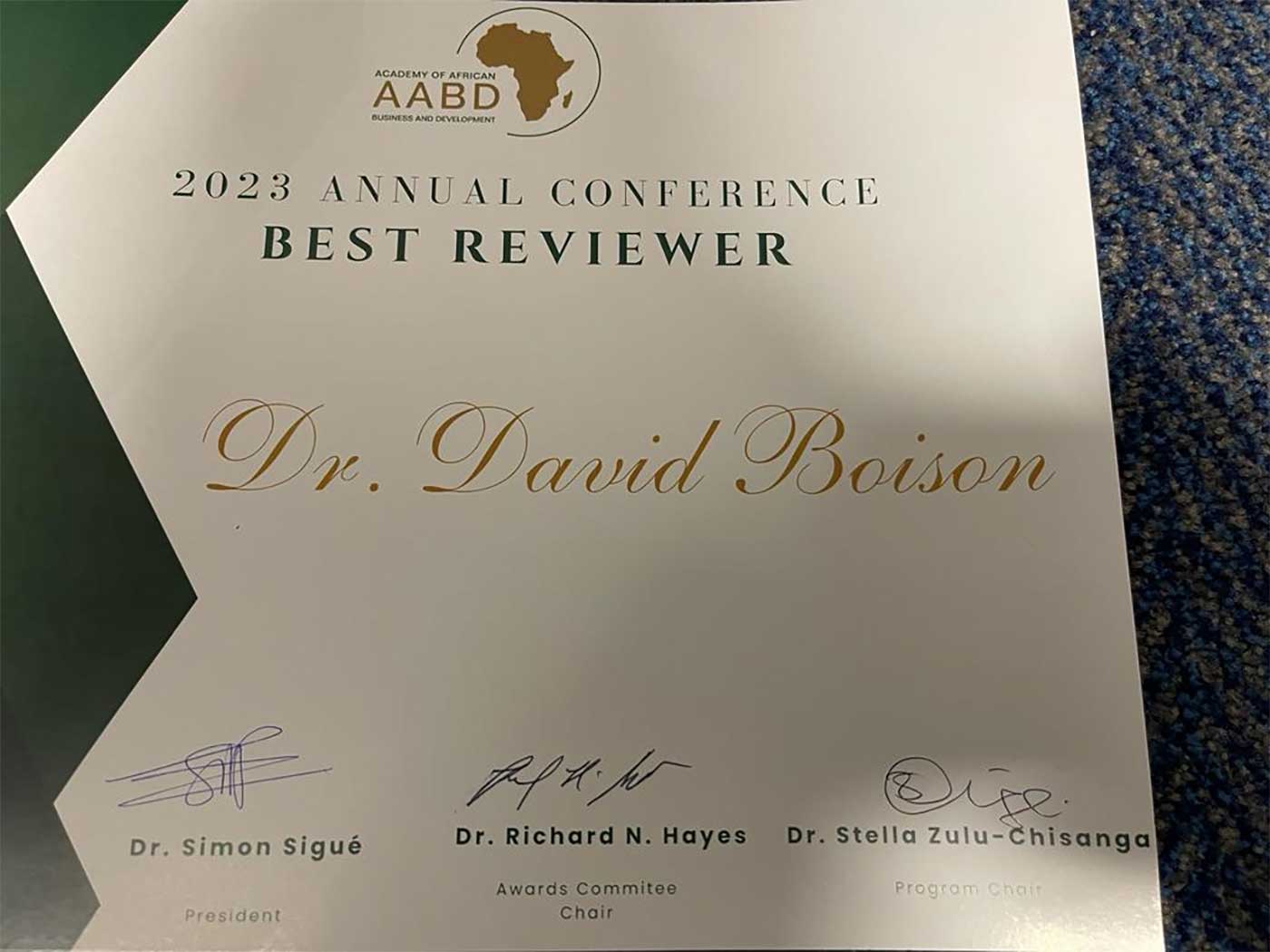 In addition, Dr. David King Boison, the Head of Department for Procurement, Logistics and Supply Chain Management, was recognized for his valuable contribution to the conference's peer-review process, and was duly presented with the Best Reviewer Award. Further showcasing the institution's commitment to advancing research and development in Africa, Prof. Ebenezer Malcalm and Mr. Ahmed Antwi-Boampong also presented their own papers at the conference, receiving excellent reviews for their contributions.
Overall, the conference was a rousing success, successfully fulfilling its objectives of fostering collaboration, promoting multidisciplinary research, and advancing sustainable development in Africa. Ultimately, participants were able to significantly contribute to a deeper understanding of Africa's path towards sustainable development in the face of evolving technologies and a changing global landscape. 
Without a doubt, our GCTU representatives were at the forefront of this, and we look forward to seeing them bring their experiences and insights to bear in the pursuit of sustainable development for both GCTU and the nation at large!