GCTU Recruitment Team Visits Trust Hospital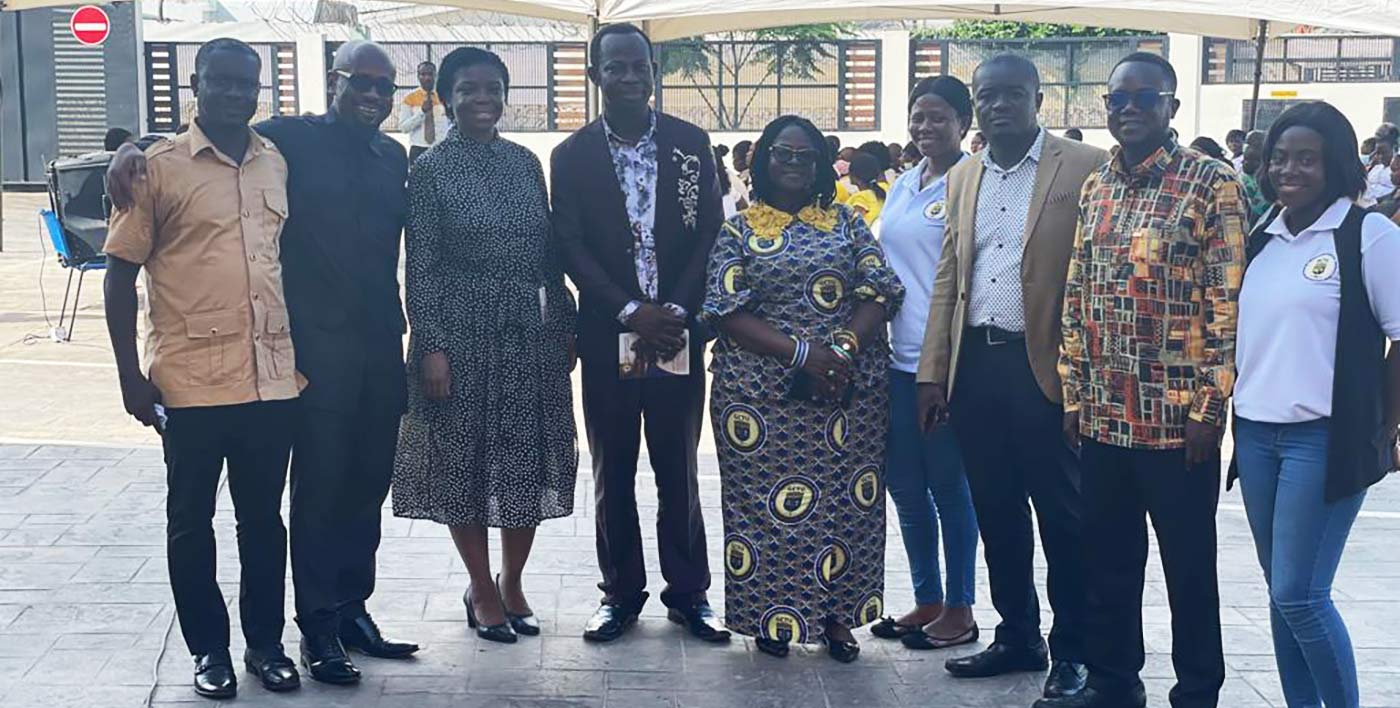 We are pleased to announce to the University Community that on Thursday, 23rd March 2023, a team from GCTU visited the Trust Hospital at Osu for a Marketing engagement session.
The team, which was led by the Pro Vice-Chancellor, Prof. Robert Ebo Hinson, had the opportunity to interact with over 100 staff of the Hospital at a specially organized Staff durbar.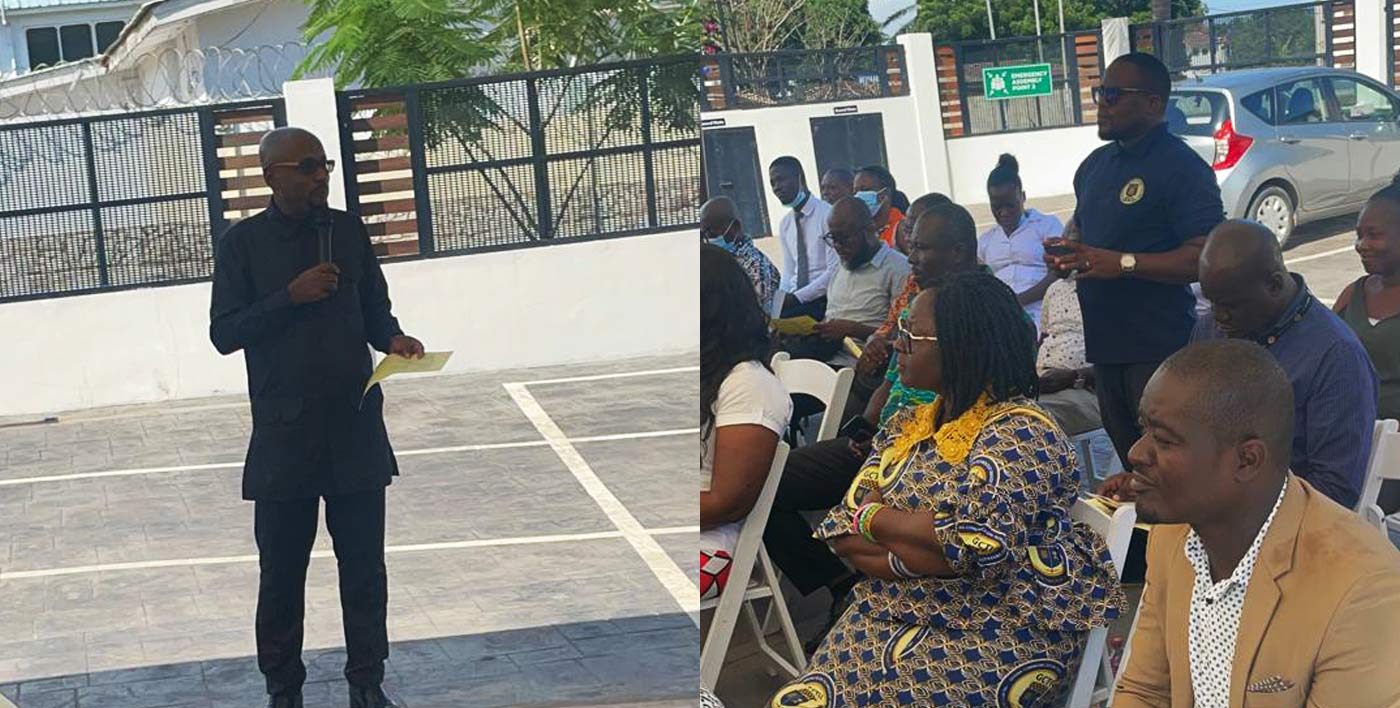 Prof Hinson was ably supported by the Head of Administration at the School of Graduate Studies and Research(SGSR), Mr. Mark Ofori Nketiah, the Head of Student Recruitment, Mr. Joseph Adane, the Recruitement Lead at the SGSR, Mrs. Pearl Akoto-Bamfo, Mr. Kwame Sarbeng from the SGSR, Mr. Mawuli Addo, an Undergraduate Admissions officer, and a marketing team from the  Centre for Professional Development (CPD), consisting of Mrs. Esmerelda Kweku-Duah and Ms. Veronica Agbugblah. 
The engagement session proved to be highly successful, evidenced by the considerable interest being shown in the University's various Undergraduate and Graduate programmes, as well as our CPD programmes, with a special request being made to develop a Corporate training programme in Health Care Management.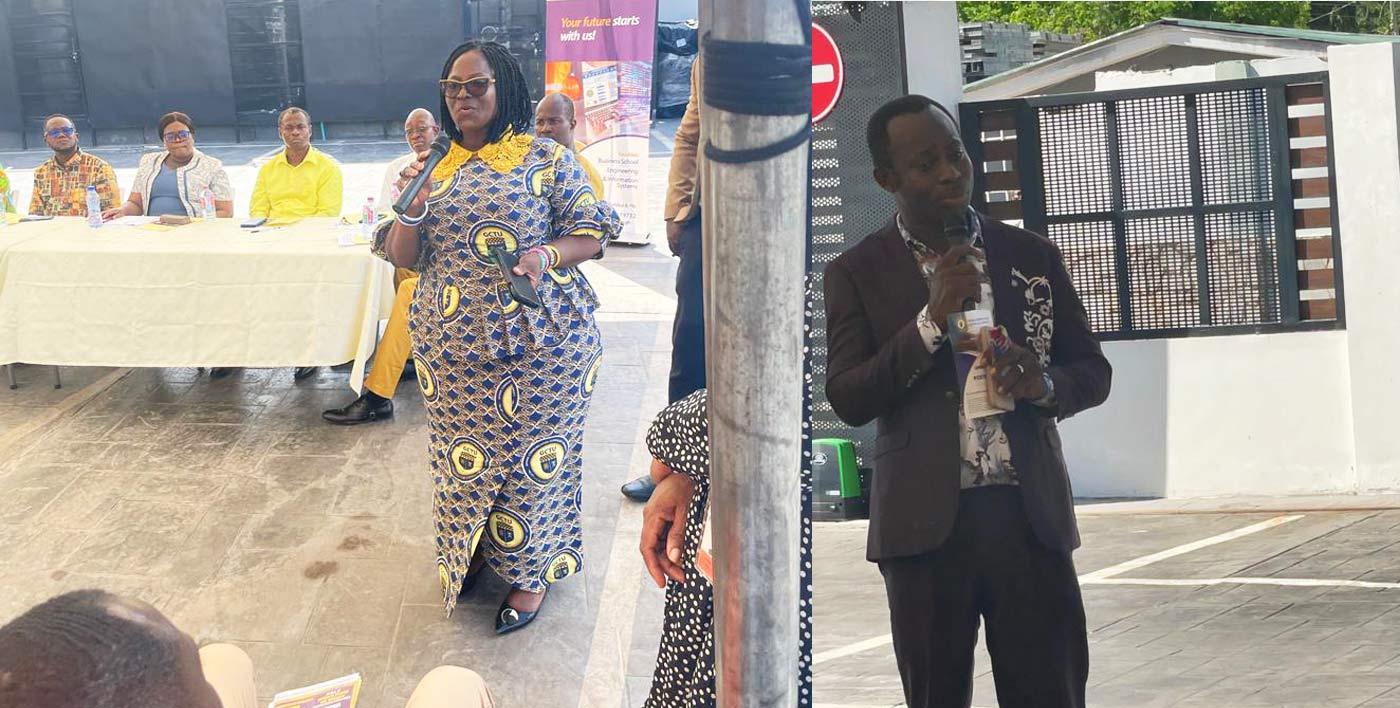 As an institution, we are certainly encouraged and excited at the University's burgeoning recruitment potential and we hope that this is just the beginning of greater things to come.
Congratulations to the team for their sterling efforts!