GCTU Receives A Donation Of 30 Digital Laser Pointers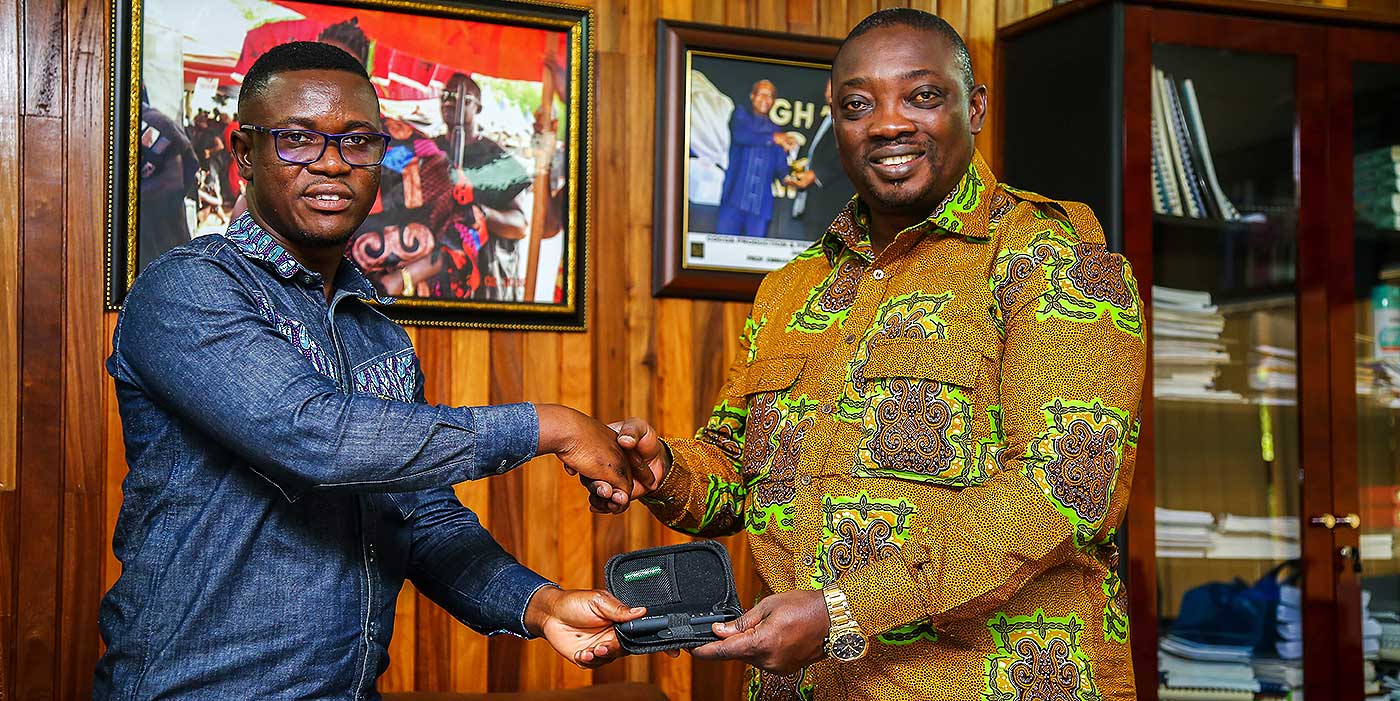 On Thursday, May 26th 2022, the Vice-Chancellor, Prof. Emmanuel Ohene Afoakwa, received a generous donation of 30 digital laser pointers on behalf of the University.
The pointers were donated through the benevolence of Dr. Henry Asante -Antwi, a lecturer at the University of Maryland in the United States, and Dr. Michael Nana Owusu-Akomeah of GCTU and will be used for both teaching and non-teaching activities. According to Dr. Owusu-Akomeah, (Dean of Students) the pointers were donated "in special recognition of the support the Vice-Chancellor has been providing to both Faculty and the University as a whole". Dr. Owusu- Akomeah, who was instrumental in facilitating the donation, was also on hand to officially present the pointers to the Vice-Chancellor.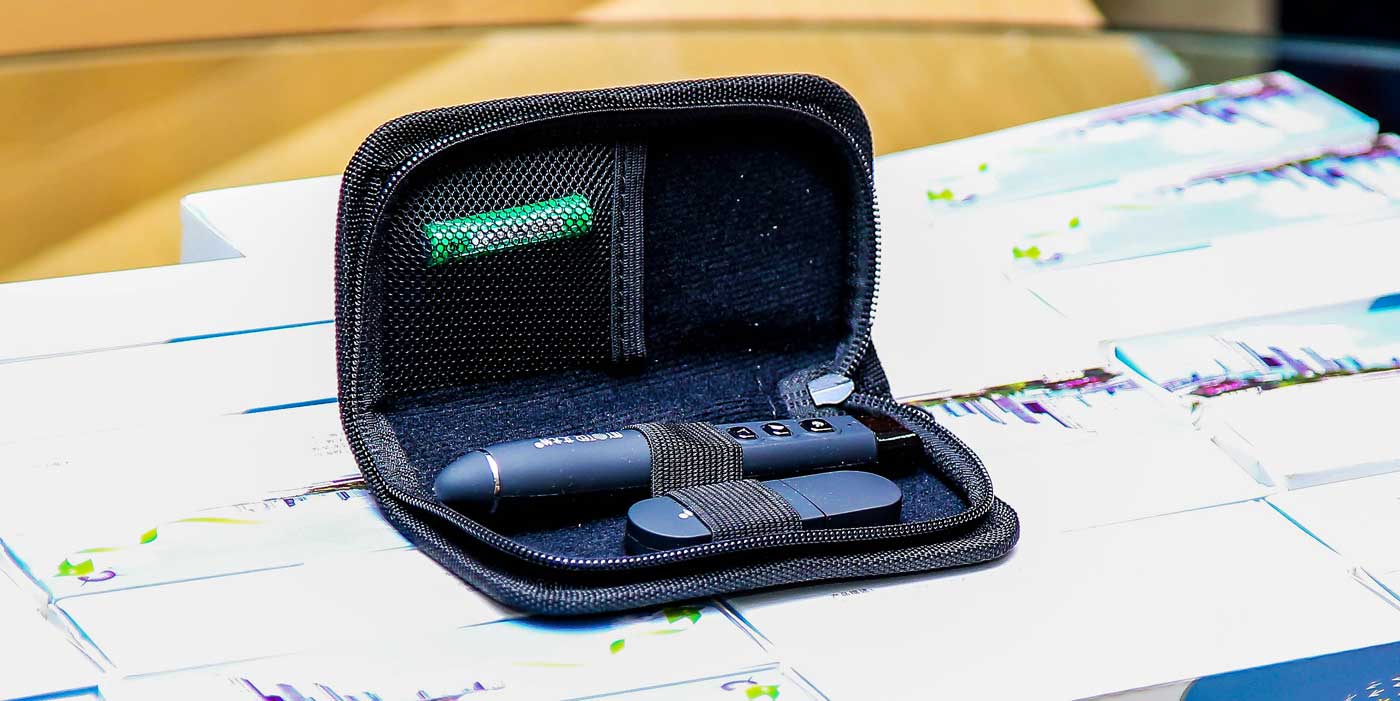 The Vice-Chancellor expressed his gratitude for the support and emphasized that the donation was a welcome surprise and would go a long way to enhance teaching and learning at GCTU. He said, "We really need these pointers, especially because we are now doing most of our lectures (80%) through the face-to-face mode. We will certainly make very good use of them and we will ensure that they will be shared across each of our faculties." Prof. Afoakwa also spoke about the progress and development he envisages for the University, stating, "We want to enhance the facilities, and we are pushing for funds to help us upscale them to a world-class standard".
On behalf of the entire University Community, we echo the Vice-Chancellor's sentiments in expressing our sincere gratitude for this magnanimous gesture. We look forward to similar initiatives in the future as the University continues to grow from strength to strength.