GCTU Markets Its Programmes At QS University Fair
The Recruitment Office led a GCTU Team to market the University at a QS University Fair held on September 25, 2023, at the Holiday Inn, Airport Area, Accra. 
The event was organized by QS organization, a global leader in higher education services, supporting university excellence across the world and promoting enrolment solutions for talented individuals to connect with institutions to further their education. 
In a brief chat, the Marketing Manager of QS, Mr. Hassan Yusuf said that the University Educational Fair was an event that was organized twice a year to provide a platform for prospective students to explore available programme options on offer by international educational institutions. "It is a forum for students to be educated for them to make informed choices about their programmes of interest," he explained. 
GCTU, the only local institutions among foreign ones that showcased their programmes, used the platform to market both its undergraduate and postgraduate programmes on offer to a number of individuals who visited the stand.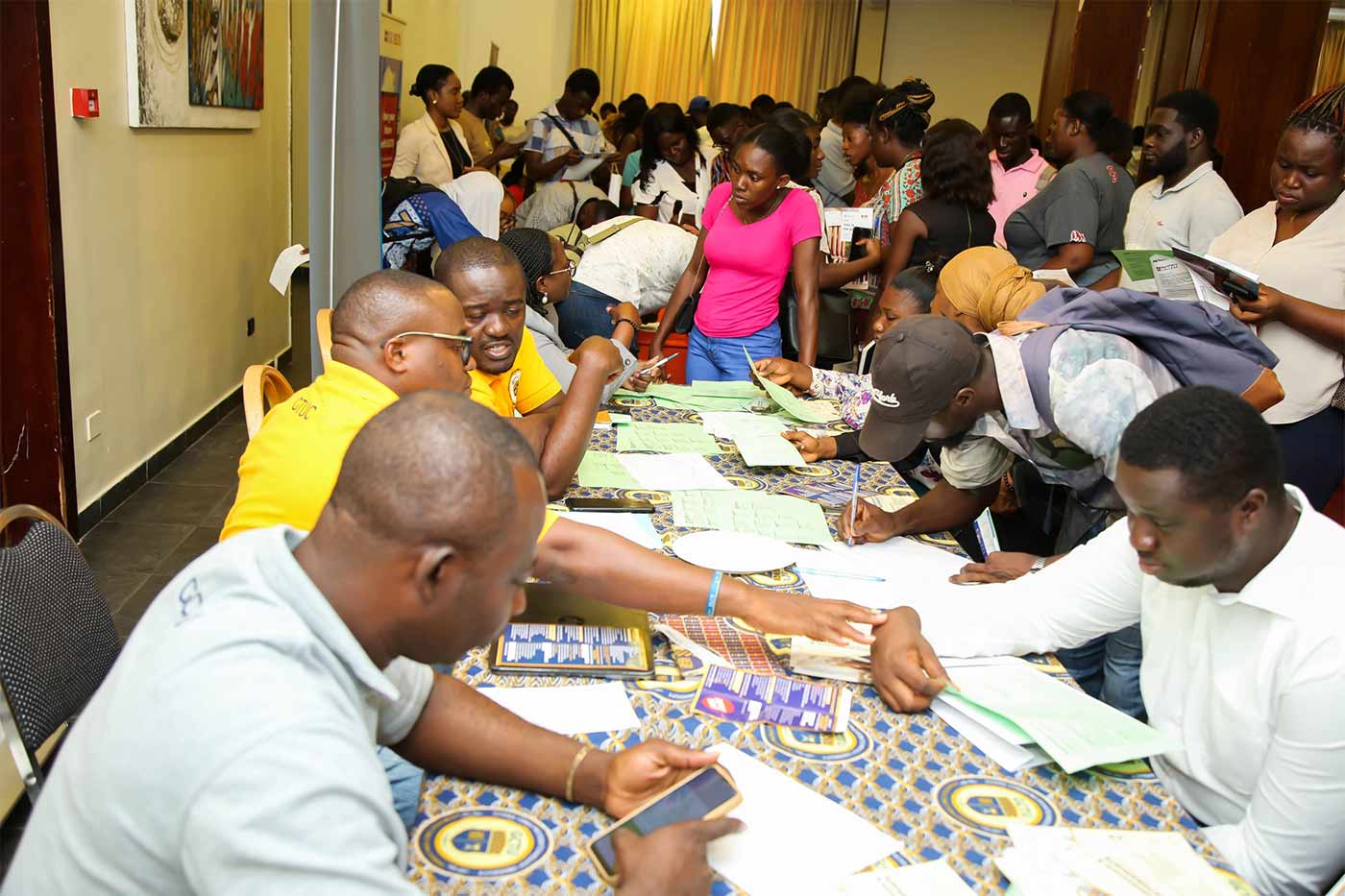 GCTU'S opportunity to participate in the event was achieved through the instrumentality of the Vice-Chancellor, Prof. Emmanuel Afoakwa who negotiated with the QS Team during his invitation to speak at the QS Higher Education Forum held at the Covenant University in Uta State, Nigeria to get the slot for GCTU.  
Over 800 individuals from all walks of life, especially graduates from the University of Cape Coast, University of Ghana, Accra Technical University and other organizations participated in the Fair to explore available opportunities. The Fair witnessed about 10 foreign institutions who marketed their programmes, aside GCTU.
The foreign institutions included Campus France, Ghana; Australian Trade Commission, University of Ottawa; University of Northern British Columbia; Centennial College, Toronto, Canada; University of Law, UK; Trent University, Ontario, Canada; Alexander College, Vancouver, Canada; St. Francis Xavier University, Nova Scotia, Canada and Northern College, Canada.