Invitation: Maiden Orientation For GCTU Local Masters Programmes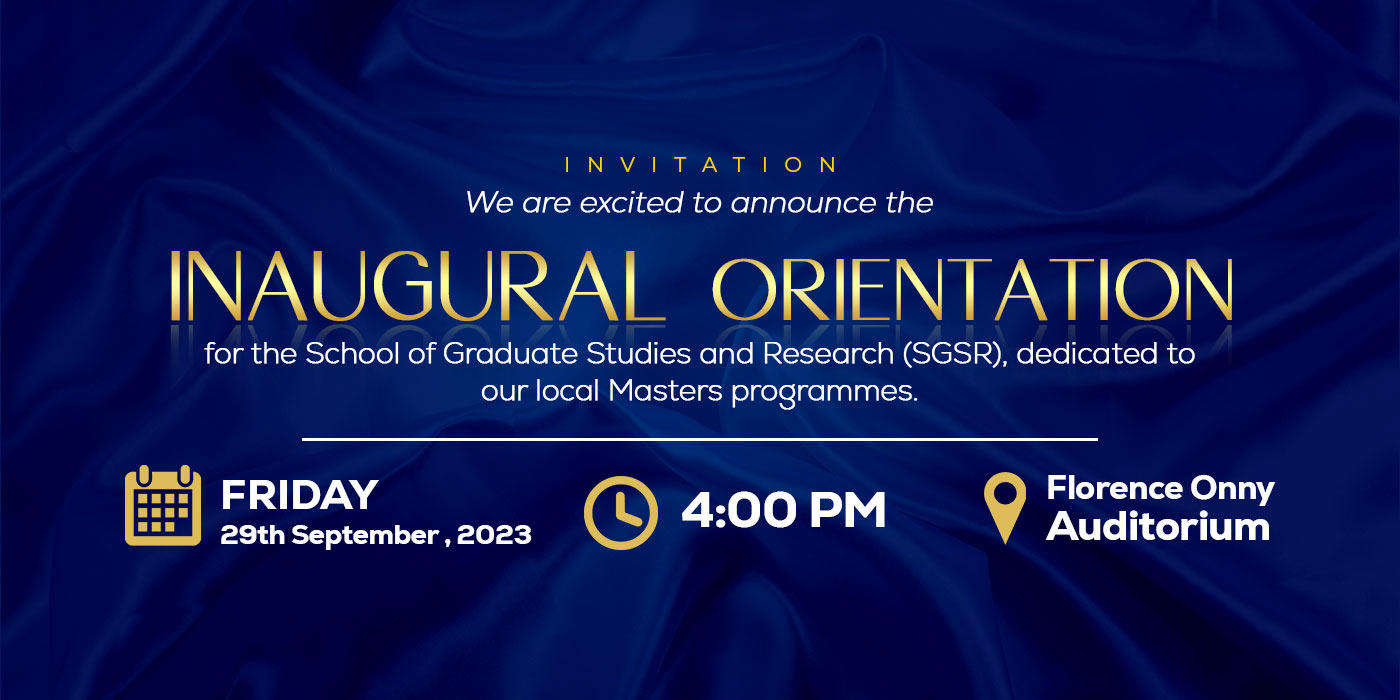 We are excited to announce the inaugural Orientation for the School of Graduate Studies and Research (SGSR), dedicated to our local Masters programmes.
The details are as follows:
Date: Friday, September 29, 2023
Venue: Florence Onny Auditorium
Time: 4:00pm
We encourage all members of the University Community and new local Masters students interested, to attend this important event, as it will provide you with essential information to kickstart your academic journey at GCTU.
We look forward to welcoming you to the Florence Onny Auditorium this Friday.