Pro Vice-Chancellor Donates Laptops and phones to GCTU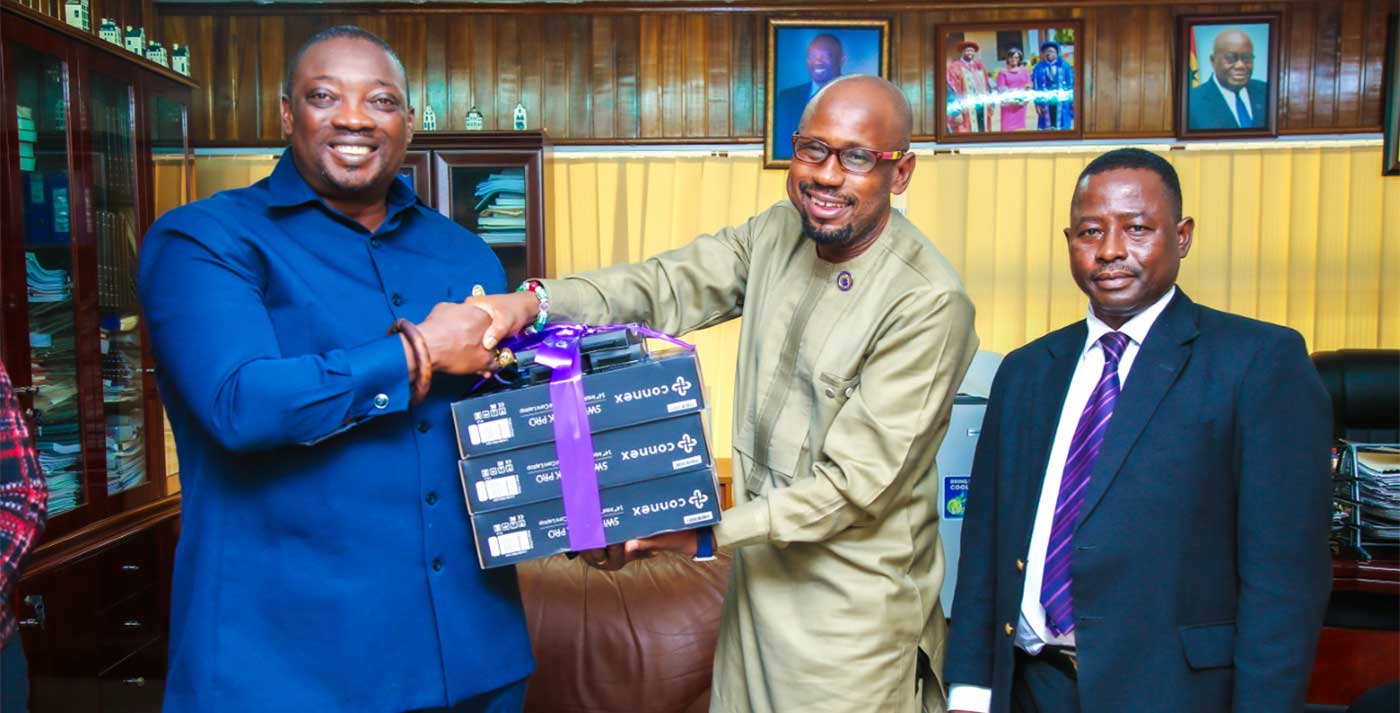 The GCTU Pro Vice-Chancellor, Prof. Robert Ebo Hinson, donated five laptop computers to the university on Monday, 29th August 2022. Handing the equipment to Management, Prof. Hinson said he was inspired to do this following a wave of complaints he received at a faculty meeting about the lack of laptops for teaching.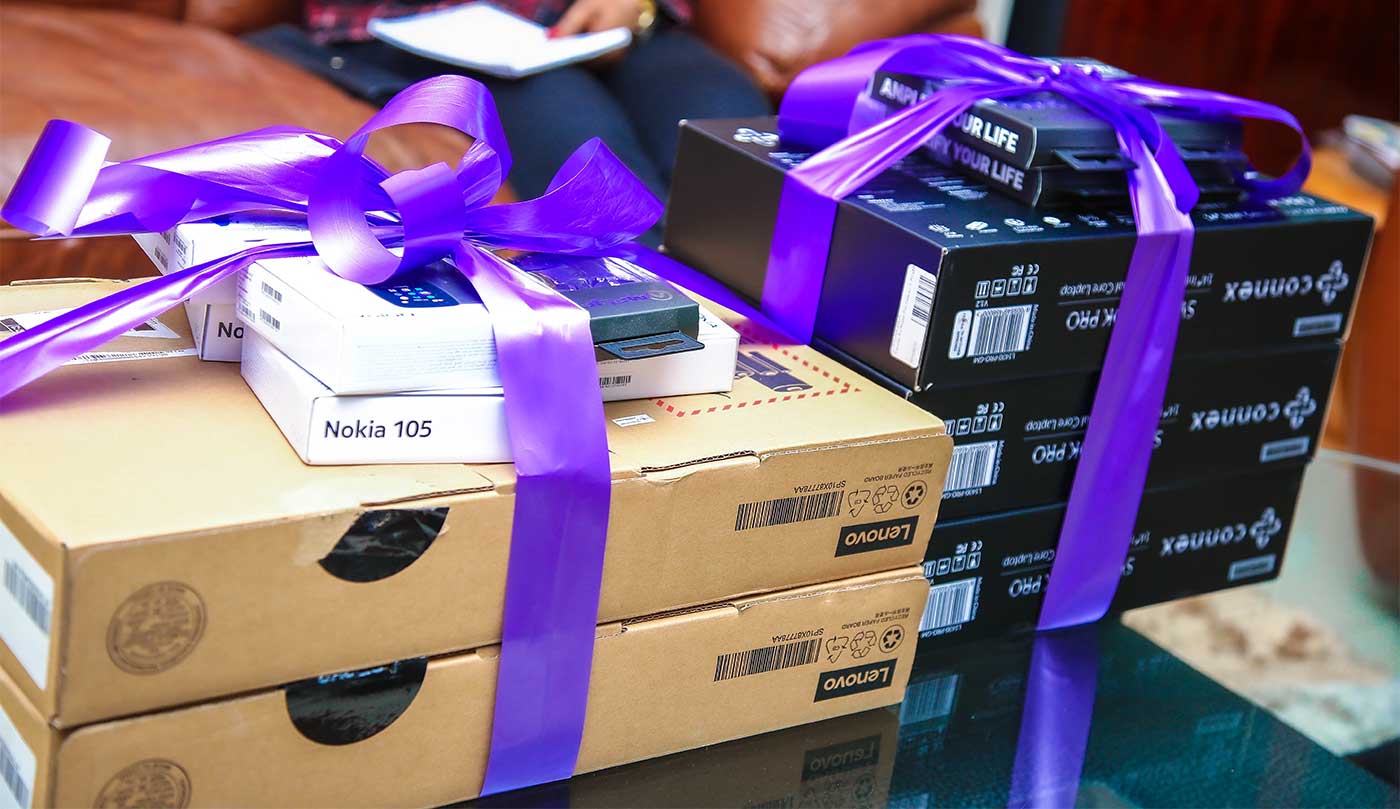 "I have five laptops here, I want to give two to Business School, two to Faculty of Computer and Information Systems and one to Engineering."
In addition to the laptops, Prof. Hinson also donated five mobile phone handsets.
"I decided to buy "yam" phones (low-end phones) because they are not meant for WhatsApp or Facebook. They are for texting and calling", Prof said. He added, "I want to pray that between the Registrar and General Administration, we set up customer service lines because I found out that people sometimes don't know who to call when there is an urgent issue".
He suggested that the three faculties should have a phone each and the remaining two would go to academic affairs and alumni because the alumni are also very important to the future of the university.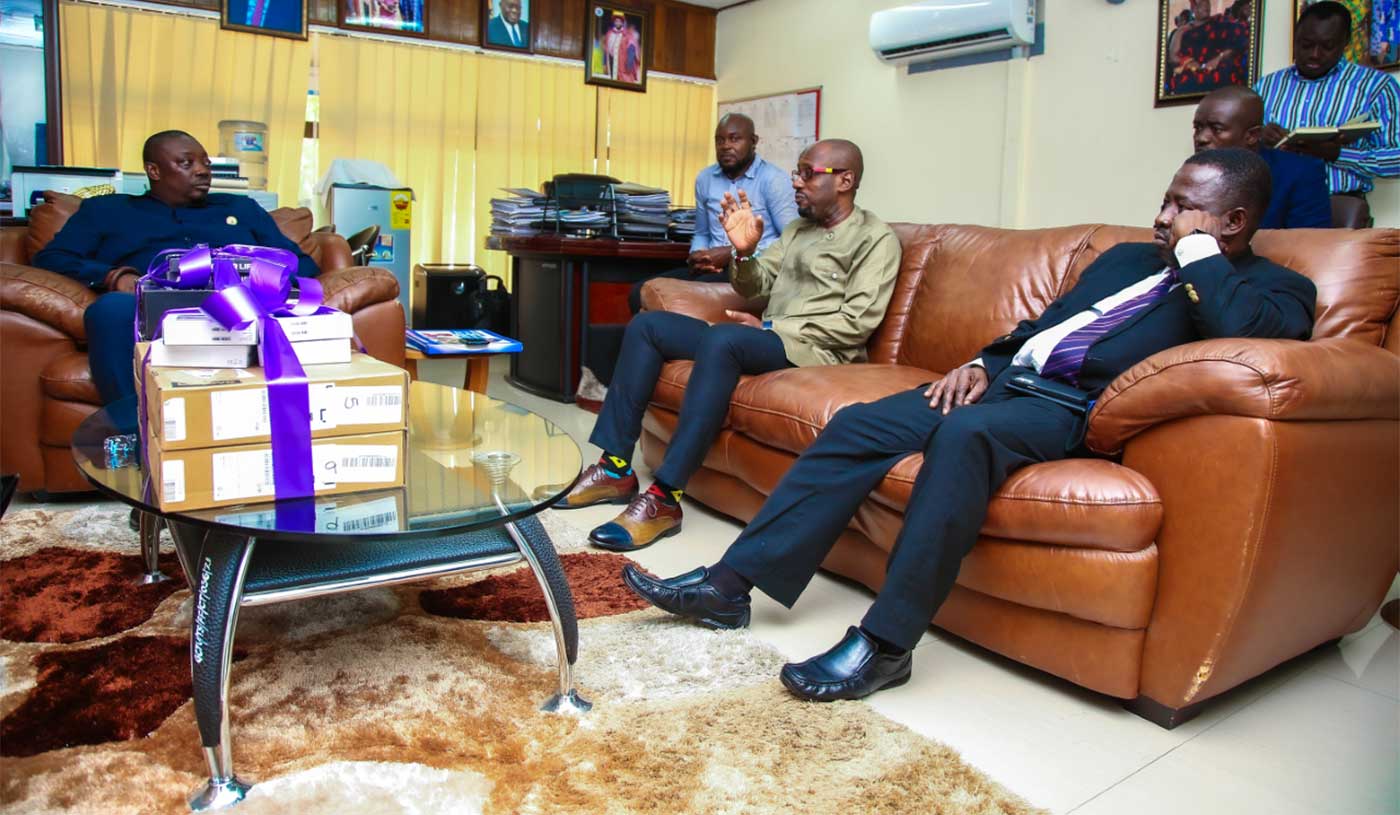 Prof. Hinson also sought the advice of the Vice-Chancellor, Prof. Emmanuel Ohene Afoakwa, as to which unit should take custody of the equipment for proper monitoring supervision.
"So, this gesture is also in response to your (VC) call for everyone to emulate the spirit of giving to the university. This is my widows might", he added.
Receiving the donation on behalf of the university, the VC described the gesture as "fantastic". He reiterated the call for individuals to support the university, saying "the university is still in its amateur state therefore if we expect everything to come from the university's account that will be a problem. The university is not in a position to provide facilities or resources on its own.
The best way we can move the institution forward and see it grow is when individuals, organizations, companies and everybody in one way or the other try to find support that will help us to address our needs".
The VC thanked the Pro VC for his kindness and thoughtfulness and promised that the equipment will be put to good use.