Call For Abstracts-German-African Green Hydrogen Forum 2023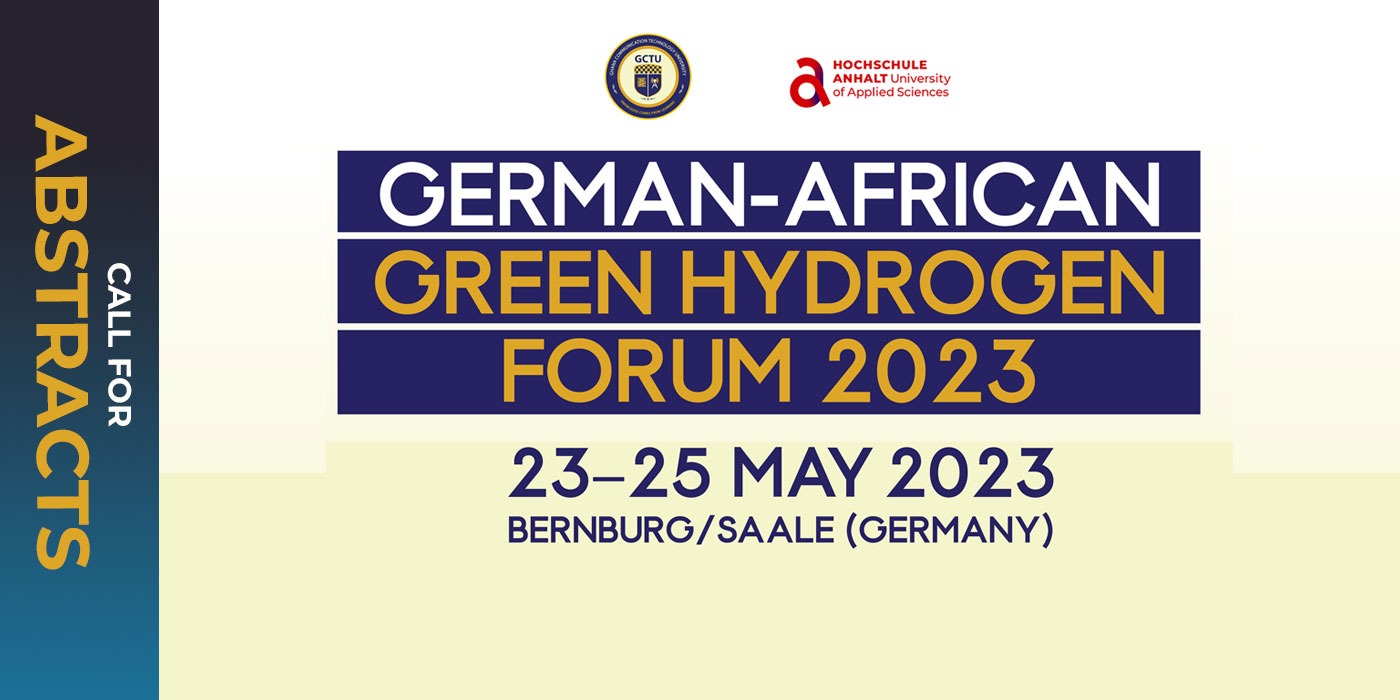 We write to kindly inform the University Community that, in collaboration with GCTU, Anhalt University of Applied Sciences is inviting staff and faculty to the 2023 edition of the German-African Green Hydrogen Forum from 23rd-25th May, 2023 in Bernberg/Saale, Germany.
In this regard, the Conference Planning Committee is calling for Abstracts to be submitted on the following topics:
"Financing Green Hydrogen infrastructure and equipment investments"
"Involving African local economy and society in the Green Hydrogen value chain"
"Education and training requirements for the Green Hydrogen economy"
"Efficient production of Green Hydrogen in Africa"
"Logistics of Green Hydrogen between Africa and Germany/EU"
"German – African Discussion on stage: Economic opportunities for Africa along the value chain of Green Hydrogen)"
The Conference is being held in hybrid form (Online and In-person) and Staff and Faculty who are interested in attending to present papers in-person are required to submit their 200-word Abstracts and personal profiles by 15th March, 2023.
The deadline for submission of full papers is 30th April, 2023.
Kindly note that in-person particpants would be required to pay for their own air-fare, however accomodation and food will be free for the duration of the Conference.
Interested particpants should kindly send their intended title with Abstract and profile to Dr. Gertrude Amoakohene (gamoakohene@gctu.edu.gh) by 15th March, 2023.
Please find attached a notice from the Planning Committee for further details.