Rescheduling Of 2nd Journal Writing Training Session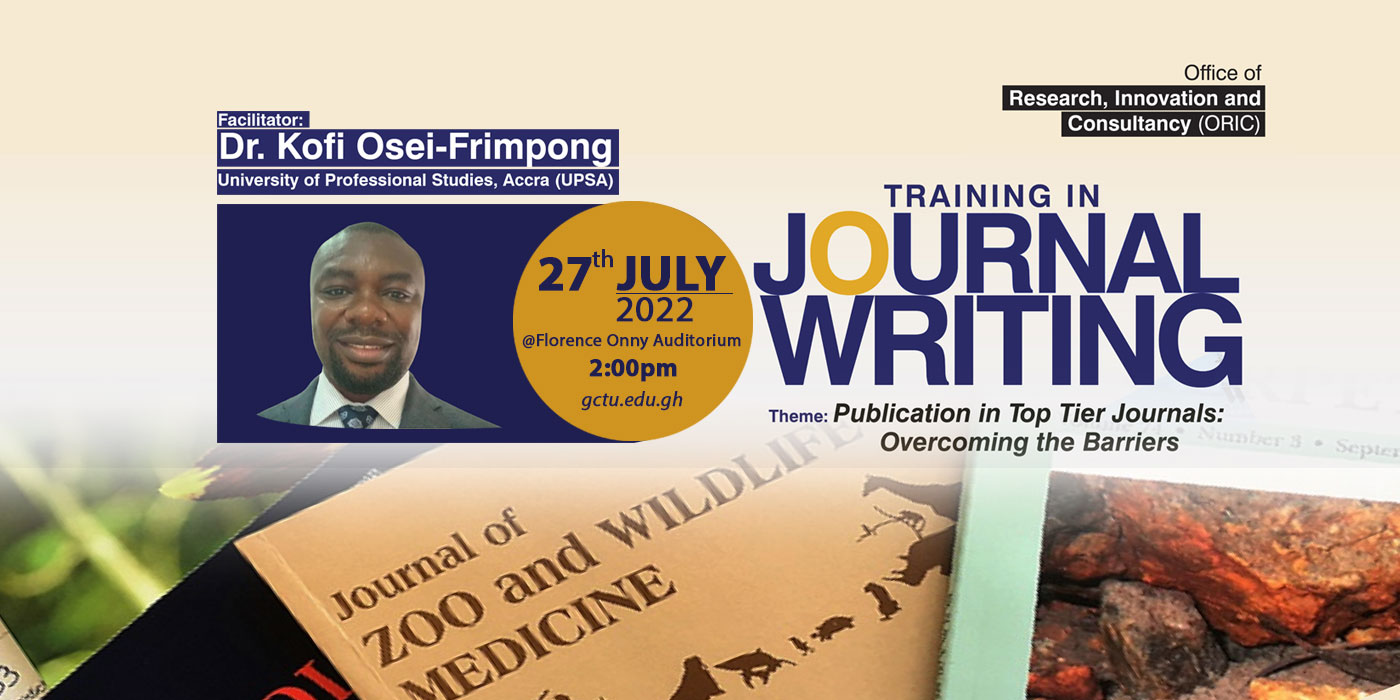 The University Community is kindly informed that, the Office of Research, Innovation and Consultancy (ORIC) has postponed the 2nd Journal Writing training session originally scheduled for 27th July 2022 until further notice.
Please be informed that a new date will be communicated in due course.
Thank you.​