GCTU Commissions 5-A-Side Artificial Turf and Launches GCTU Radio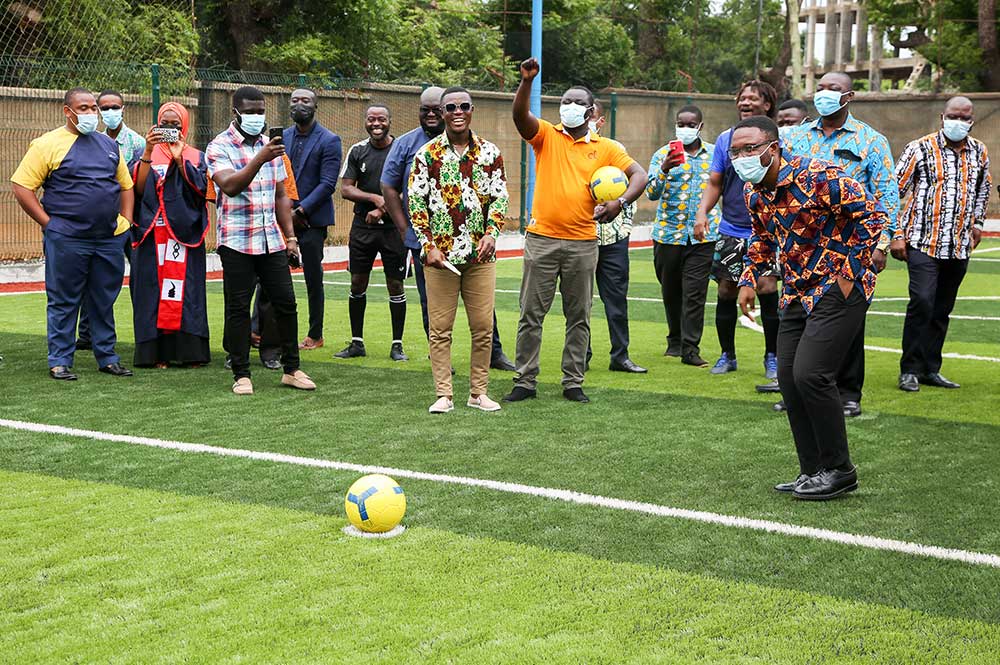 Friday, 3rd September 2021 marked a momentous occasion for GCTU as it played host to the commissioning of the artificial football pitch and the launch of the University radio. The event, which represented the culmination of months of hard work and preparation on behalf of all involved, bore stark evidence of management's continued focus on the infrastructural development and general growth of the University.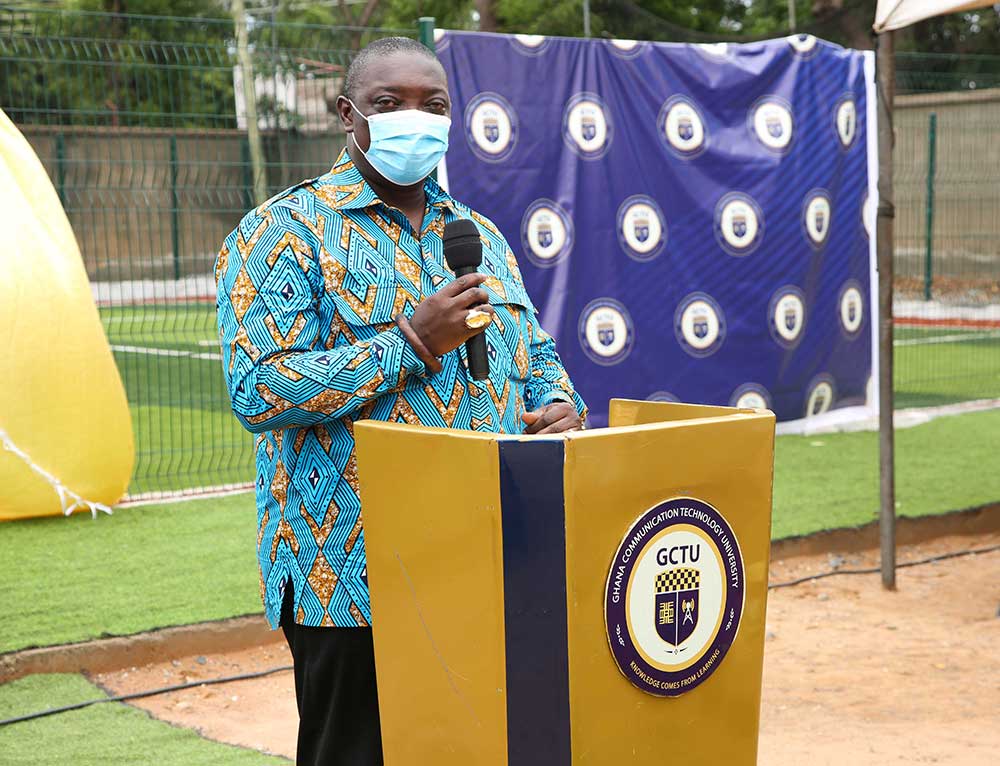 The programme, which was attended by Management, staff and students, began with the much-anticipated commissioning of the newly completed 5-a-side artificial football pitch. Due to its proximity to the Bush canteen, the new pitch has been christened "Estadio de Bushke", and significantly, it is the brainchild of the Student's Representative Council, along with the dedicated support of Management and the Office of Student Affairs.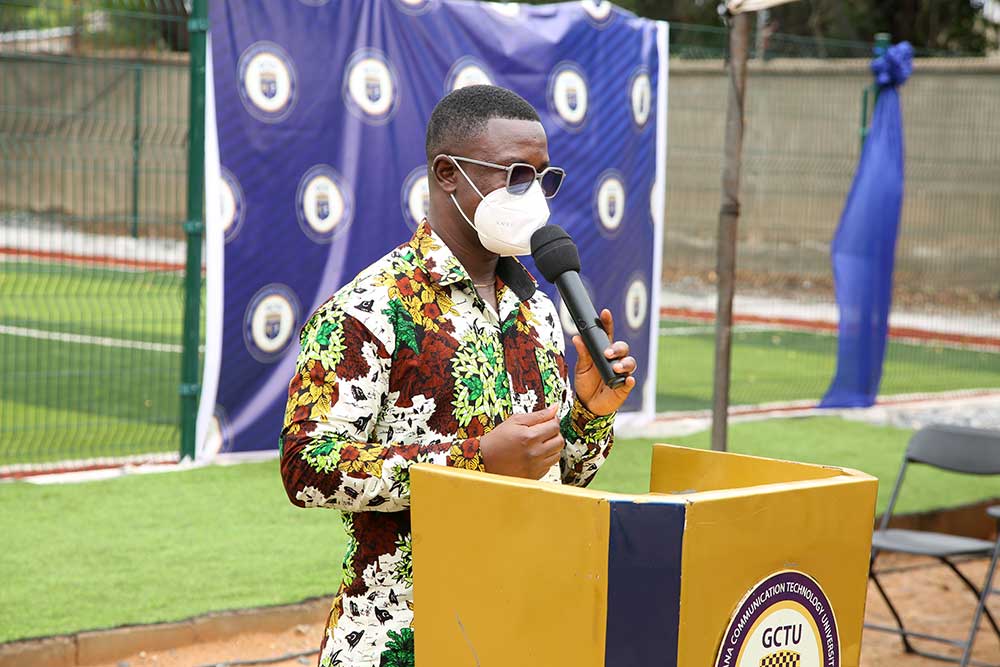 Speaking at the event, the current SRC President, Prince Owusu Asabere, paid tribute to the invaluable efforts of all involved, including Senior Management, who, led by the Vice-Chancellor, Prof. Emmanuel Ohene Afoakwa, and with the support of various units, including Student Affairs, Procurement, and Property, have brought this achievement to fruition. The event was also addressed by the Dean of Student Affairs, Dr. Michael Nana Owusu Akomeah, who expressed his excitement at the completion of the project and emphasized his satisfaction at the University's continued infrastructural development. He also affirmed his dedication to the development and welfare of the students and reiterated his intent to ensure that any projects that would contribute to their well-being would be duly completed.
To round off the opening part of the commissioning ceremony, the Vice-Chancellor addressed the gathering, pledging his commitment to the sustained development of the students and emphasizing his desire to continuously prioritize them as part of his vision for the University. The Vice-Chancellor alluded to his intent to spearhead the transformation of the University and stated that "The school is going to be very busy because we are going to transform the whole campus into a beautiful Alma Mater that (the students) will be proud of." After his address, the Vice-Chancellor cut the tape to officially open the park for use and stepped inside to score the very first goal on the new pitch.
The focus then moved onto the GCTU radio, which was also launched on the same day, paying further credence to the University's growth and establishment as a renowned communication technology university. It is hoped that, with the support of Management, the University's fledgling radio platform will become a torchbearer in terms of delivering innovative, engaging content which will further propel the status of the University as it continues to establish itself in the public arena.
As a University Community, we are grateful for Management's continued dedication to the advancement of the institution on all fronts, and we look forward to witnessing even more landmark occasions as the University continues in its pursuit of excellence.