Message From The Dean Of Student Affairs To All Freshers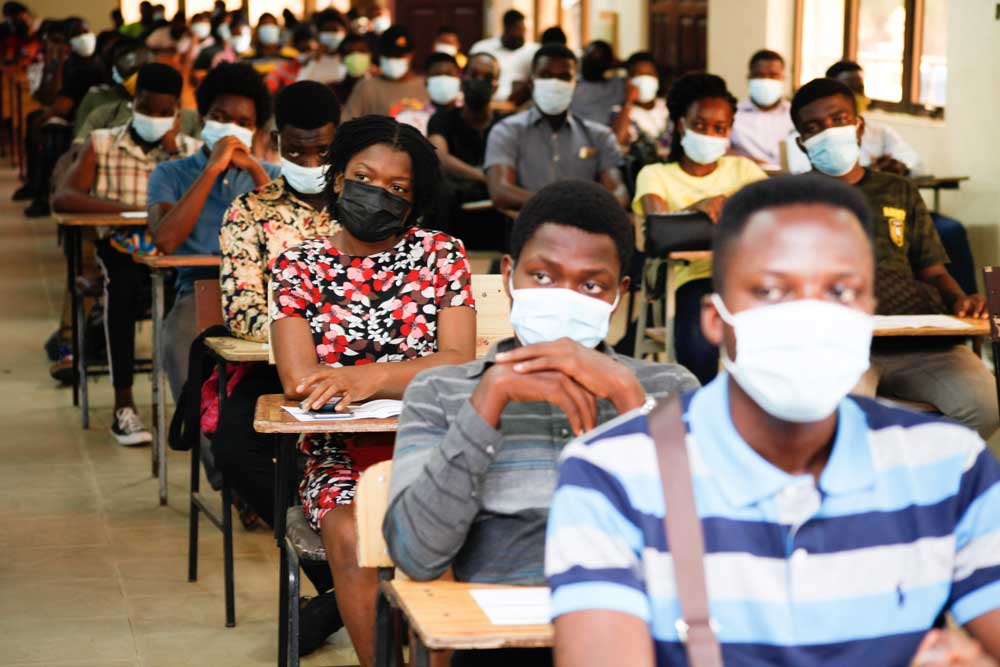 It is with a great joy that I welcome all freshmen/women to our wonderful and beautiful campus here at Ghana Communication Technology University. Our University was initially established as Ghana Telecom University, before being renamed to Ghana Technology University College, and has now become a public university under the name Ghana Communication Technology University established by Act 1022 of Parliament in 2020.
The University is seen as one of the best Technology Universities in Ghana as well as Africa. We mostly have students coming from across all African countries with a wide range of diverse cultures. You must count yourself among the privileged few to be admitted to this wonderful University.
The University was among the first Traditional Universities who was able to run and end the 2019/2020 academic year successfully when Ghana was unfortunately hit by the very dangerous global pandemic (COVID-19); a feat which was due in large part to the technological advancement of our noble University. Critically, we see it to be our core mandate to develop students and prepare them for the technologically developed world markets.
We are proud to have our alumni occupying prestigious positions in various organizations ranging from Telecommunications to the Business world and as a new member of this University you have been given the unique opportunity to build your future aspirations. We have the best and most experienced faculty with a lot of practical expertise, as well as staff and alumni who have all become synonymous with growth, social influence, vast economic knowledge, and technological advancement.
It is always good to experience campus life but you must also have a responsibility to be very "moderate" with what you do. Allow yourself to be a good ambassador to the University during and after school. Be guided with the University rules and policies in all your dealings and also take your academic work seriously. Create an atmosphere that is rich for people to emulate and always engage in positive academic discourse. The campus is privileged to be enriched with diverse cultures because we have students coming from across Africa and indeed the globe and it is an opportunity to learn something good from them which we are sure can broaden your knowledge and also create some beneficial networks, in addition to preparing you for the global job market.
Try your best to keep away from trouble and do not allow the activities of a few aberrant students to influence you negatively.  Remember, it is your responsibility to stay on the right path and enjoy the numerous positive opportunities that may come your way during your period of study on campus. The onus is also on you to uplift the image of this great institution with your actions wherever you may go.
My office (Office of the Dean of Student Affairs) offers numerous support services to our cherished students and lends an approachable depiction to the University, particularly regarding the provision of a guide into the various ways of improving the lives of our students. Your concerns and issues are always our primary focus and we stand for nothing less than making sure your lives here are very comfortable. Our office work involves collaborations with the various student groups, including the SRC, GRASAG, and even down to the faculties and schools' associations. We meet the student groups often to address the issues channeled through them and provide a swift and prompt response to the issues. The office maintains a pleasant working relation with the various student groups and makes sure all issues are addressed to the comfort of our students. We also stand in the gap between Management and Students and we always try to provide positive answers to student's issues when the need arises.
We run a lot of advocacy programs, provide resources for student programs where necessary, write referrals for students where needed as well as organize leadership training for our students to prepare them for the world. In all, we seek to empower our students with the needed resources to make their lives comfortable during and after school.
I would like to plead with all students to observe the COVID-19 protocols and measures so we can all remain healthy and safe in order to enjoy what the future holds for us. Always make sure you observe the pandemic protocols wherever you find yourselves.
I will end here by turning your attention to our motto "Knowledge comes from Learning". The moment you make up your mind to learn, the end results will be found in the knowledge that you will gain, which is the greatest asset one can ever acquire. Let this motto be your guide and make sure you learn at every given opportunity.
Your stay here at the Ghana Communication Technology University will be better if you follow all rules and laid down policies meant for students. Stay safe, study hard, make merry, make friends and go out there in pursuit of your University education with a package full of resources that have been made available to you. Ghana will be proud of you; your parents will be proud of you and the University will also be proud of you when you make use of the good things you acquired during school.
I wish you the very best of luck in your studies at the Ghana Communication Technology University.
Michael Owusu-Akomeah, Ph.D.
Ag. Dean of Student Affairs