GCTU Holds Interim Handing Over Ceremony For Internal Access Road Project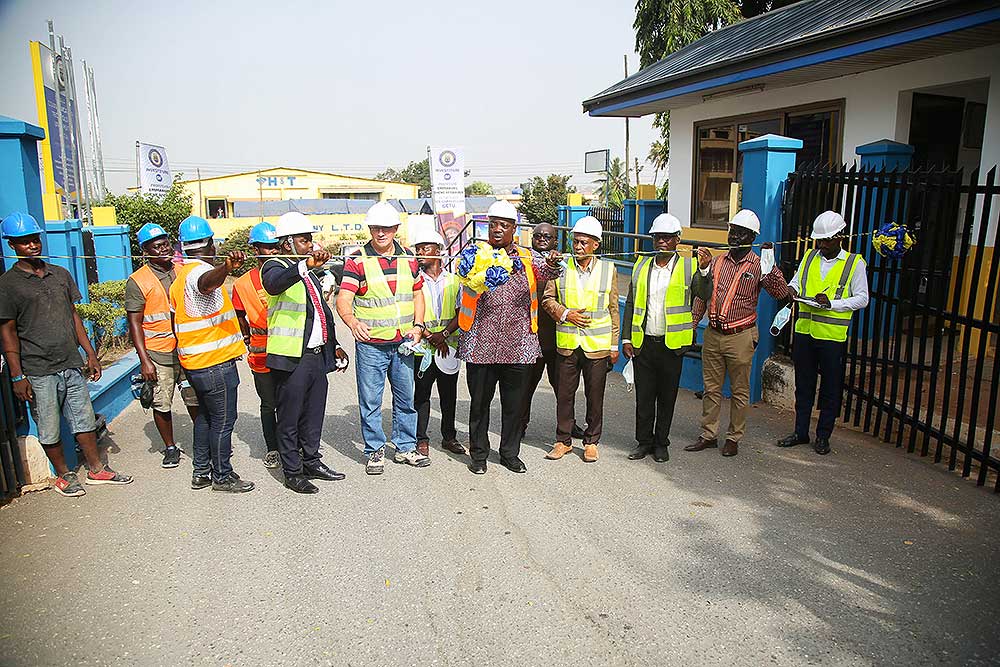 In yet another exciting development for the University, an Interim handing over ceremony was held on Monday, 13th December 2021 to mark the much-anticipated completion of the Main campus access road project. The project, which officially began on Thursday, 8th July, 2021, represents another firm indication of Management's continued dedication to the promotion of infrastructural development within the University.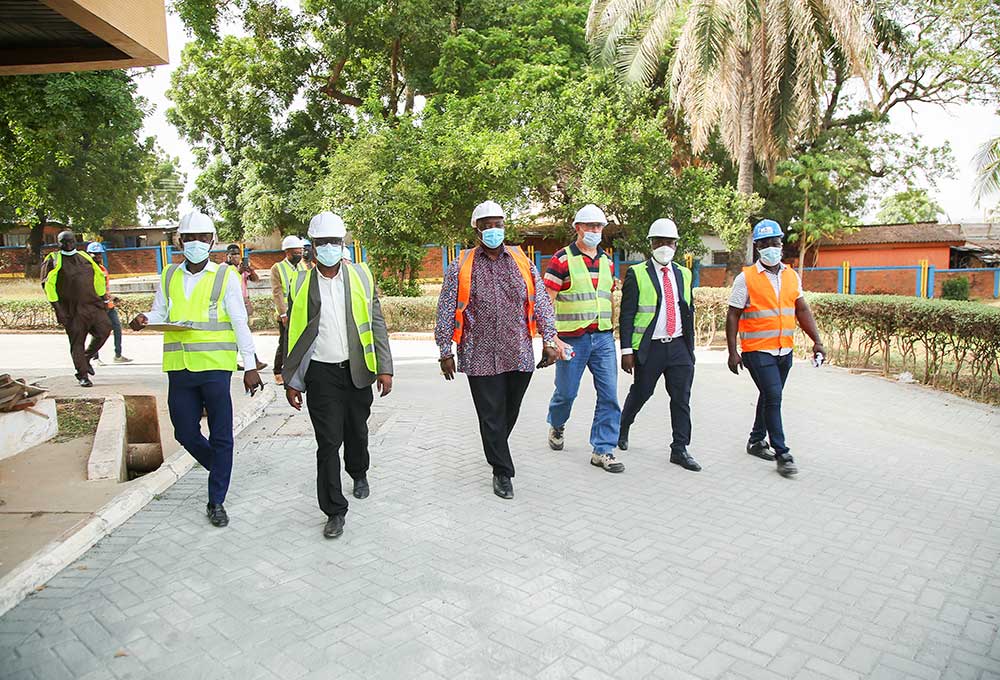 The event kicked off with an inspection tour, providing an opportunity for Management to get a first-hand view of the newly completed access road. As part of the tour, the Management team, led by the Vice-Chancellor, Prof. Emmanuel Ohene Afoakwa, who in tandem with the Interim Registrar, Mr. Nii Adotei Abrahams, were taken around the campus by the Acting Director of Works and Physical Development, Surv. Gordon Baapiri. The Acting Director gave an insight into the entire process which had culminated in the completion of the University-wide access road. He explained that the Works and Physical Development Directorate had worked hand-in-hand with the contractors, GR Construction Company Ltd., to ensure that the project was completed in line with the requisite quality specifications.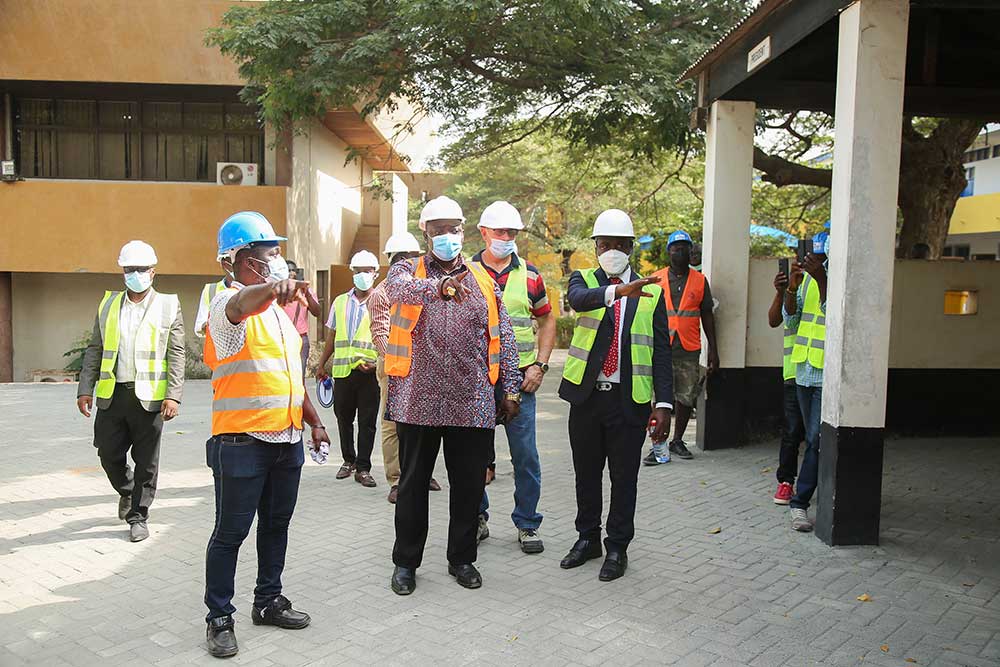 After the completion of the inspection tour, the Vice-Chancellor registered his satisfaction with the work, stating that he was particularly pleased that the project had been completed with a prioritization on the expected quality standards. The focus then shifted to main event of the day, as the Vice-Chancellor cut the ceremonial tape to sign off on the handing over.
The University Community is highly appreciative of the efforts and initiative shown by Management in bringing another project to fruition. In particular, the timing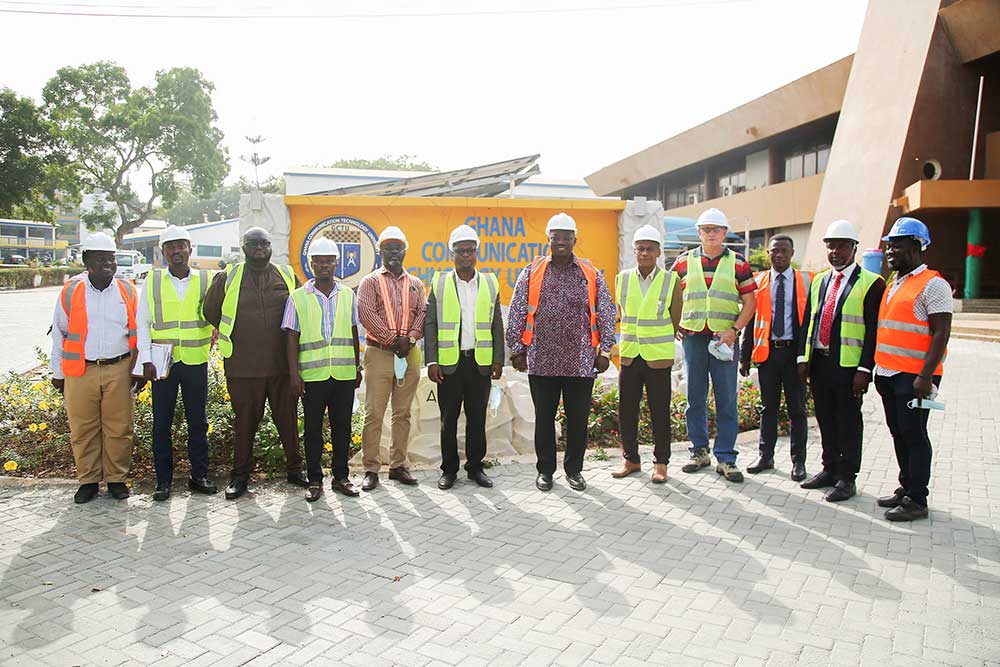 of the project's completion is especially significant as it comes just days before the Investiture of the University's first Vice-Chancellor, Prof. Emmanuel Ohene Afoakwa, which will serve to enhance the atmosphere of the event. Without a doubt, the newly completed road has largely transformed the face of the campus and we are excited at the continued development of the University under the current Management.
Special tribute is also paid to the Works and Physical Development Directorate, as well as the Procurement Directorate, for their dedicated efforts in ensuring that this project was seen through to its completion. We appreciate all those who were directly involved; your diligence and hard work have certainly paid off. We look forward to the realization of even more infrastructural and general development projects as we continue to take the University on to greater heights.