Kumasi Satellite Campus gets fence-wall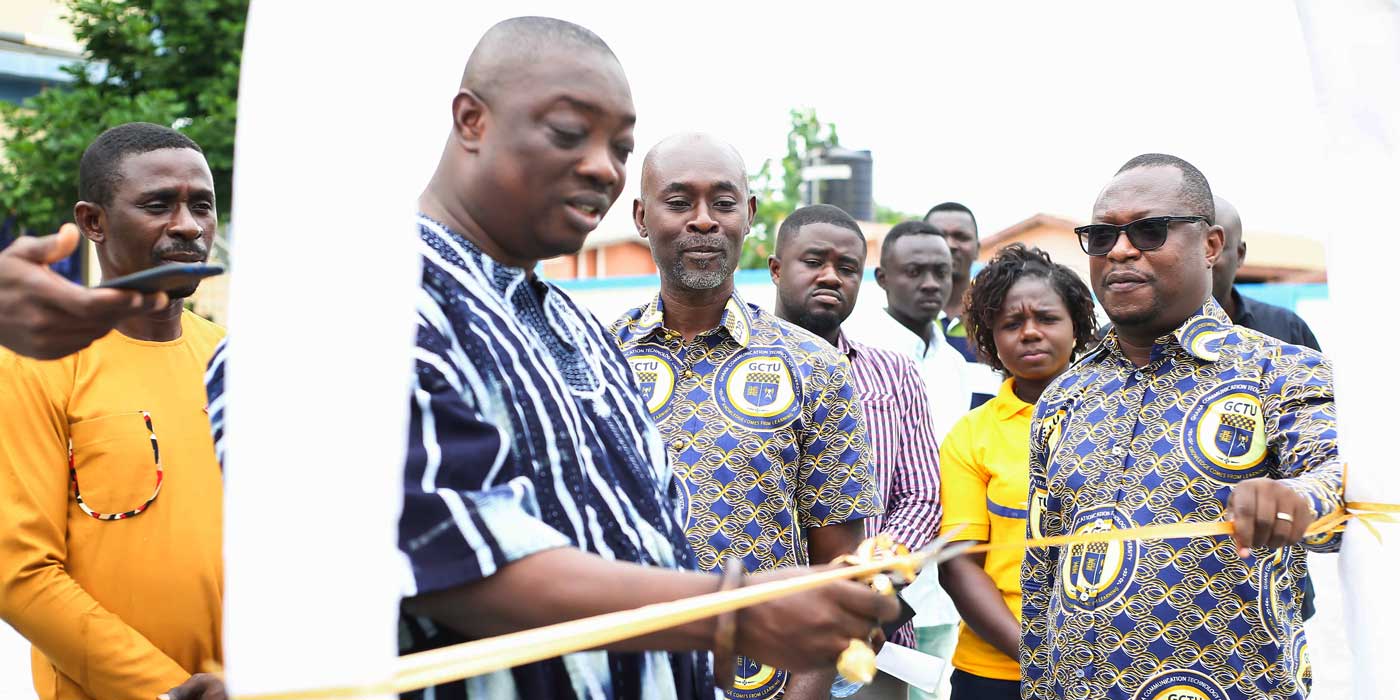 The Vice-Chancellor, Prof. Emmanuel Ohene Afoakwa, says he is "determined to ensure continuous improvement of the Kumasi Satellite Campus with regards to its aesthetics to make it look more appealing".
Prof. Afoakwa made the declaration when he visited the Kumasi Satellite campus of GCTU on 11th July 2022 to inspect work on a fence-wall project which was handed over to the university on an interim basis.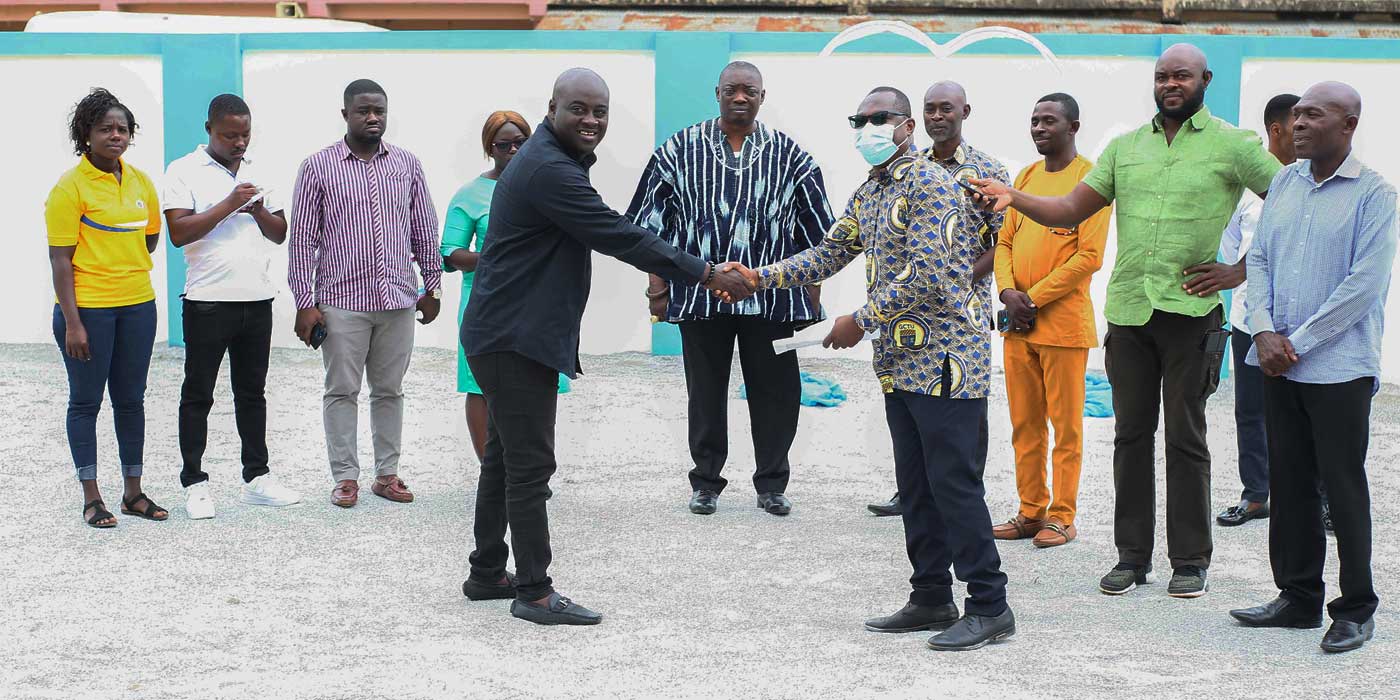 The fence-wall project awarded to Web Builders Ltd through a competitive tender was handed over to the contractor on 27th March 2022. The VC expressed excitement at the quality and timely delivery of the project.
"We are very excited about the fact that we gave this project to Web Builders Ltd and they have been able to deliver on time even though we added some works that were not originally part of the contract. Looking at it, we are happy about the quality of the work they have done", he said.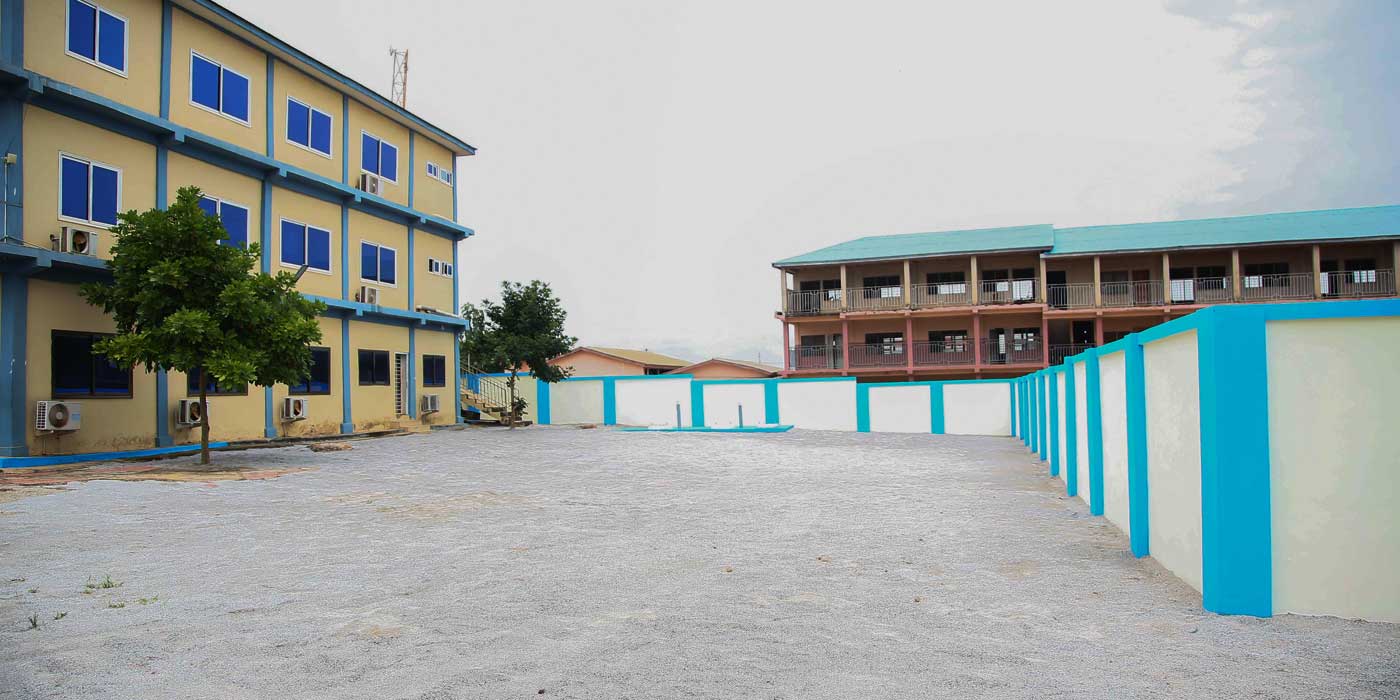 The construction of the fence-wall was undertaken to separate the campus from a primary school which shared the same compound with the university and also to properly define and secure the boundaries of the land.
Commenting on the current state of the campus, Prof. Afoakwa said that because of budgetary constraints, work on other parts cannot be done this year but indicated that next year will see a lot of construction activity on the campus.
"We will continue the works from next year because we didn't have the budget for the rest of this year to do the additional works. We will get the pavements done and ensure that we paint the walls and buildings to get them in uniformity with our colours", Prof. added.
The Director of Works and Physical Development, Surv. Gordon Baapiri, said that he was also very happy with the work done. He added that based on the VC's satisfaction, the project would be taken over in the interim pending the project's six-month defect liability period which would start immediately.
"So within this six-month period, we will monitor to see if there are any cracks and then we'll call him (contractor) to fix them before we do the final handing over", Surv. Baapiri said.
According to the contractor Web Builders Ltd, given the urgency of the project, they had to work day and night to deliver the job in two weeks.