GCTU Explores Collaboration with ECG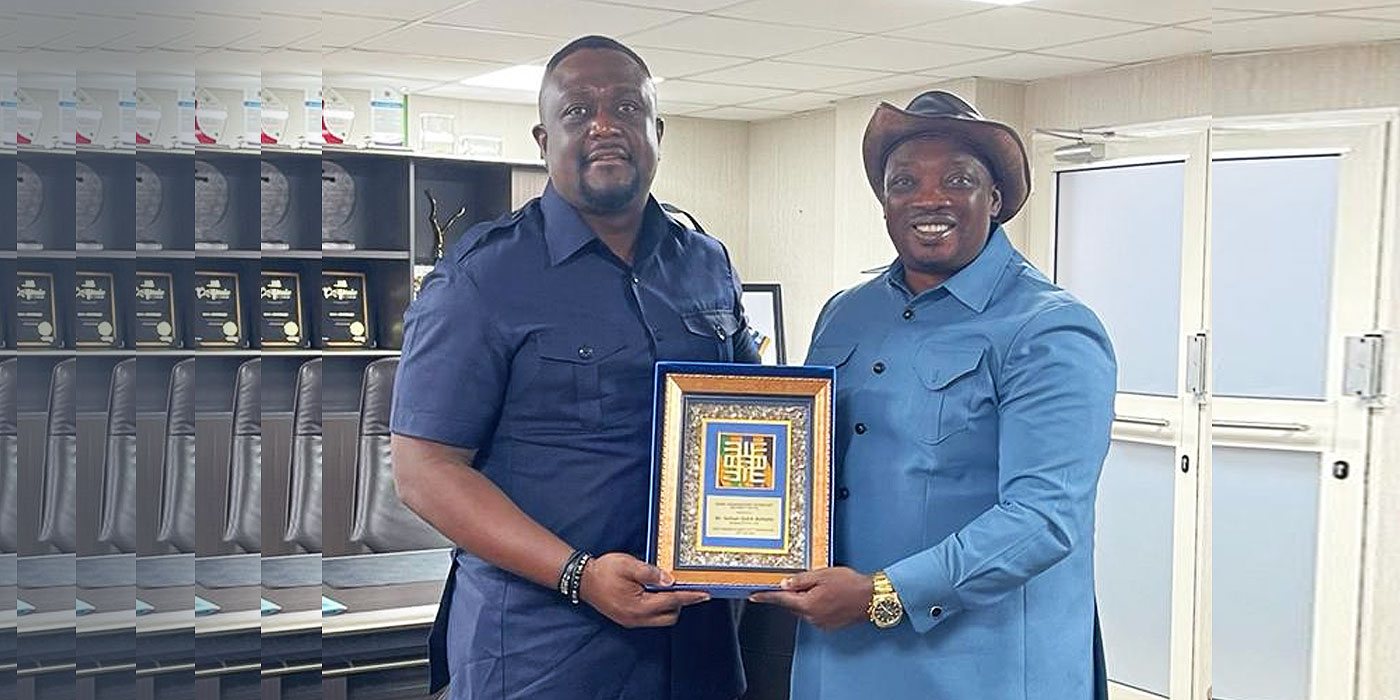 A delegation from GCTU, led by the Vice-Chancellor, Prof. Emmanuel Ohene Afoakwa, has paid a courtesy call on the Managing Director of the Electricity Company of Ghana (ECG), Mr. Samuel Dubik Mahama. 
The visit, which took place on Wednesday, August 9th aimed to express gratitude for Mr. Mahama's participation as the Special Guest of Honour at the university's 31st congregation, where 1,200 students graduated with degrees and diplomas. 
During the visit, Prof. Afoakwa extended his appreciation to Mr. Mahama for gracing the occasion despite his demanding schedule and presented him with a citation (shadow box) as a token of appreciation on behalf of GCTU. 
Capitalizing on the visit, Prof. Afoakwa discussed the potential for collaboration between GCTU and ECG. He emphasized the alignment between GCTU's Faculty of Electricals and Electronics Engineering and ECG's field of expertise, both centring around electrical work. 
"We believe that a collaboration between our institutions would be mutually beneficial. Our Department of Electricals and Electronics Engineering could collaborate with ECG in terms of training and practical attachment for students while also contributing to advancing ECG's operations," Prof. Afoakwa highlighted. 
Moreover, Prof. Afoakwa suggested the possibility of ECG furnishing the engineering lab at GCTU and naming it in their honour. He also introduced the idea of tailor-made programmes organized by the university's Centre for Professional Development for ECG staff, enabling them to enhance their skills and knowledge. 
On his part, Mr. Samuel Dubik Mahama expressed interest in the collaborative potential but emphasized the need for a formal proposal to guide the process. 
"We are excited about the prospect of collaboration with GCTU. However, we request that a comprehensive proposal be presented, which can be considered in our next year's budget," stated Mr. Mahama.