Invitation to 30th Matriculation Ceremony – January 2023 Intake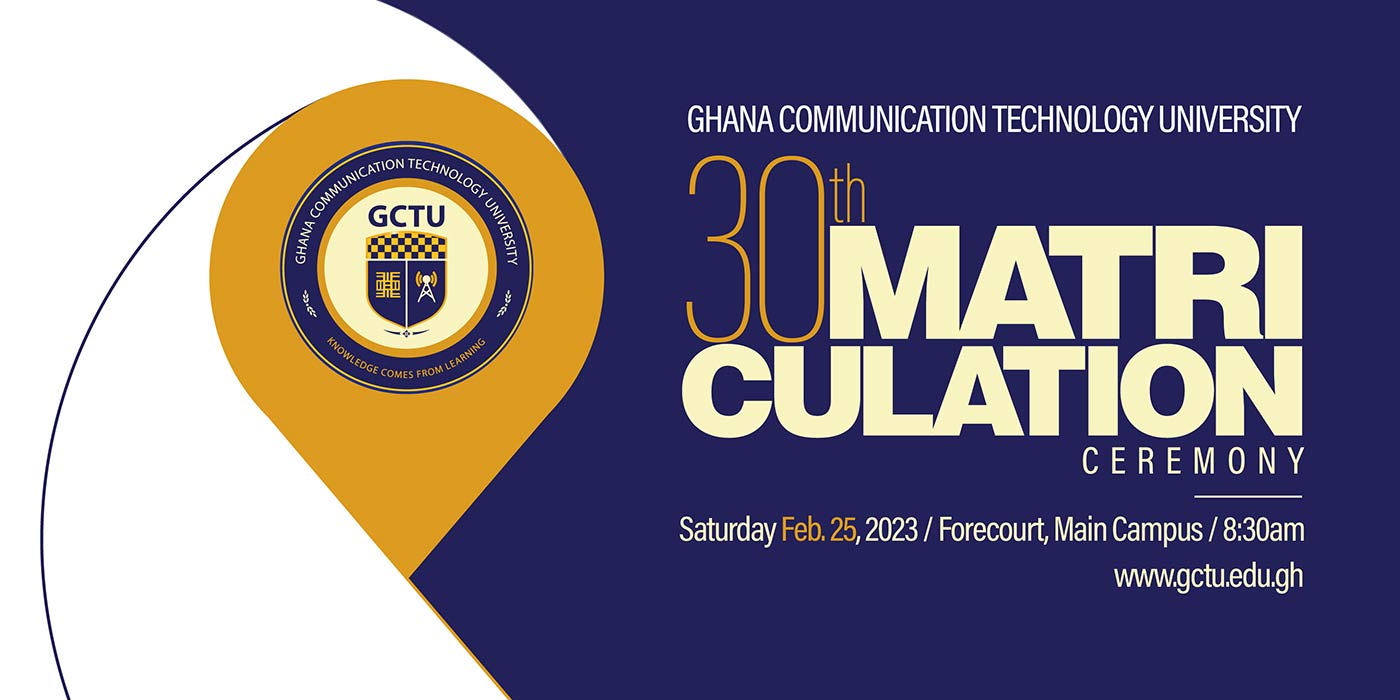 We are pleased to invite the University Community to GCTU's 30th Matriculation Ceremony.
The ceremony will take place as follows:
Date: Saturday, February 25, 2023
Venue: The Forecourt, Tesano Campus
Time: 8:30 am
Please join us for an orientation for the event on friday, 24th February 2023 at C1.
All matriculants are also kindly reminded to dress formally for the programme.
You are kindly invited to witness the swearing-in of new students admitted to pursue various undergraduate programmes at the University for the 2023 January intake.
We look forward to sharing this special occasion with you.
Thank you.