Invitation To 22nd Prestigious Lecture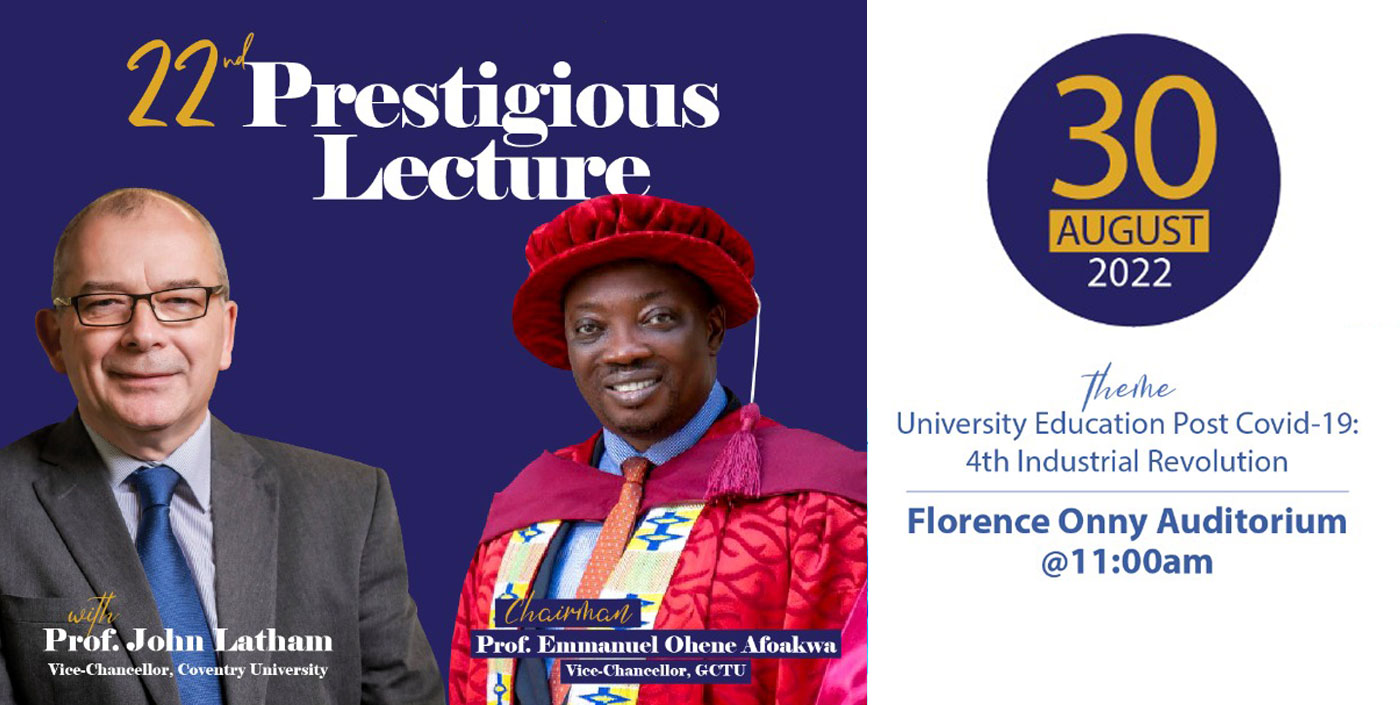 The School of Graduate Studies and Research, in collaboration with Coventry University, proudly presents GCTU'S 22nd Prestigious lecture.
The Prestigious Lectures are delivered by seasoned professionals and business leaders who share their experiences with the University Community and provide practical insights into different fields of study and current trends in industry.
We invite you to come and listen to our esteemed speaker, Prof. John Latham, Vice-Chancellor, Coventry University as follows:
Date:       Tuesday, August 30th , 2022
Venue:     Florence Onny Auditorium, Graduate School Block, Tesano Campus
Time:        11:00am
Topic:        "University Education Post COVID-19: 4th Industrial Revolution Perspectives"
We look forward to seeing you there as we experience a masterclass from Prof. Latham!