Faculty Of Engineering Commemorates World Engineering Day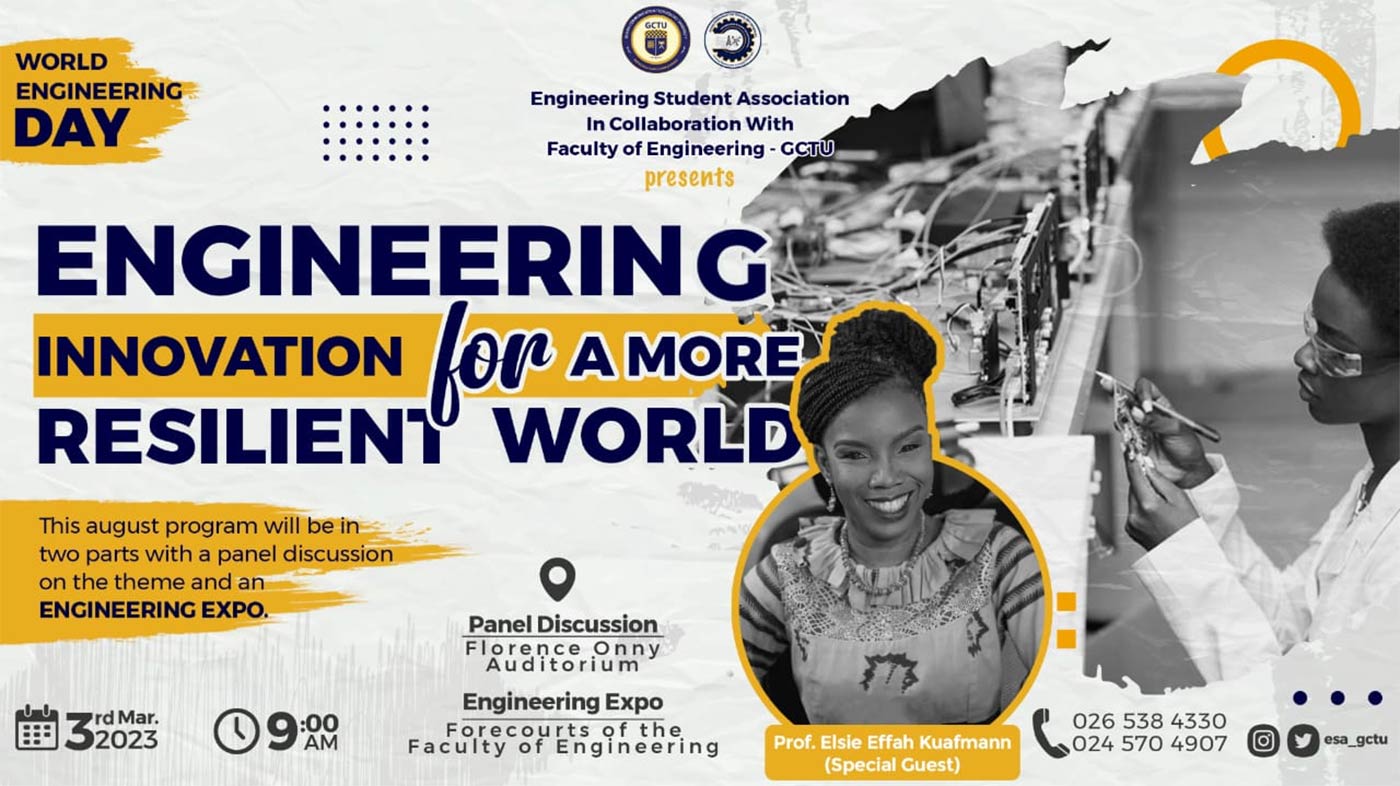 We wish to bring to the attention of the University Community, the celebration of this year's World Engineering Day which falls on 4th March 2023.
In commemoration of the day which is under the theme: 'Engineering Innovation for a more Resilient World', the Faculty of Engineering at GCTU is collaborating with the GCTU Student Representative Council (SRC), the Engineering Students Association, and the Signals Unit of the Ghana Armed Forces, to celebrate the day as follows:
Date: 3rd March 2023
1st Session: Florence Onny Hall at 9:00am to 12:00noon
Activity: Lecture by renowned panelists from the Engineering sector
2nd Session: Forecourt of Engineering Faculty after the Lecture
Activity: Exhibition of various inventions by students
Prof. Elsie Kaufmann is the Special Guest.
The University Community is invited to attend the programme and support our Engineering Faculty in this novel programme. It is also an opportunity to experience first-hand, what our students have achieved in the area of engineering innovation.
We count on your usual cooperation.
Attached is the detailed programme outline for your attention.
Thank you.