Exit Seminar For Final Year Students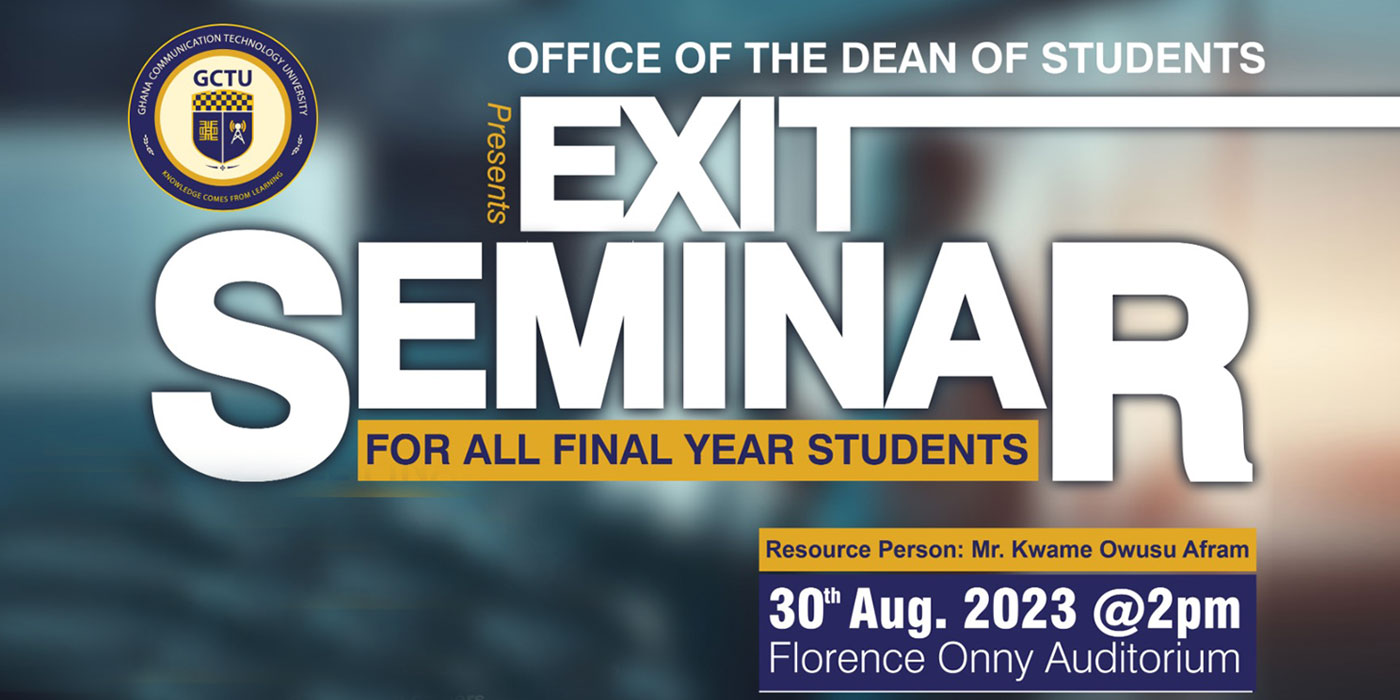 We are excited to inform all students and staff that the Office of the Dean of Students is hosting the annual Exit Seminar, specially designed for our final year students. This seminar is a vital opportunity for students to gain valuable insights and knowledge as they prepare to embark on their journey from academia to the professional world. 
Event Details:
Date: Today Wednesday, 30th August 2023
Venue: Florence Onny Auditorium
Time: 2:00pm 
The Exit Seminar is aimed at equipping our final year students with essential skills and information to facilitate a smooth transition from school to the workforce.
The seminar will cover a range of significant topics that will empower students to excel in their future endeavours. These include: 
Interview and Job Searching Skills. 

Transition from School to Work. 

Post Graduate Education and Career Pathways. 

Adding Value to Chosen Careers. 

Professional Development and Entrepreneurial Skills. 
We extend a warm invitation to all final year students to actively participate in this enriching seminar. Faculty and staff members are also encouraged to attend and support our students as they embark on this significant phase of their lives.