A Review of the GCTU-SRC Constitution by the 2019/2020 SRC Administration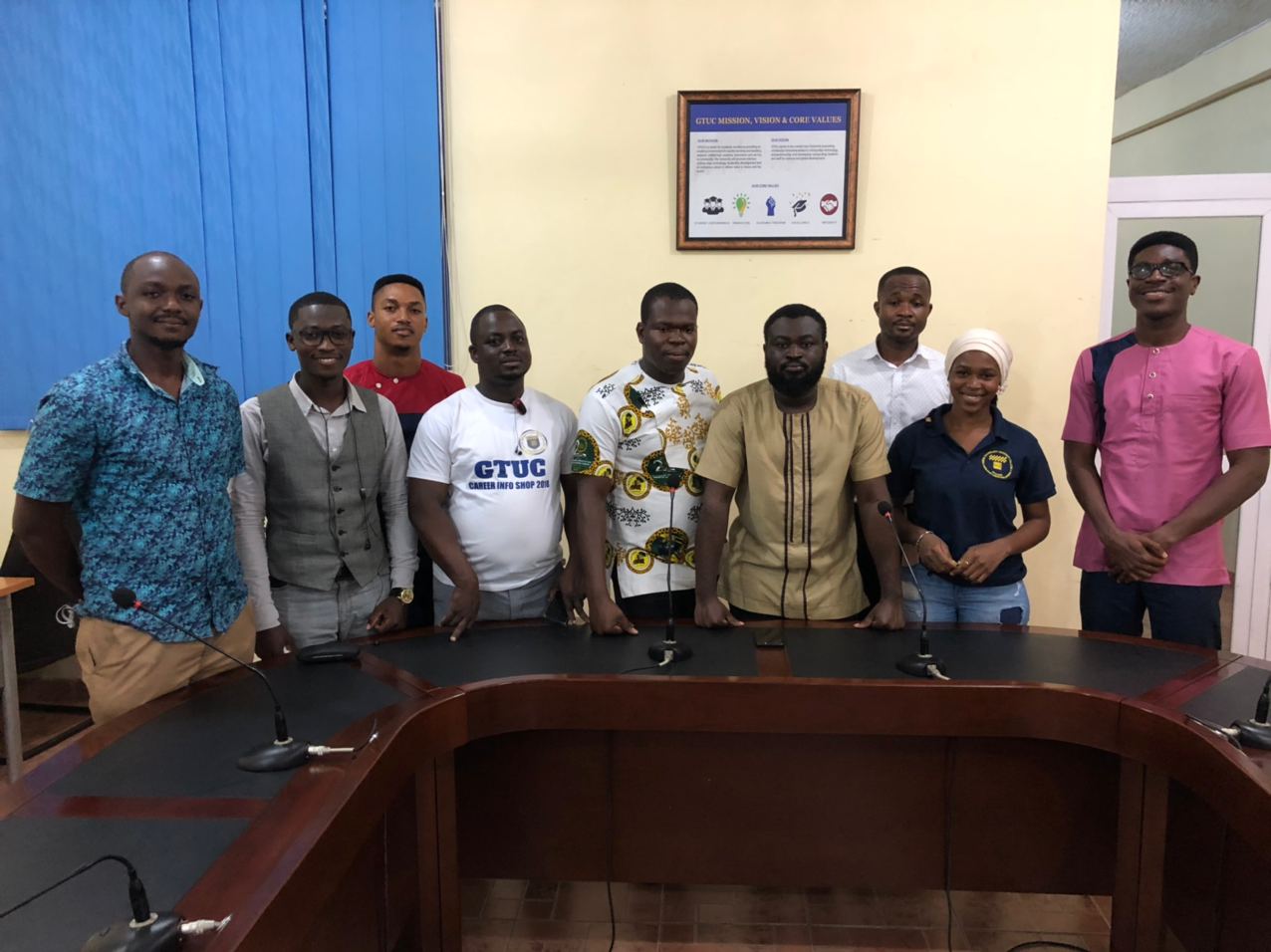 In July 2020 , a committee was set up with the approval of the General Assembly of the SRC under the Pamela Aboagyewa Mantey led administration, purposely for the review and amendment of the SRC constitution to meet the demands of students. Complaints and opinions of students were gathered online through google forms which was circulated by the SRC Public Relations Officer, Clinton Kwadwo Kwei Ofosu prior to the Review and Amendment Committee Sitting. "This very constitution would be very essential to the running of the next administration as the school has become a full fledge public University" as remarked by Frank lovejoy Ayi, the chairman of the committee.
The committee comprised major stakeholders who were involved in operationalizing of the SRC Constitution.
The committee comprised the students and other relevant stakeholders as coopted members:
Ghana Communication Technology University
1. Frank Lovejoy Ayi -SRC Vice President – CHAIRMAN (Main Campus)
2. Kojo Appiah Dapaa -Deputy Speaker (G.A) – SECRETARY (Main Campus)
3. Constance K. Agbedienu -Former SRC Secretary (Ho-Campus) (Assembly Member, Avenui Electoral Area)
4. Simeon Seidu -SRC President (Takoradi-Campus)
5. Enoch Nii Armah Attoh -General Assembly Member (Main Campus)
David Frimpong- SRC President (Kumasi-Campus)
7. Rahmatu Musah-Deputy Judicial Council Chair (Main Campus)
8. Prosper Naa Wereh-Former SRC President (Main Campus)
9. Philip Afedzi Judicia Council Chairperson (Main Campus)CO-OPTED MEMBERS
1. Emmanuel Kwadwo Owusu Twum- Former SRC President (Main-Campus)
2. Ernest Agyei Ampofo- Academic Chairperson (Main Campus)
3. Selase Kofi Agbai- Former G.A Speaker (Main Campus)
4. Randolf Buabeng- Greater Accra Regional SRC Executive
5. Clinton Kwadwo Kwei ofosu (SRC PRO -Main Campus)