GCTU Unveils new 400 KVA Generator set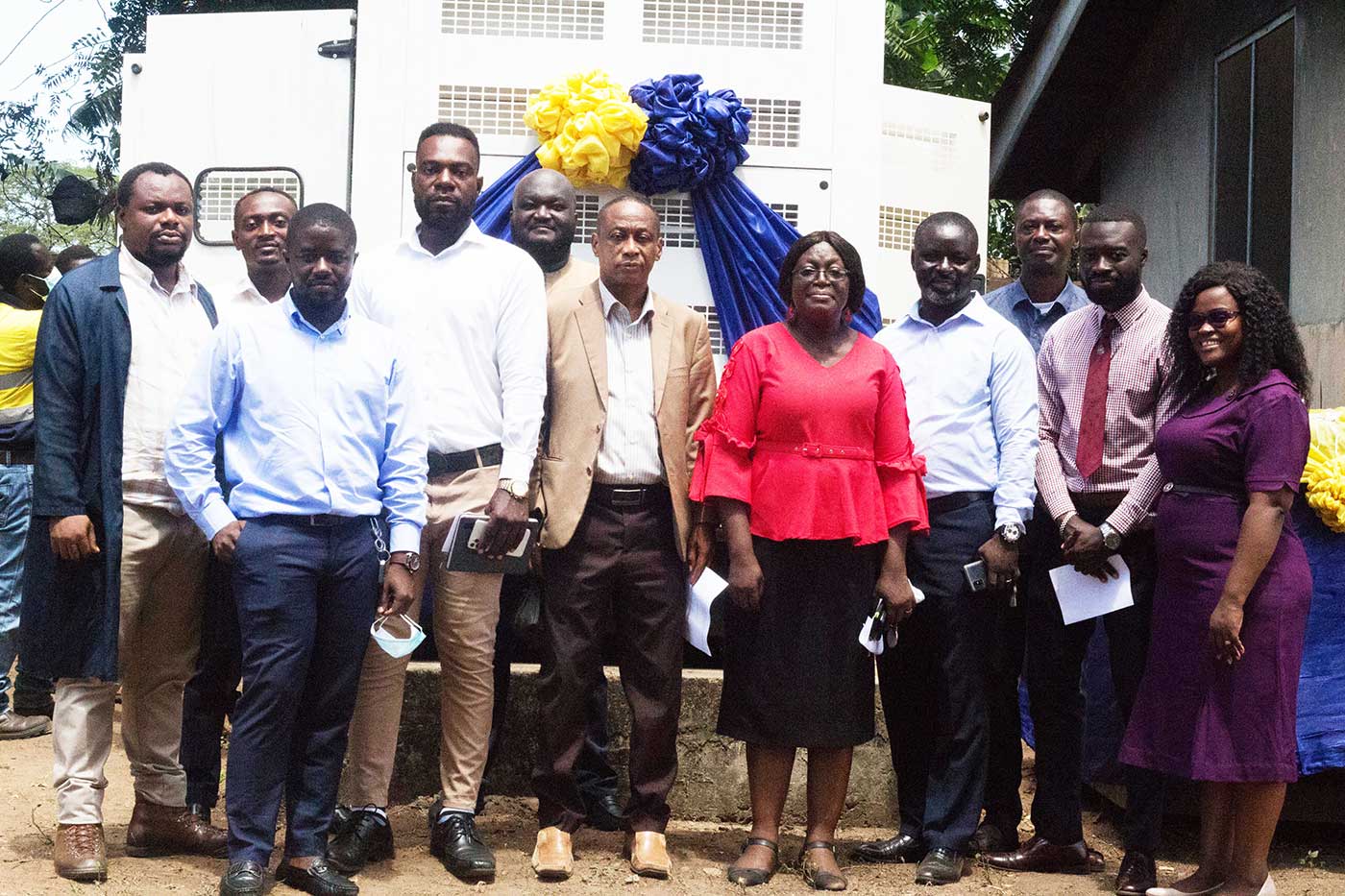 Tuesday, 11th May, 2021, marked the official unveiling of the University's new 400 KVA generator which will be used to power the entire electrical system during any impending power outage. The generator project, which has been financed by GETFUND and supplied by Delta Equipment Ltd, was started in late 2019 as part of an increased focus on infrastructural development aimed at increasing the operating efficiency of the University.
The success of this project could not have been achieved without the consistent efforts of the Property and Procurement Units, as well as the dedicated support of the University's Management team, led by the Vice-Chancellor, Prof. Emmanuel Ohene Afoakwa.
As a University community, we are grateful for the collaborative efforts of those involved in making this a reality and we are confident that this will herald the continued progress of even more infrastructural development for the University.