360 Sanitizers donated by Faculty members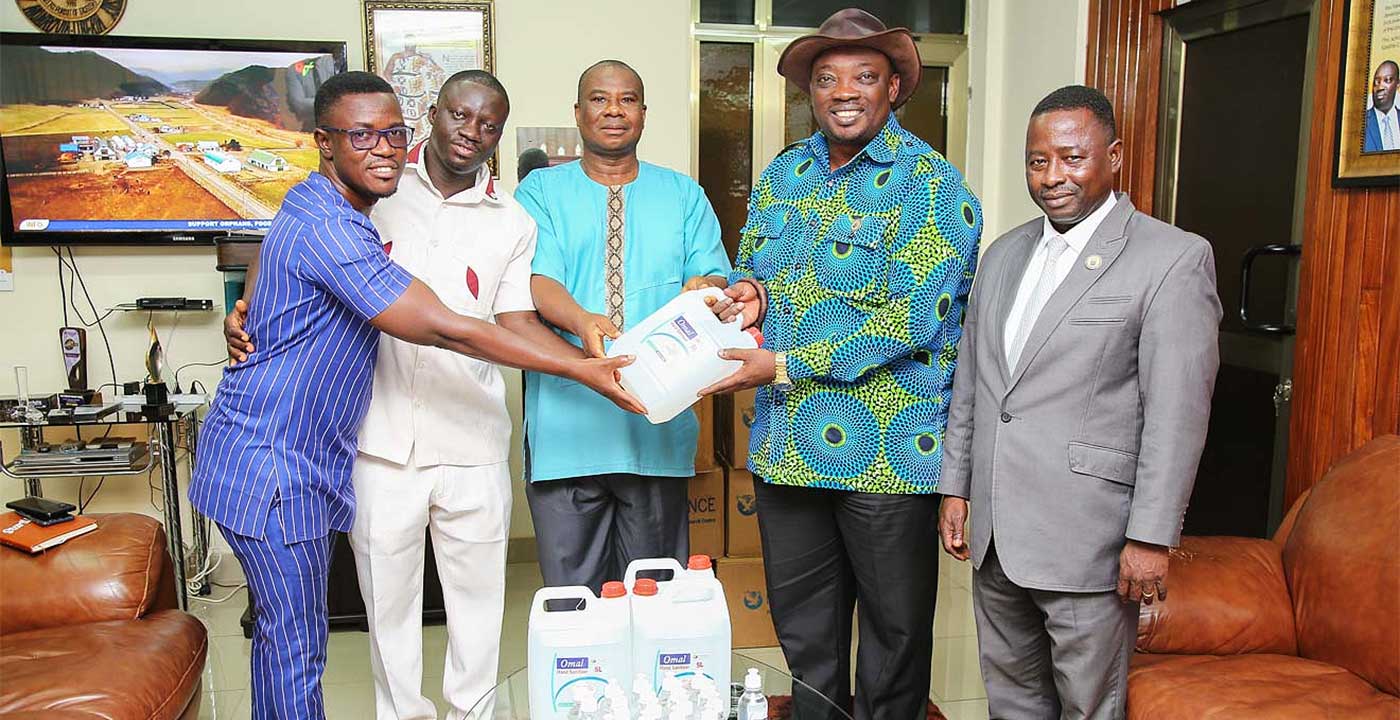 As the start of the second semester of the 2021/2022 Academic year draws nearer, the University continues to affirm its staunch commitment towards the creation of a student-centered environment. Bearing in mind that during the coming semester, there will be an increased focus on face-to-face teaching and learning, three members of faculty have made a timely donation of a significant number of sanitizers which will be used to help promote the health and safety of our students across the various campuses.
On Tuesday, 9th August 2022, a total of 360 sanitizers were donated and presented by Prof. George Oppong Ampong, the Dean of the GCTU Business School, Dr. Michael Owusu-Akomeah, the Dean of Student Affairs, and Dr. Emmanuel Atta Kumah, the Head of the Accounting, Banking and Finance Department.
During the presentation, which was made to the Vice-Chancellor, Prof. Emmanuel Ohene Afoakwa, the Dean of the Business School, Prof. Ampong, spoke of the rationale for the donation, saying, "This donation is made bearing in mind that there will be more students on campus as we will have more face-to-face lectures and it is important that our students' health and safety is considered".
Dr. Owusu-Akomeah, the Dean of Student Affairs, and a member of faculty at the GCTU Business School, also alluded to the importance of supporting the University in any way possible, stating, "We have made this donation to support the school during hard times, and we believe that the sanitizers can be used by the University for some time to help reduce cost for the institution"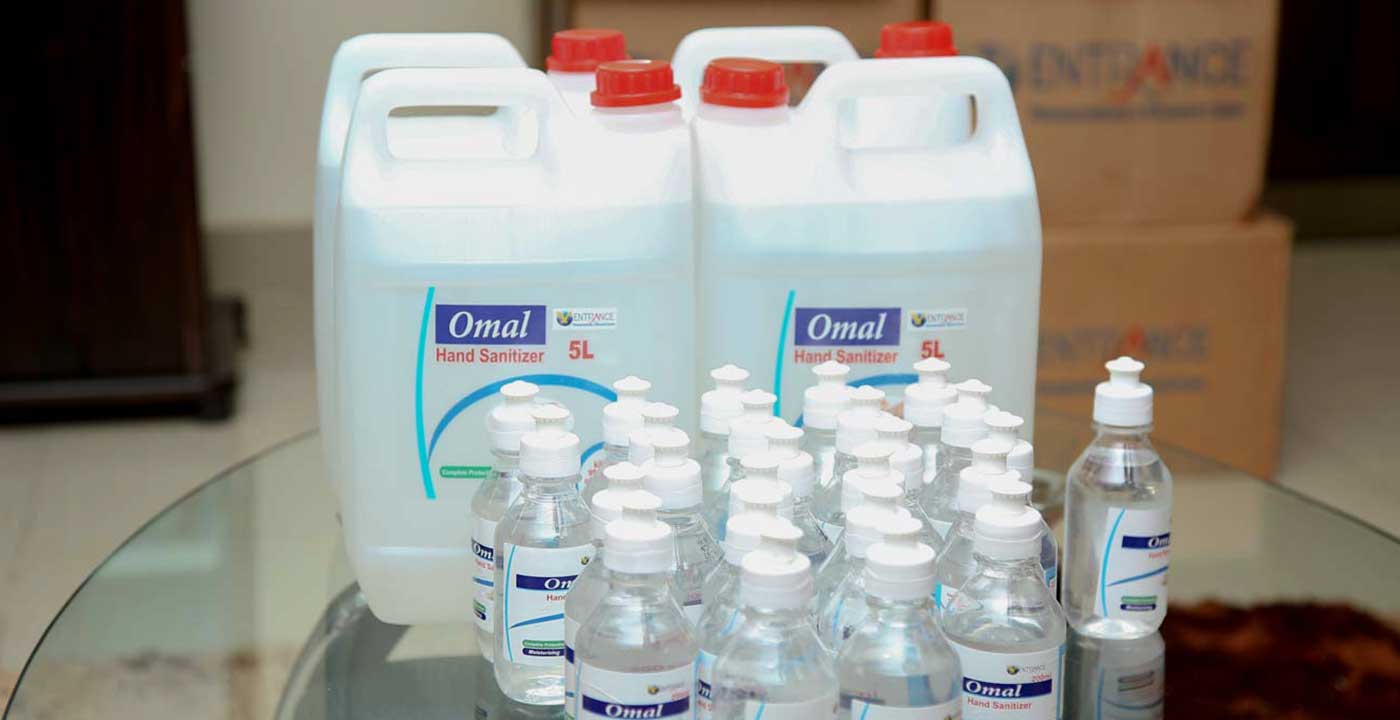 Dr. Atta Kumah added that the 360 sanitizers comprised a total of 40 gallons, which would serve the University well over the coming semester.
The Vice-Chancellor, who received the donation on behalf of the University, spoke in glowing terms about what he described as an "impressive and kind gesture which is very welcome and highly appreciated". He referenced the fact that the University is on its own in terms of catering to its infrastructural, logistical, and general resource needs and such donations go a long way towards aiding the management of the institution. Prof. Afoakwa concluded by encouraging other members of staff and faculty to follow suit and identify areas where they could also provide similar support to the institution.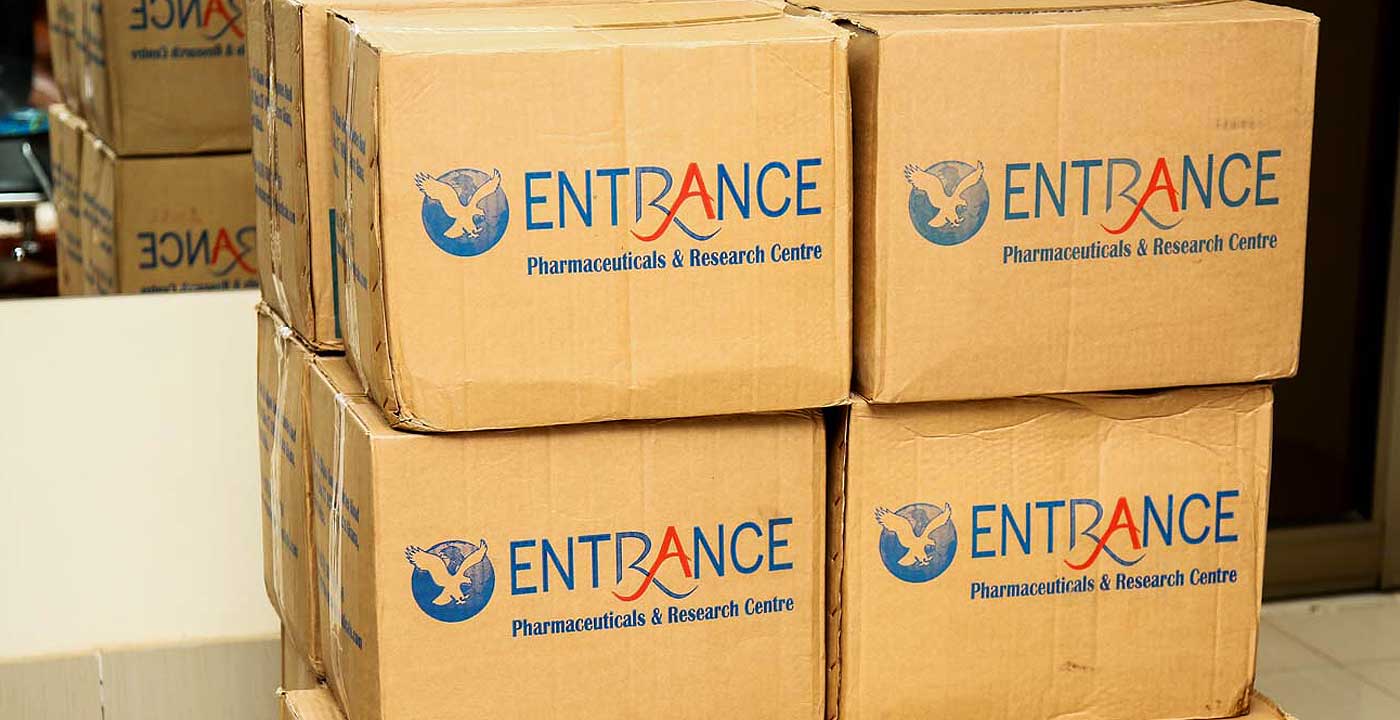 On behalf of the University Community, we also communicate our gratitude for this magnanimous gesture; the kindness shown and initiative taken by the donors is sincerely appreciated, and we echo the Vice-Chancellor's sentiments in encouraging others to support the University in whatever way they can.