GCTU holds Maiden International Education Fair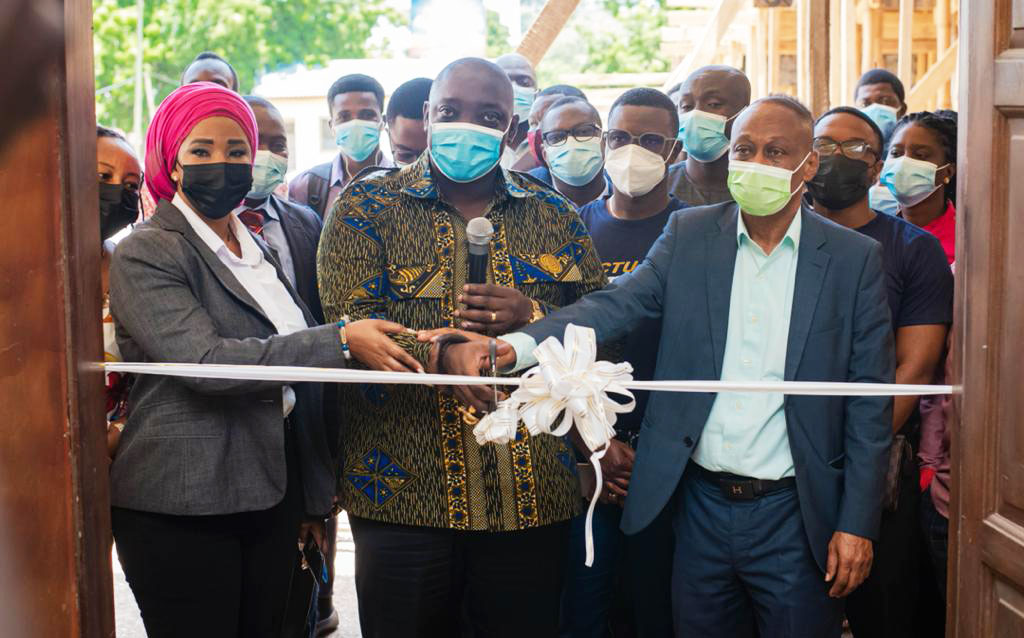 History was once again made at GCTU as we witnessed the institution's very first International Education Fair which was held from Wednesday, 8th September to Friday, 10th September 2021. The program brought together representatives from the British Council, Germany's DAAD, and Campus France, providing them with a unique platform to offer insights into the educational opportunities that are available in their respective host countries.
The Fair was organized by the International Affairs Office of the University Relations Directorate and was conceptualized with a view to capitalize on the growing trend of globalized education by highlighting the various modes of entry, programmes / academic and professional benefits that exist beyond our shores. The opening ceremony for the event was held at the Florence Onny Auditorium and was well attended by staff, faculty, and students. It served as a launchpad for what proved to be a truly successful event.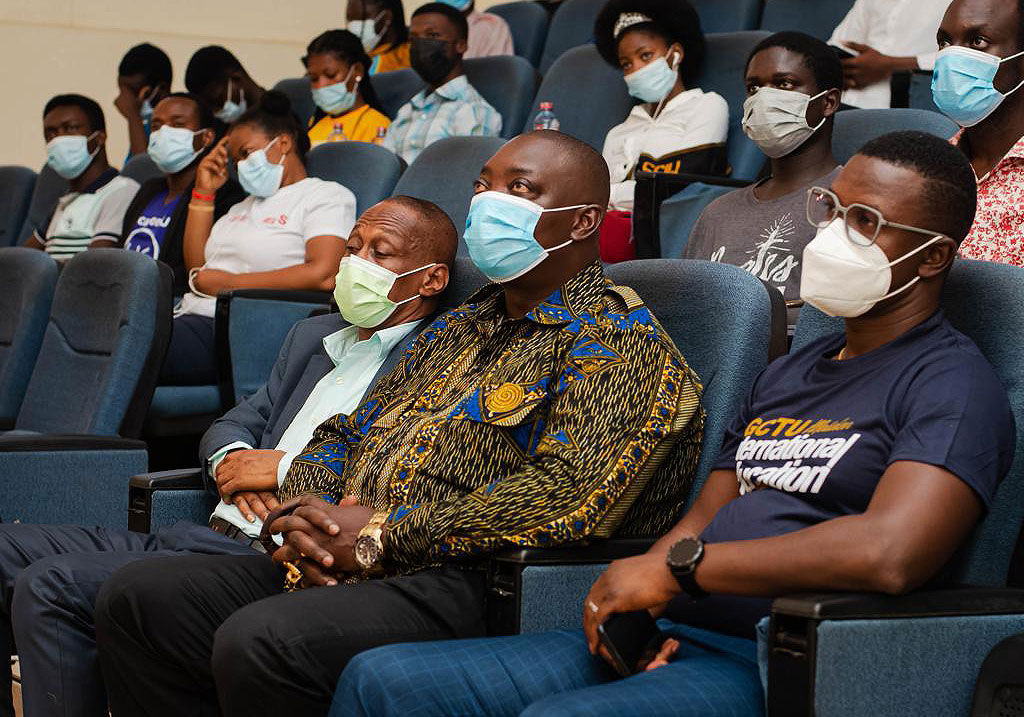 In attendance, to grace the occasion was the VC, Prof. Emmanuel Ohene Afoakwa, The Registrar, Nii Adotei Abrahams, and the Dean of Students Dr. Michael Nana Owusu Akomea. In his official welcome address, the Registrar, Mr. Nii Adotei Abrahams, spoke in glowing terms of the fair's conceptualization, highlighting his excitement at the potential opportunities that would be availed over the course of the fair. He emphasized the importance of taking advantage of such an initiative and credited the University Relations Directorate and specifically, the International Affairs office for the commendable effort in putting together such a well-organized programme.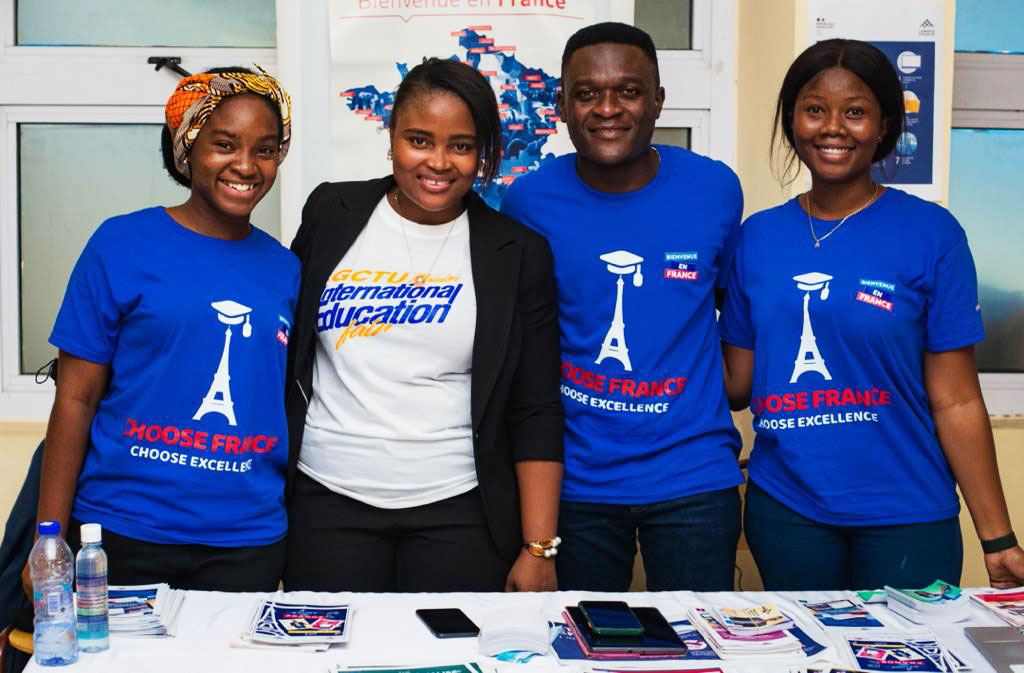 The Vice-Chancellor, Prof. Emmanuel Ohene Afoakwa officially opened the event, and stressed the significance of international education, alluding to the fact that already, the University had become a point of reference for Transnational Education, with a host of established and burgeoning partnerships with institutions in the United Kingdom, India, France, the United States, and Belgium among others. He alluded to the fact that the International Education fair aligned well with the University's mandate to provide an enhanced student experience and fell in line with his vision of establishing GCTU at the forefront of world-class ICT-oriented education.
Over the course of the fair, the three partner countries from France, United Kingdom, and Germany gave insightful presentations into Masters, Doctoral, PhD, and professional short course opportunities that are currently on offer. They furnished participants with valuable resources and information regarding access to these opportunities. The event was also characterized by interactive one-on-one sessions where participants were given the opportunity to interact directly with resource persons from various countries.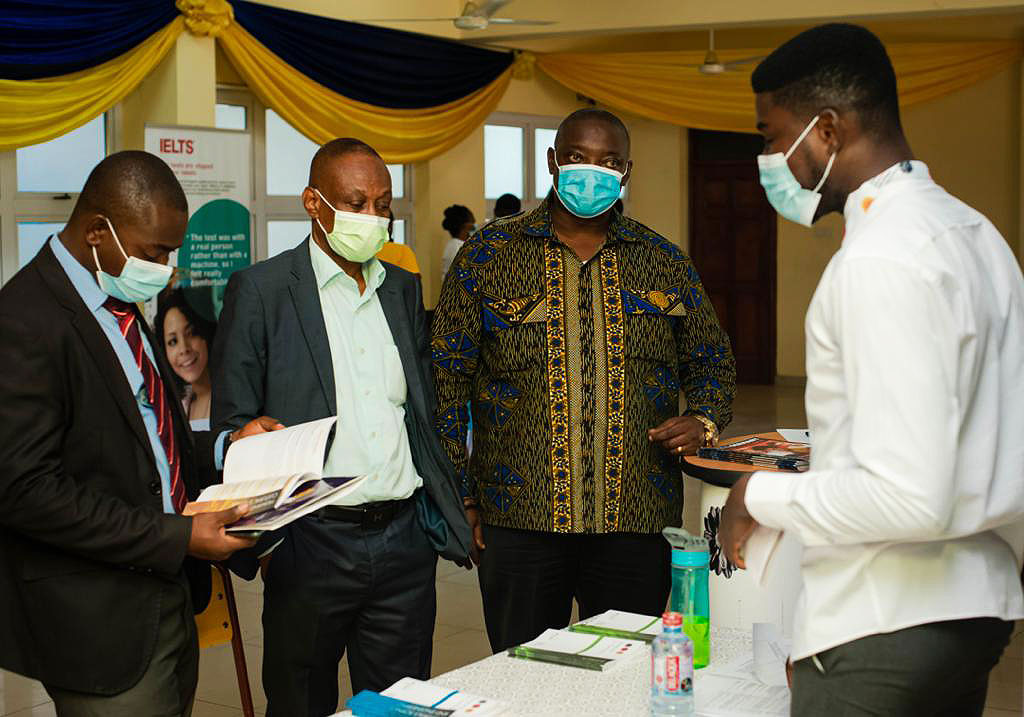 Overall, the fair was very well patronized and highly successful, with many attendees communicating their pleasure at being presented with so many unique and exclusive opportunities to further their education abroad. We certainly look forward to even bigger and better renditions of the fair in the future and we thank the entire University community for their support in ensuring that this Maiden event was such a resounding success.