GCTU Team "Methane" Triumphs in Gas Challenge Preliminary Round!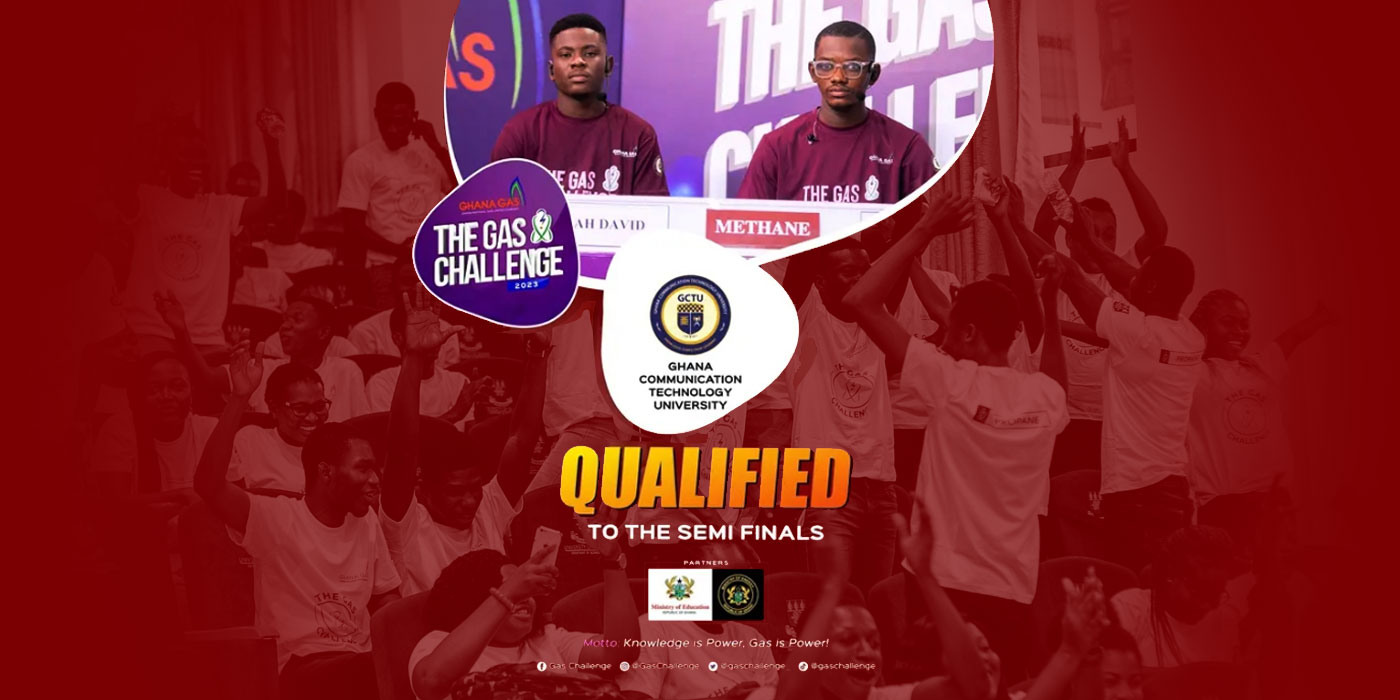 We are thrilled to announce a moment of great pride as the GCTU team of competitors, competing under the name "Methane," emerged victorious in the preliminary round of the Ghana Gas Challenge held on Thursday, 16th November 2023. Their outstanding performance has earned them a well-deserved spot in the semifinal stage of the competition.
The Methane team showcased their exceptional skills and determination, securing the top position in their group with an impressive record of 66 points. This remarkable achievement marks the highest score among all the preliminary stages, reflecting the team's dedication and expertise.
The journey continues as our GCTU team advances to the semifinal stage scheduled for 22nd November 2023. In this phase, they will compete alongside five other universities, including KNUST, Ho Technical University, and the University of Energy and Natural Resources. The competition promises to be fierce, but with the sterling performance displayed by our Methane team, there is a strong belief that the ultimate prize is within reach this year.
The Ghana Gas Challenge, an annual competition instituted by the Ghana Gas Company for tertiary institutions in Ghana, has always been a platform for showcasing talent and innovation. This year is no exception, and the GCTU team is determined to make a mark and secure victory.
Join us in extending heartfelt congratulations to the Methane team for raising the flag of GCTU high and making us all immensely proud. As they move forward in the competition, let us rally behind them with our unwavering support and prayers, confident that they will bring the victory home.
Together, let's celebrate this achievement and wish the GCTU Methane team the best of luck in the upcoming semifinal. We are confident that their passion, skill, and determination will continue to shine, making GCTU shine brighter on the national stage.
Congratulations once again to the Methane team!