Dr. Kester Quist-Aphetsi receives Millennium Excellence Award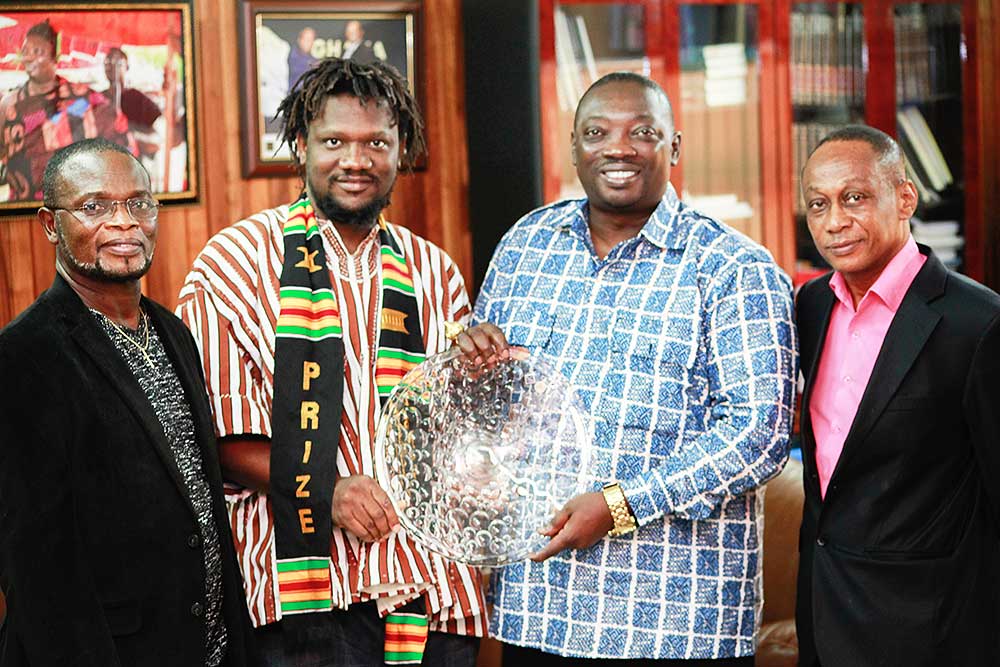 His Royal Majesty Otumfuo Osei Tutu II and Ambassador Ashim Morton have recognized Dr. Kester Quist-Aphetsi for his achievements by including him as a 2020 Laureate of the Millennium Excellence Awards. Dr. Quist-Aphetsi has been specifically recognized for his outstanding contributions to Technology and innovation, an achievement which has seen him receive the President's Outstanding Youth Prize for Excellence in Technology.
The award was primarily supported and sponsored by Gold Fields, one of the World's largest gold mining firms, headquartered in Johannesburg, South Africa. It has major significance for the University, not only for the fact that it will serve to further heighten our local and international profile, but crucially, the Laureates also have access to 2 million US dollars to support their future research work and projects.
Dr. Quist-Aphetsi is extremely humbled at the honor of receiving this prestigious award and has expressed his excitement at the prospect of being able to serve the country and the continent, following in the footsteps of previous distinguished Laureates such as Kofi Annan, Desmond Tutu, Mo Ibrahim and Wole Soyinka among others.
On behalf of Management and the entire University Community, we extend our sincere congratulations to Dr. Quist-Aphetsi for this remarkable achievement and we are confident that it will contribute to the future growth and development of the University.