Directorate Of Quality Assurance And Promotion Meets With SRC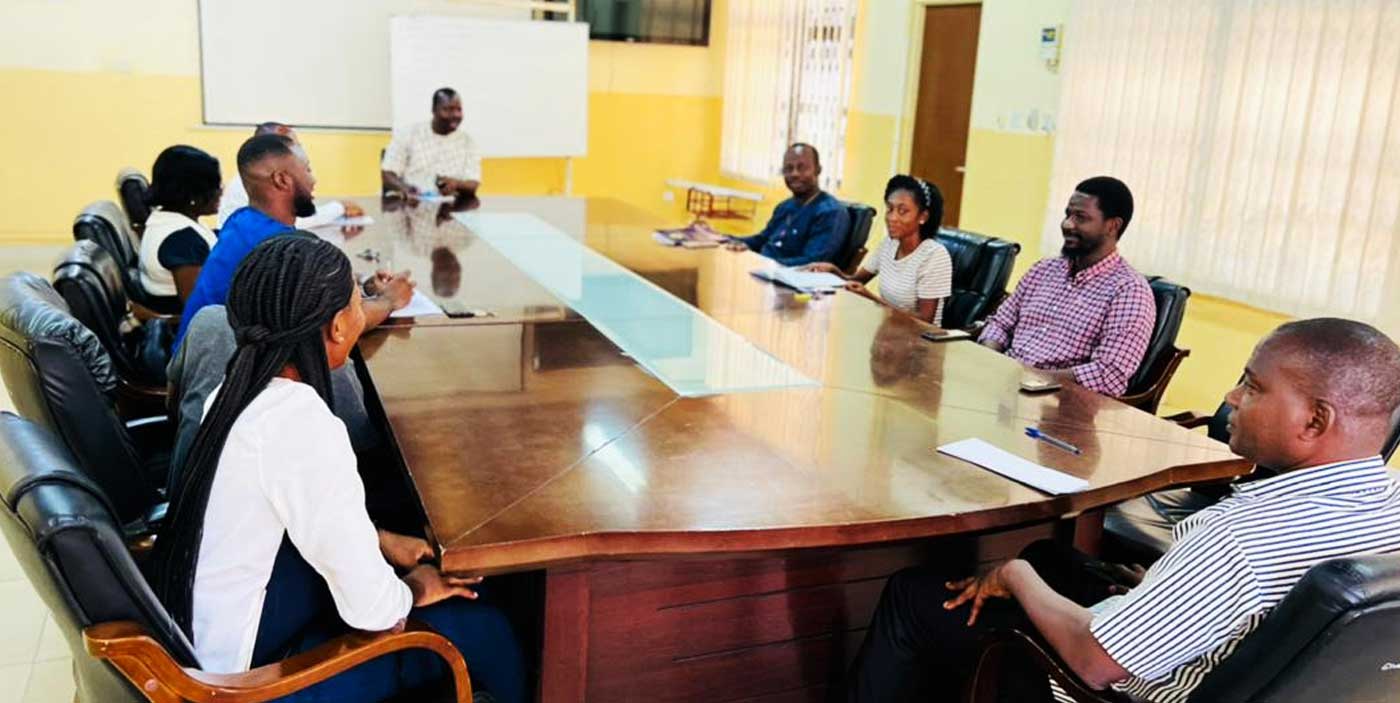 On Tuesday, July 19, 2022, the Directorate of Quality Assurance and Promotion (DQAP) in collaboration with the Office of the Dean of Students Affairs met with the Student Representative Council (SRC) at the President's Conference Room. The purpose of the meeting was to raise awareness of the Directorate's mandate. The meeting was also organized to find out how the three bodies could work towards enhancing effective teaching and learning as well as improving quality service delivery to students.
The Director, QAP, briefed the executives on the mandate of the Directorate. He further tasked the SRC to:
Encourage students to register for their courses on time to minimize complications encountered by lecturers during the submission of results.
Notify all course representatives to monitor and submit records of lecturer/student class attendance to their respective Faculty Officers.
Educate students about the significance of course and lecturer evaluation, as well as other planned surveys aimed at soliciting feedback from them for continuous improvement.
Earmark part of their dues for projects on campus that will benefit all students.
The SRC President on behalf of the executives and the entire student body expressed his gratitude for the opportunity granted them and pledged their support to collaborate with the Directorate towards the enhancement of students' learning experience.