GCTU Signs MOU with Developers in Vogue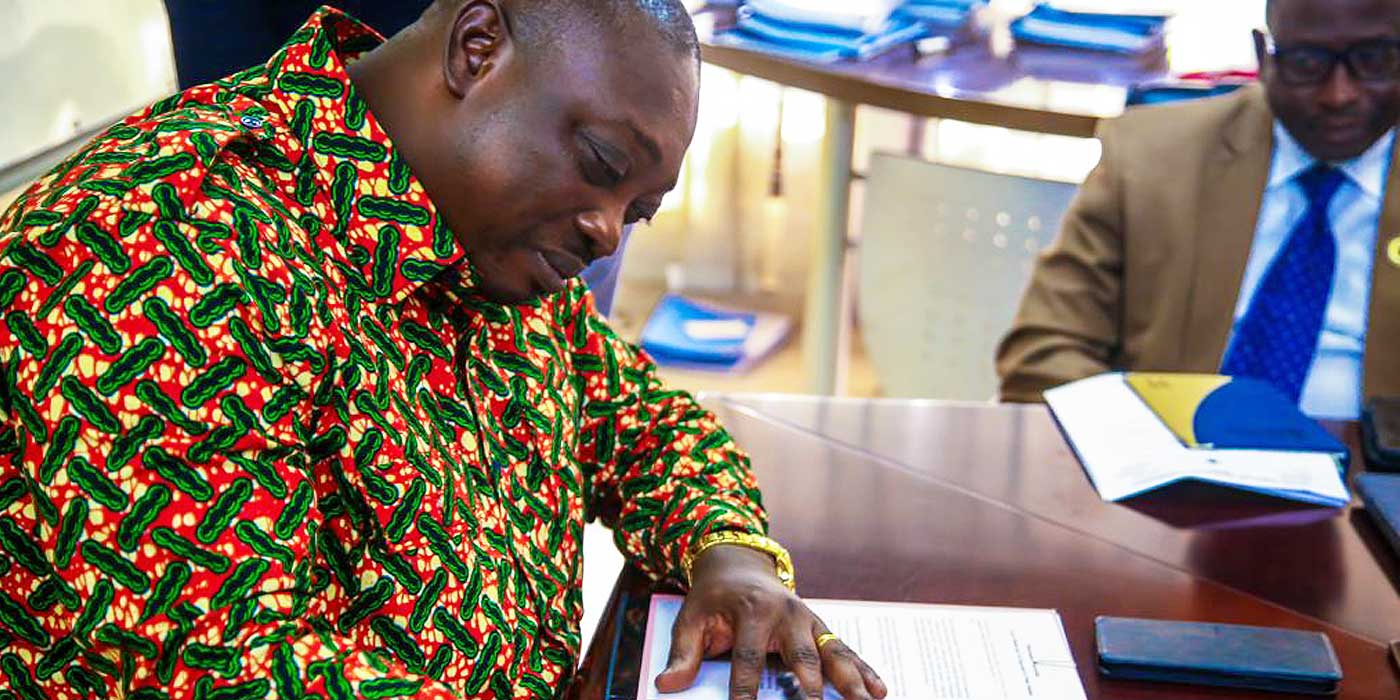 On Thursday, 2nd June 2022 GCTU signed an MOU with Developers in Vogue (DiV), a non-profit organization that according to their mandate, "creates a relevant community of amazing women who are passionate about using technology to revolutionize Africa and beyond". The organization, as their mandate reveals, has signed the agreement with the intent to align itself with the University's own core mandate of promoting cutting-edge technology, excellence in education, research, teaching, intellectual creativity and innovation by expanding technology opportunities for female students of the University.
After approaching the University through the Dean of Students, Dr. Michael Owusu-Akomeah, DiV engaged in a series of discussions with the University's Industrial Liaison Office to confirm the specific modalities of the agreement, which culminated in the drafting and subsequent signing of the MOU by the Vice-Chancellor and the representatives of DiV.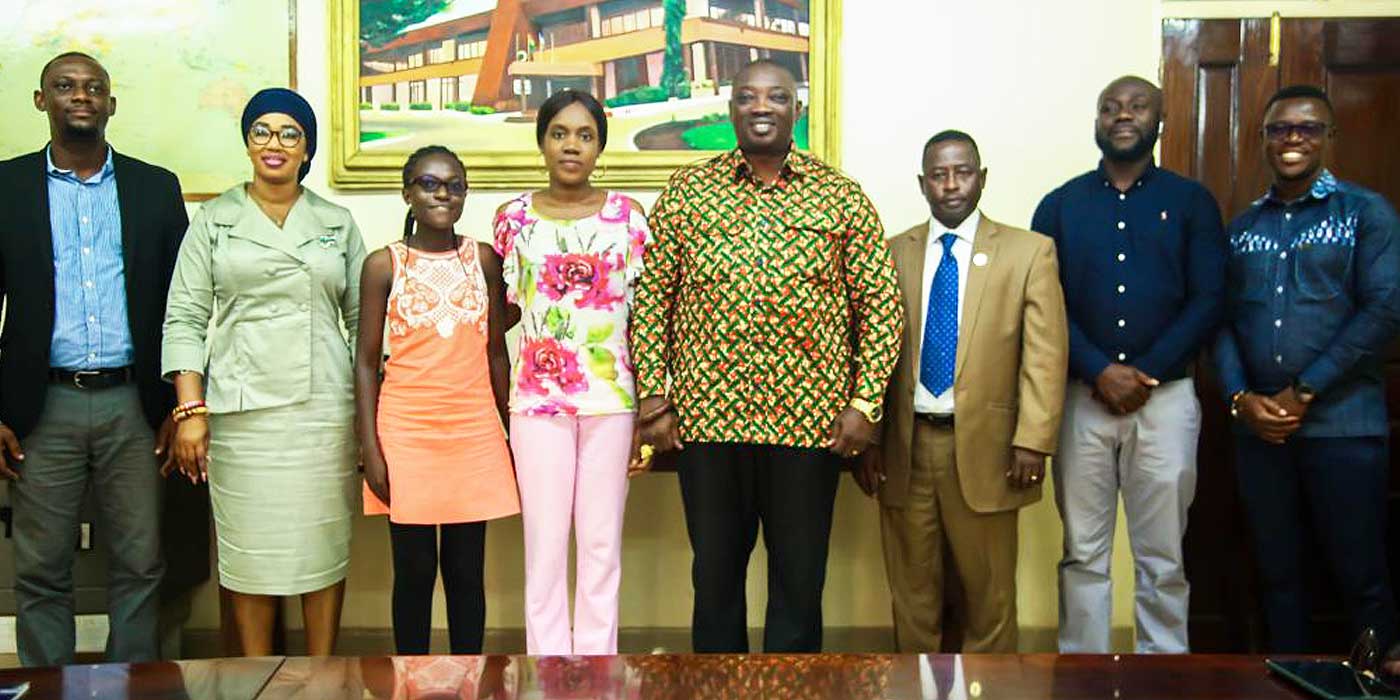 In addition to the Vice-Chancellor, Prof. Emmanuel Ohene Afoakwa, who chaired the signing, the programme was also attended by the Registrar, Mr. Emmanuel Baidoo, the Dean of Students, Dr. Michael Owusu-Akomeah, the Ag. Director of the University Relations Directorate, Dr. Nusrat-Jahan Abubakar, and the Head of the Industrial Liaison Unit, Mr. Ahmed Antwi-Boampong. After a brief welcome address from the Vice-Chancellor, Mr. Boampong provided an insight into the nature of the University's partnership with DiV. He referred to DiV's commitment to the training of women in ICT, and also registered his anticipation of a very fruitful partnership going forward. The Vice-Chancellor emphasized his satisfaction that the agreement had been concluded and alluded to the fact that he was "happy because training adds value and it is an important part of knowledge acquisition". Prof. Afoakwa then put pen to paper on the MOU, as he officially signed off on the partnership.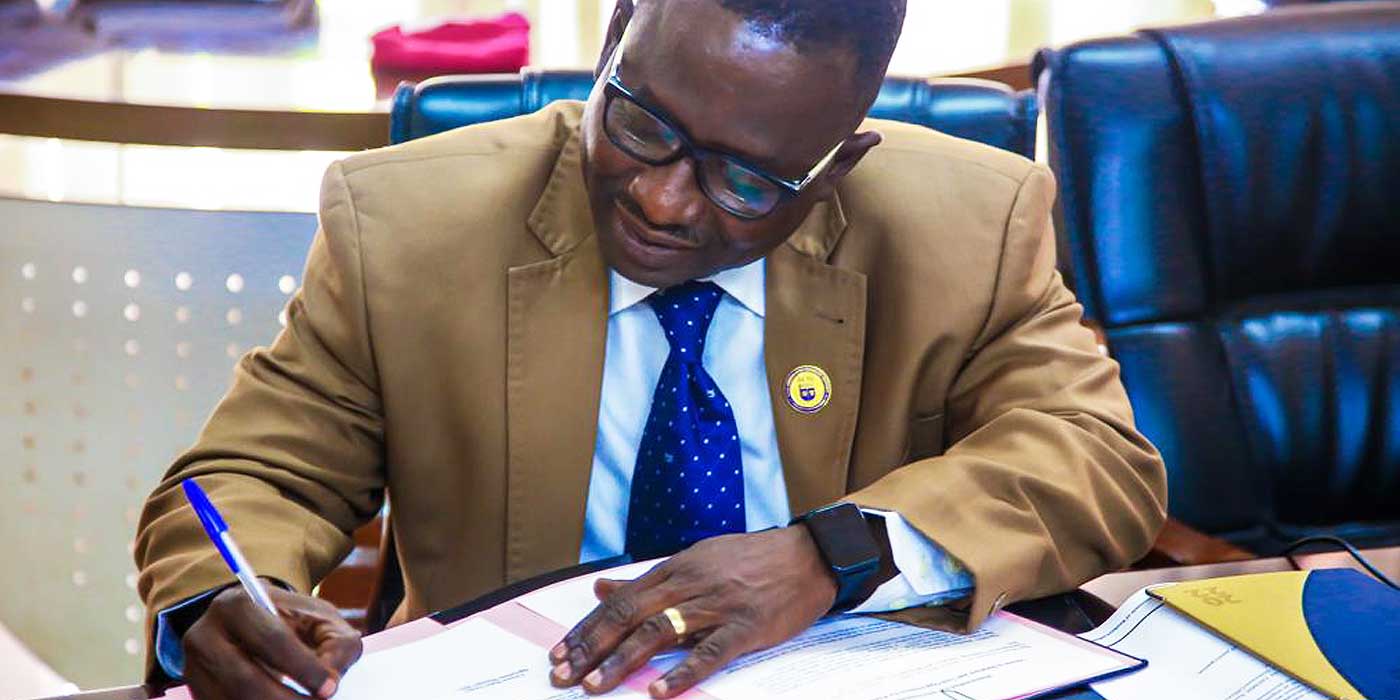 The DiV representatives, Nicole Elohu Odudu (Digital Engagement and Outreach Coordinator) and Victoria Mabel Sackey (Operations Manager), were also on hand to sign the agreement. They communicated their sincere gratitude for being granted the opportunity to partner with GCTU, and also reiterated their commitment to ensuring that the partnership would be a success. They informed the Vice-Chancellor that they intended to begin the training programme straightaway and they would hope to engage in similar initiatives in the near future.
We certainly share in the excitement of the Vice-Chancellor at what promises to be a very rewarding experience for those involved and on behalf of the University Community, we commend the collective efforts of Management, the Industrial Liaison Office, and the Dean of Students in bringing this wonderful initiative into fruition.