GCTU to begin Paving of Internal Access Roads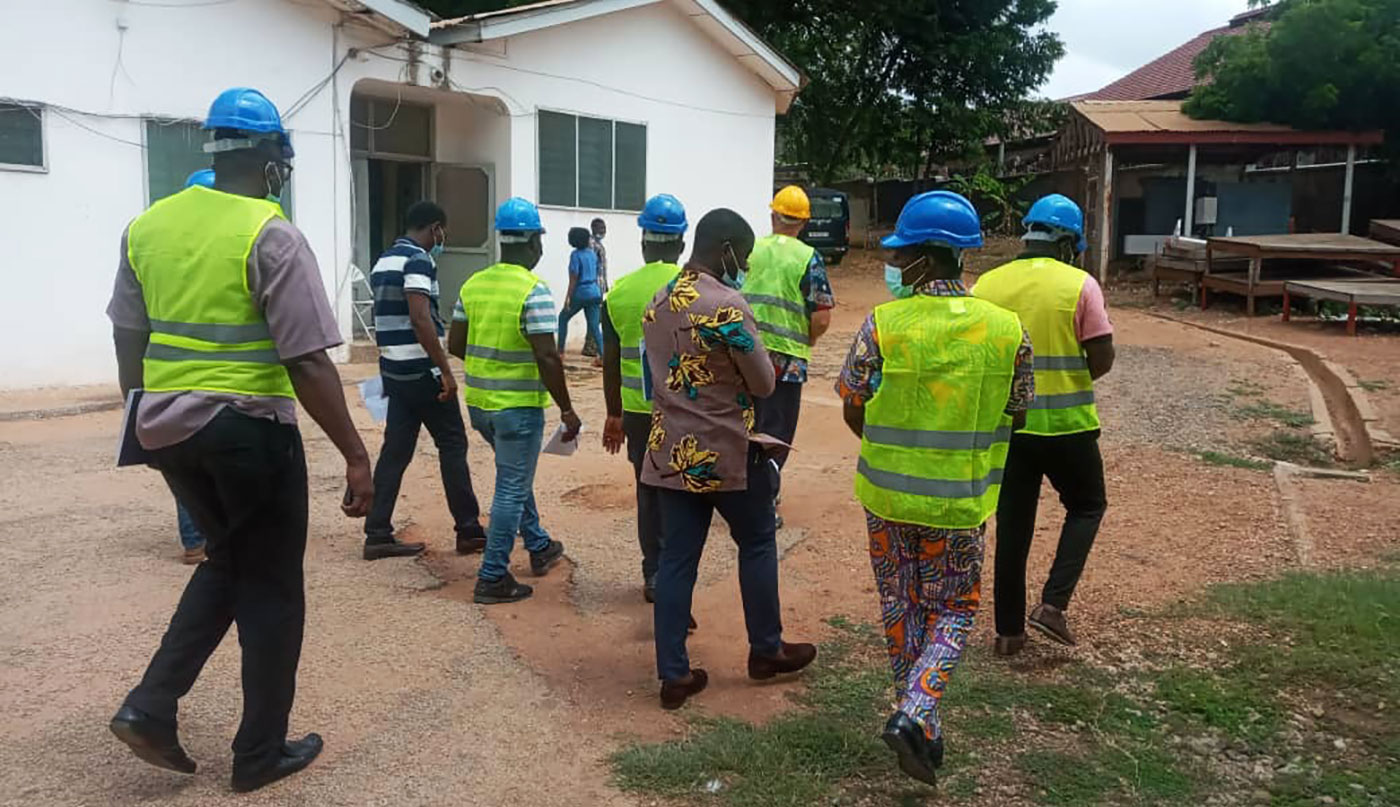 Tuesday, 15th June, 2021 marked the official start of the internal access road paving project, as GCTU Management met with the contractors, GR Construction Services Ltd, to put pen to paper on the formal contract between both parties.
The project, which will be completed over a 3-month period starting with immediate effect, involves the paving of all roads within the main campus premises, and will certainly go a long way towards enhancing the overall aesthetic appeal and general image of the University.
Following the signing of the contract, a team from GR Construction visited the campus on Friday, 18th June, 2021, to formally possess the site and complete their final checks before the imminent commencement of work.
Once again, through the realization of this project, Management has shown their focused commitment to the infrastructural development of the institution, and along with the Procurement and Property Units, they must be commended for their initiative, hard work, and dedication in making sure that the University continues to grow and transform itself into one of the foremost tertiary institutions in the country and throughout Africa at large