GCTU Signs Three MoU for Collaboration in Student Internship/Training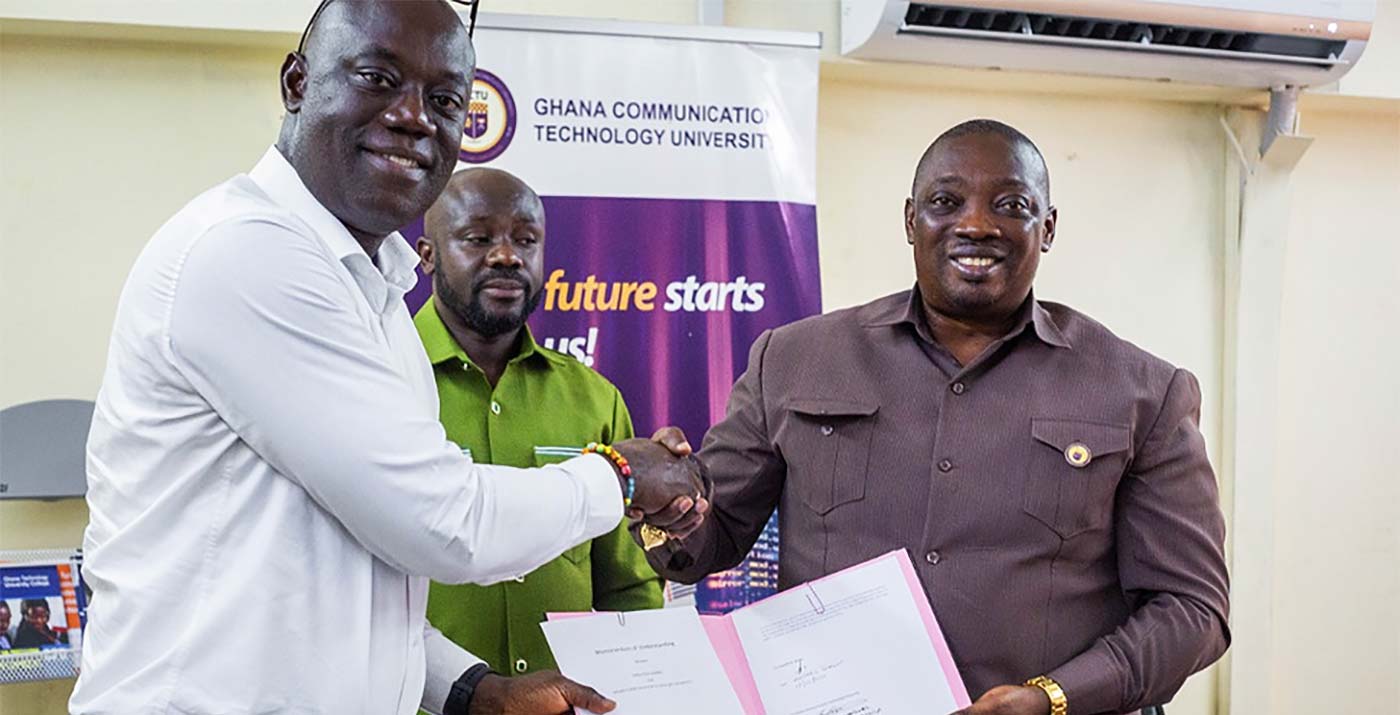 GCTU has signed three separate MOUs for collaboration with three institutions in the areas of skills training and internship for its students.
The MoUs were signed on Wednesday 7th September 2022.
The Industrial Liaison Office whose responsibility it is to source for opportunities from industry to engage students in such practical training programmes, was heavily involved with the negotiations for the MoUs.
Amalitech Ghana
AmaliTech Ghana was the first MoU to be signed. AmaliTech is an IT based company with an international presence located in Takoradi.
Before the signing of the MoU, the Head of the Industrial Liaison Office, Mr. Ahmed Antwi Boampong, gave an overview of the collaboration and the efforts that culminated in the drafting of the MoU. According to Mr. Boampong, AmaliTech was first sighted on the campus of Takoradi Technical University (TaTu) while his office was there on an official assignment. It immediately caught their attention and so they started investigating what they were about. Having had some background, they initiated contact and started corresponding with them as to having a similar collaboration.
"Thankfully they were very receptive. We held several zoom sessions in generating the MoU which we are now here to sign", Mr. Boampong said.
For his part, AmaliTech's Director of Operations Mr. Matthew Opoku Darkwa, explained what AmaliTech has been doing since its establishment in Ghana in 2019. He said AmaliTech is a startup Business Processing Organisation (BPO) which operates three major elements namely recruitment, training and employment.
"We do recruitment of graduates with mainly Science, Technology, Engineering and Mathematics (STEM) background and once we find the talent, we train them for a period of three to six months. After the training we look for employment opportunities for them in our service centers which is our bread and butter", the Director of Operations said.
Mr. Opoku Darkwa emphasized that the training element is not academic but practical hands-on training.
He also said that all their clients are international with majority of them in the US and what they do for them mainly is software development, software testing, data science and sometimes research.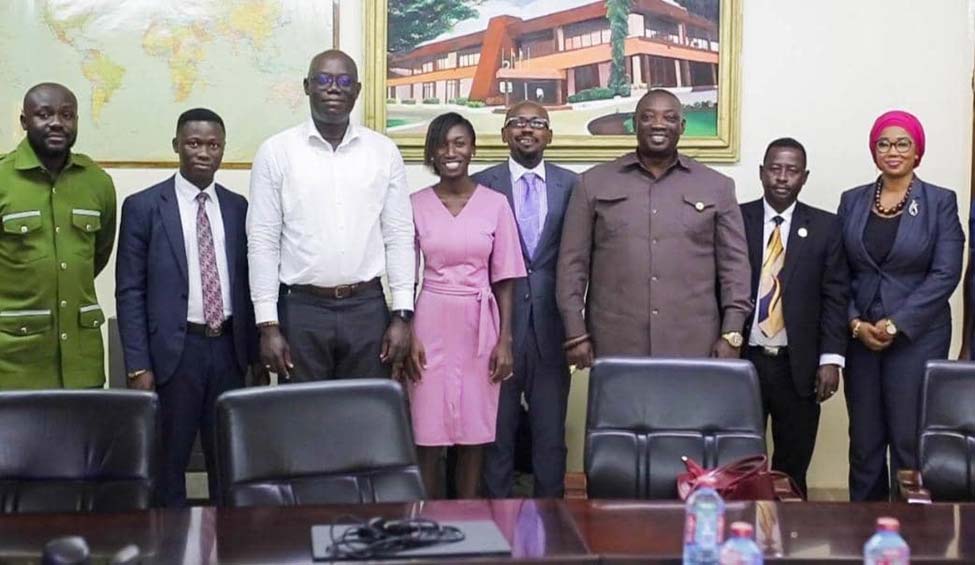 Signing of the MoU
The Vice-Chancellor of GCTU, Prof. Emmanuel Ohene Afoakwa, signed the MoU on behalf of GCTU while Mr. Matthew Opoku Darkwa signed for AmaliTech Ghana.
Prof. Afoakwa described the MoU as a very good opportunity for the institution to further its mandate to produce Engineering and Technology graduates to help with the digitalization agenda that has been initiated by Government.
A-League Consult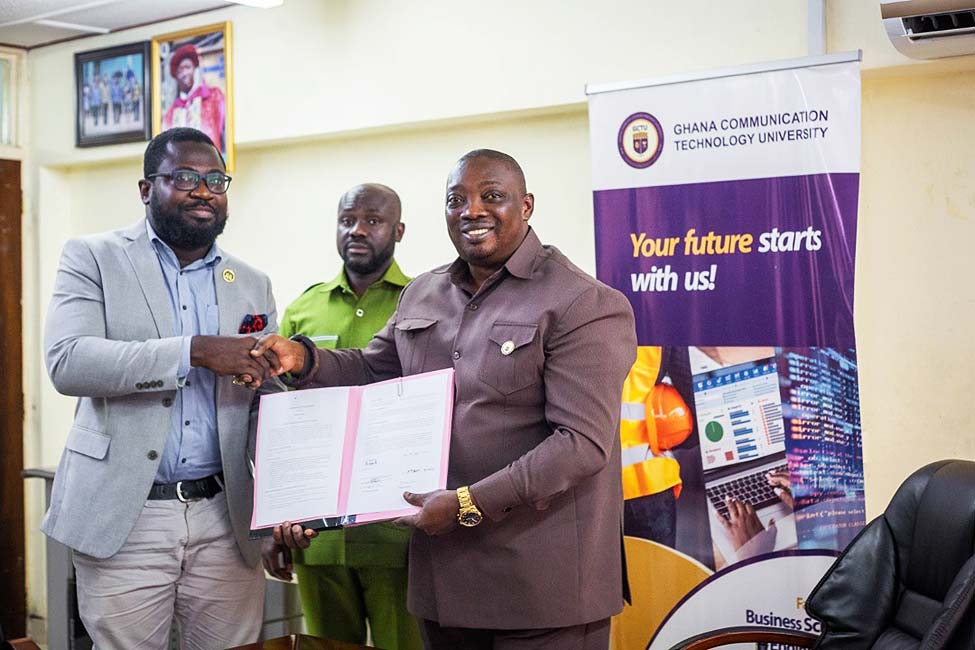 The second MoU signed between A-League Consult, an IT consulting firm and Ghana Communication Technology University. The two institutions agree to cooperate in providing training, professional development, internship opportunities and job opportunities for graduates of GCTU.
In signing the MoU, the Vice-Chancellor noted that with these agreements, the university was poised to deliver on its mandate to provide practical training to their students so that they can fit seamlessly into industry and contribute to national development. He expressed the hope that the implementation of the MoU would enable the students to benefit from industry training and go on to build very successful careers for themselves.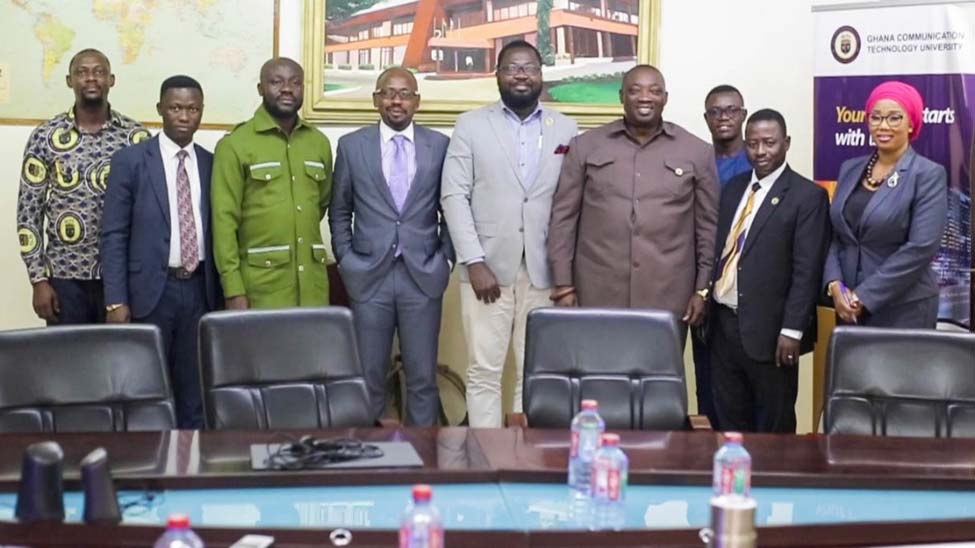 Ayadata
The third MoU involved GCTU and Ayadata who also agree to cooperate in providing training, professional development, internship opportunities and job opportunities for graduates of the university.