Dr. David King Boison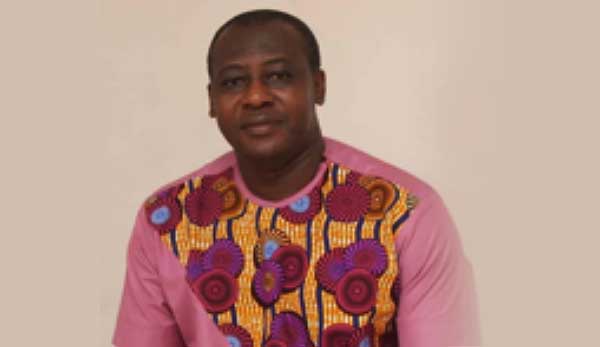 Dr. David King Boison is a consultant and a full-time lecturer at Ghana Communication, Technology University (GCTU), an Adjunct at Ghana and Methodist University College and the former IT Manager of Ghana Ports and Harbours Authority (GPHA).
As a process improvement and automation consultant, he was responsible for providing leadership in process improvement and automation at Ghana Ports and Harbours Authority (from 2013 – January 2017). From the strategic point of view, he brings to the fore a strategic approach in business strategy and IT strategy, thus driving business vision with technology.
From the IT policy perspective, he has been involved in the formulation of policies to support the implementation of new systems. With a strong research background, he is deeply involved in IT research with a high interest in optimization, simulation and big data analytics.
He has extensive experience in IT and corporate strategy; overseeing effective implementation of IT systems to achieve business objectives. Dr. Boison has been involved in consultancy in the areas of business process remodeling, strategic planning, critical and analytical approach to solving problems, digitization of business process, business simulation and IT projects implementation.
He has also done some consultancy for Ghana Institute of Freight Forwarders in 2018 in the area of Port strategy and process improvements and the Committee for Paperless Port Process which was commissioned by the Vice President in 2017 on the Roadmap for Paperless Port Process. To date, Dr. Boison has also organized 8 seminars on research methods, strategic planning, digitizing business process, and critical and logical thinking among others.
In addition to IT specialization, Dr. Boison is an expert in supply chain management with a specific focus in the maritime industry. In this discipline, he develops continual improvement strategies such as optimization and simulation models to improve the current state of business to a desired future state.
These strategies have been deployed in GPHA to reduce process time leading to reduction of cost by 25% in the implementation of electronic port projects. In project management, he has handled 10 major IT projects (2012 to 2017). At Ghana Technology University, he is currently a lecturer on Coventry, and CASS Europe (Masters 'and PhD) programs in:  supply-chain management, Database Management, Business Simulation, Decision Support Systems, Operations Management, Occupation Health and Safety, Talent Management, Critical and Logical Thinking Procurement Management, Facility Management and System Design, Lean Operations, Quality and Six sigma, Project Management, International Supply-Chain Management, Supply Chain Planning, Risk Management, Strategic Management and Research Methods.
Dr. Boison brings to the classroom practical examples, which easily connect students to industry. Dr. Boison has been a Panel Member for both Master's and PhD public defense viva at Ghana Communication Technology University for its transnational programs. Currently he is the Acting Head of Department for marketing, procurement and logistics.
Dr. Boison holds a BBA in Accounting with first Class Honors, Msc in Supply Management with Distinction (Best Student) and Msc in Management Information System with Distinction. He holds a Doctorate Degree in Business Administration, Supply Chain Management option with CASS Europe France Business School.
He was the concept developer and implementer for the Port Automation System (now the Paperless Port System) at Ghana Ports and Harbours Authority (June 2012- January 2017) and he is also a Prince2 Project Practitioner.