GCTU To Participate In Tertiary Business Sense Challenge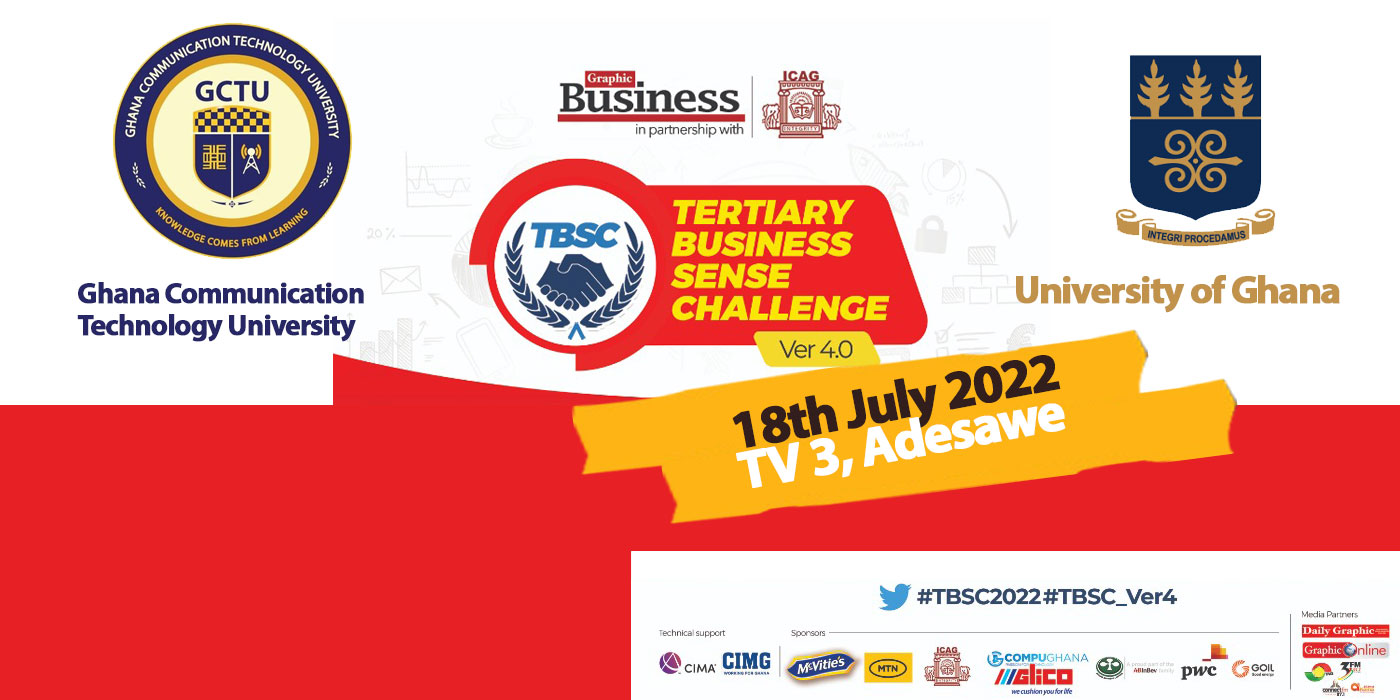 We are pleased to inform the University Community that GCTU will once again be taking part in the Graphic Communication Group Ltd's Tertiary Business Sense Challenge.
The Tertiary Business Sense Challenge is organized to increase the practical and real world business knowledge-base of students and contribute to what they study in school. It is open to all accredited Business Schools and a selected group of the most academically astute students will be participating.
In collaboration with the Centre for Strategic Business and Professional Development, the GCTU Business School is facilitating GCTU's participation in the Challenge, which will kick off at the Quarter Final Stage as follows:
Date: Monday, 20th July 2022
Venue: TV 3, Adesawe
Opponents: University of Ghana
We wish our contestants all the best as they represent GCTU.
Let's all watch and support the GCTU team!
Kindly find the details of the Challenge below.
Thank you.