GCTU takes part in Green Ghana tree planting exercise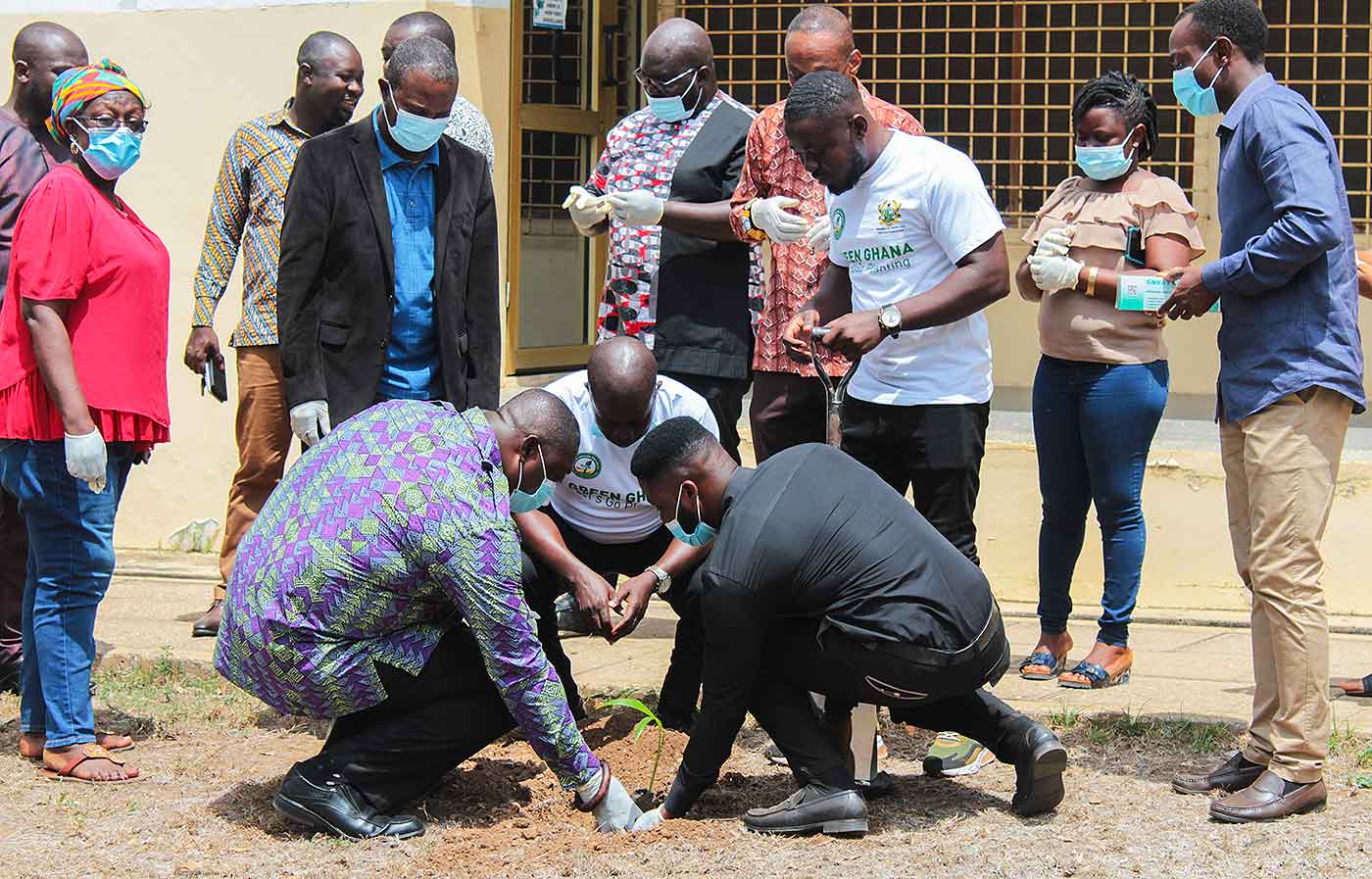 As part of the National Green Ghana project for 2021, GCTU engaged in a tree planting exercise on Friday June, 11, 2021 to officially signal the University's involvement in the initiative. Subsequent to taking delivery of 200 seedlings from the Forestry Commission, the University organized the tree planting exercise to show commitment to the project, which aims to plant 5 million trees nationwide in order to protect the environment through the increased preservation of tree cover.
After being joined by the team from the Forestry Commission, the Vice-Chancellor, Prof. Emmanuel Ohene Afoakwa, was joined by the Interim Pro Vice-Chancellor, Prof. Isaac Abeku Blankson, and the Interim Registrar, Mr. Nii Adotei Abrahams as they planted the first 3 seedlings on behalf of the University.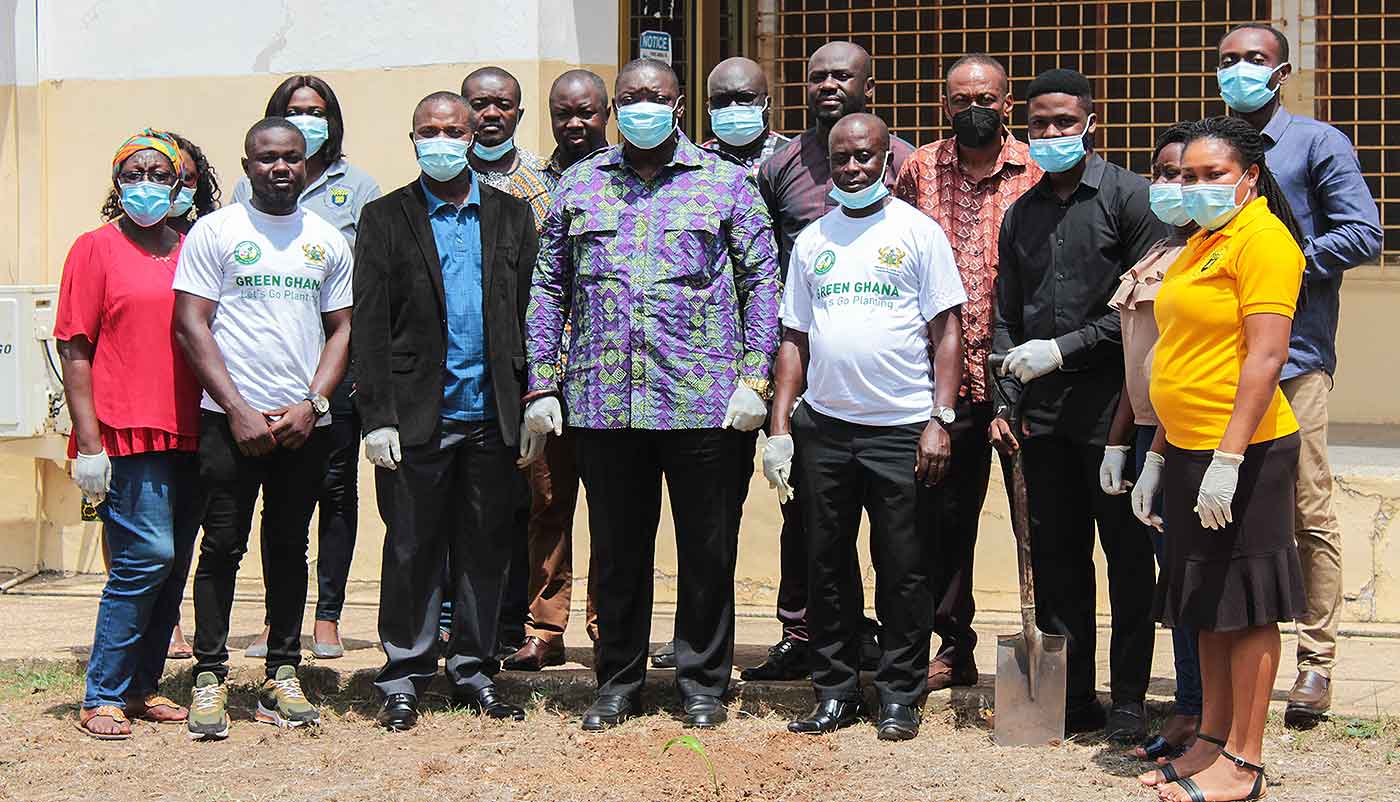 The team from the Forestry Commission communicated their appreciation for the University's effort in playing such an active role in the initiative, and reiterated their pledge to ensuring that the environment remains preserved for the sustainability of current and future generations