GCTU Alumnus Wins Top Award At University Of Portsmouth,UK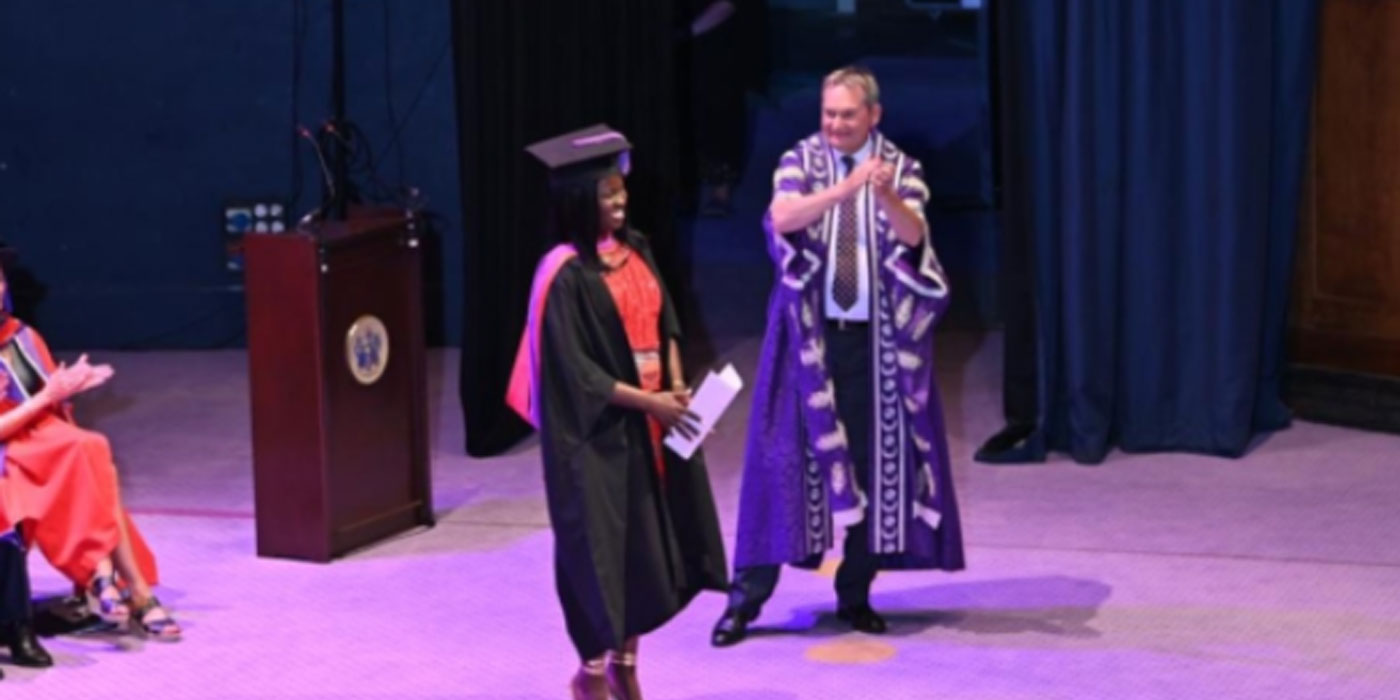 We are delighted to inform the University Community that, a GCTU alumnus, Ms. Chelsea Sarpong has been adjudged the best graduating student at the University of Portsmouth (UK) during their latest Congregation which took place on Tuesday, 12th July 2022.
Ms. Sarpong, who undertook her undergraduate degree in Information Technology at GCTU, was awarded as the outstanding student in her year group after successfully completing an M.Sc. degree in Cyber Security and Forensic Information at the prestigious University of Portsmouth, a Gold rated University in the UK Government's Teaching Excellence Framework.
In addition to the award, Ms. Sarpong was bestowed with the rare honour of delivering the valedictory address on behalf of her class- which she executed with confidence and remarkable eloquence.
We are extremely proud of Ms. Sarpong's fine achievement and we also congratulate her for representing GCTU with such admirable distinction.
We hope that this will motivate and inspire our current students and alumni to also distinguish themselves and achieve similar feats in all their endeavours.
Once again, congratulations to Ms. Chelsea Sarpong, you have done us all proud!
Thank you.