GCTU Begins Extension Of Graduate School Block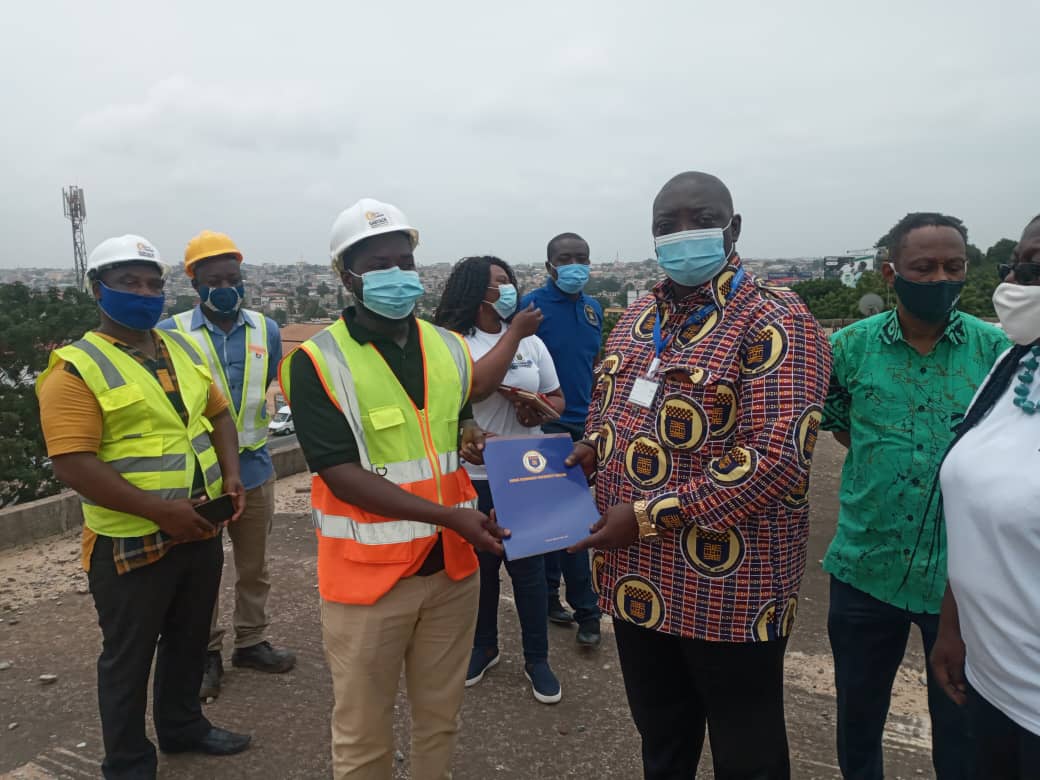 Ghana Communication Technology University has continued to work towards its goal of significant infrastructural development with the vertical extension of the Graduate School block. The project, which will see the Graduate school building being extended with a 3rd floor, represents the culmination of over 18 months of planning and hard work spearheaded by Management and the Procurement and Property units.
Due to be completed by February 2021, this important project is being undertaken by an Accra-based construction firm, GABTACK Construction Ltd, with full financial support from the Ghana Education Trust Fund (GETFUND). Once completed, the 3rd floor will house a set of ultra-modern lecture halls and a number of spacious office units which will serve both administrative staff and faculty.
This project certainly indicates the University's continued dedication towards the overall development of the institution, with a specific focus on the enhancement of the overall student experience, particularly within the context of their academic pursuits. As emphasized by the Interim Vice-Chancellor, Prof. Emmanuel Ohene Afoakwa, the University is committed to the creation of an ideal, well-equipped and accommodating learning environment, and this project represents yet another significant step towards the realization of this all important goal.
We look forward to the completion of this project in early 2021, and we are confident that it will go a long way towards the further establishment of our great institution as we continue to forge ahead in our newly acquired public status.