GCTU Continues Renovation Of Campus Structures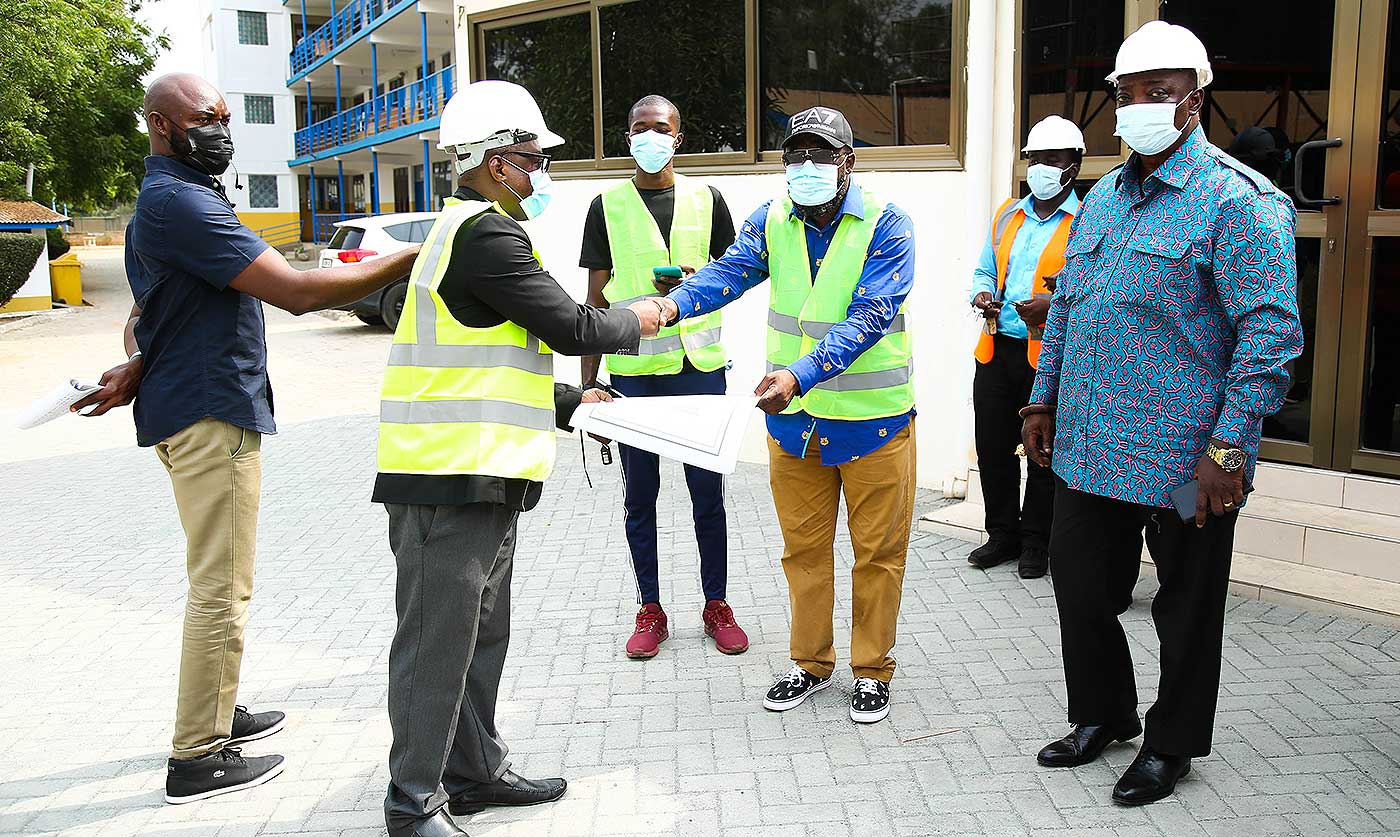 As part of continued efforts to promote the infrastructural development of the University, the Faculty of Computer and Information Systems (FOCIS) block has been awarded to a contractor (Wax Home Ghana Ltd) for renovation and re-roofing.
At a ceremony held on 7th February 2022 to officially hand the project to the contractor, the Vice-Chancellor, Prof. Emmanuel Ohene Afoakwa, expressed his delight at the prospect of having the FOCIS block restored for the use of the Faculty.
"We're excited to see yet another project within the University, particularly the FOCIS building being worked on, it's been off use for some time now because of leakages in the roof and a number of other challenges that they faced and we had to relocate all of the staff and faculty".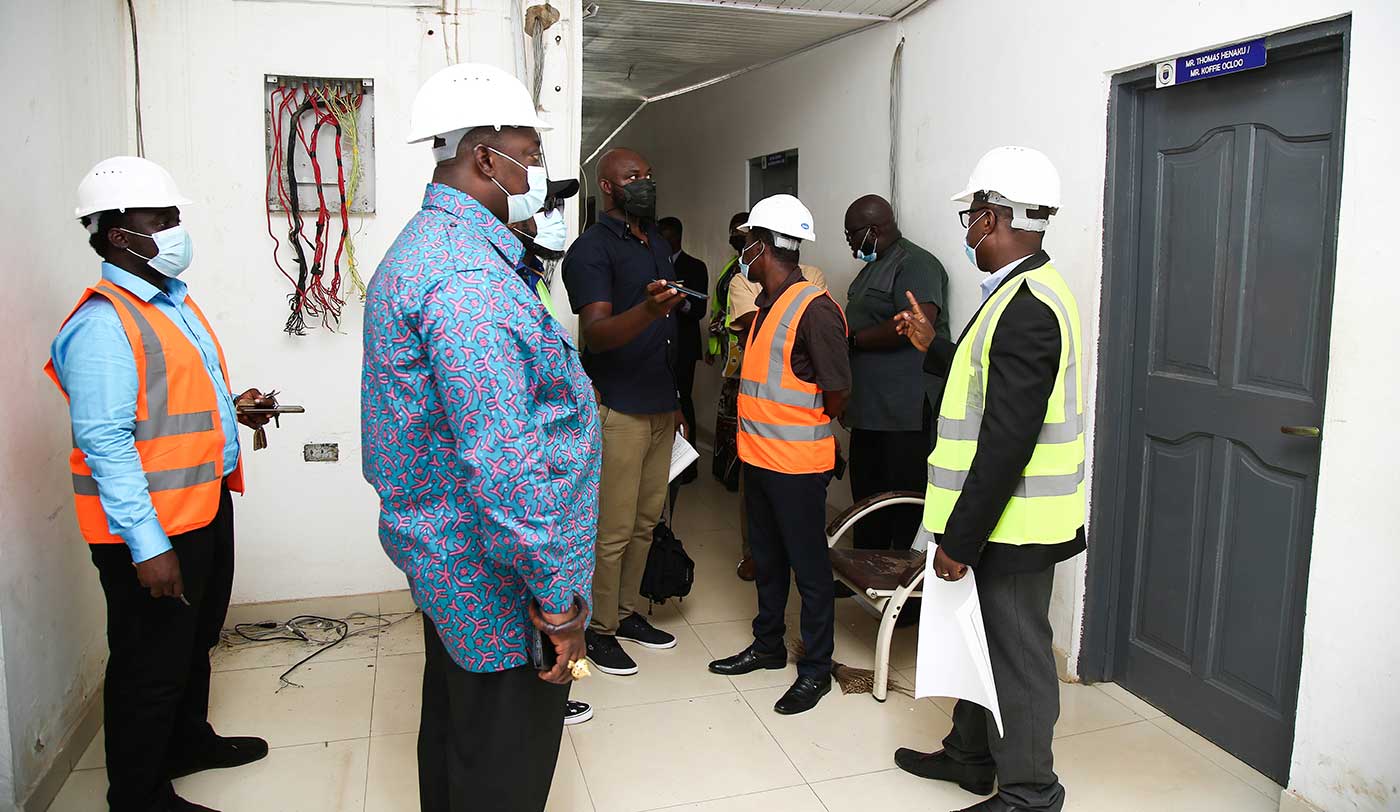 The VC went on to emphasize the urgent nature of the project, highlighting its importance in helping to resolve some of the challenges with regard to space.  He stated, "This is really an emergency project for us because we want to bring the staff and faculty back so that we can free some of the offices they are occupying for other staff".
Wax Home Ghana Ltd, who won the bid through competitive tender to renovate the FOCIS block were charged to complete the project in three months. However, the Acting Director of Works and Physical Development, Surveyor Gordon Baapire, disclosed that the contractor promised to deliver the project in one and half months.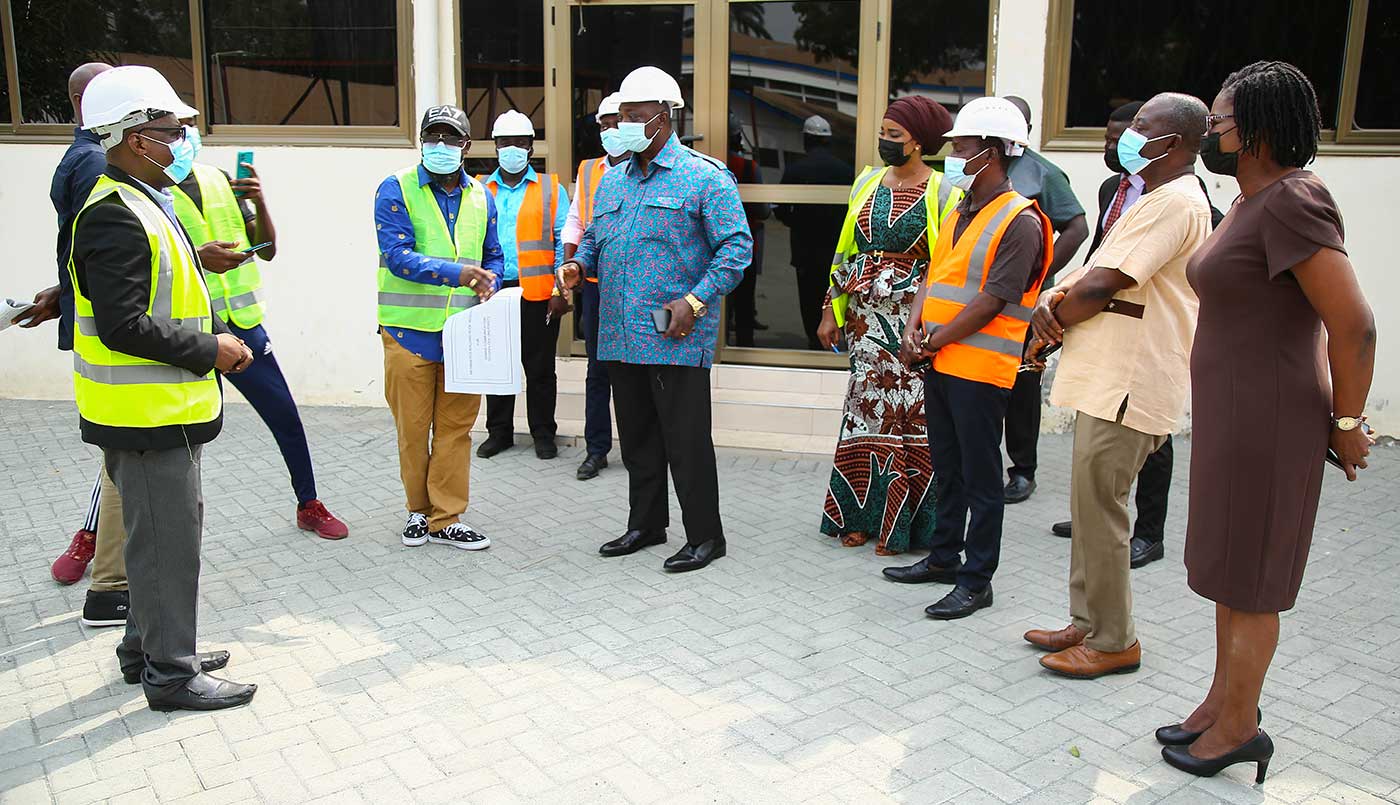 Reacting to this the VC said "we have had the opportunity to work with you (the contractor) before and we know the speed and quality of the work you do. I am particularly excited about the urgency you assured us that you will put into this work to complete it well before time.If by the end of March this building is ready for the faculty to use, it will be a great opportunity for us to get the staff back".
Wax Home Ghana Ltd also recently undertook the painting of the hostel and office block, completed on schedule and handed over to Management on 2nd February 2022.
The Director of Works and Physical development handed over the contract document containing the drawings and designs which was signed earlier on 4th February to the contractor and said "today officially marks the beginning of the project so we're going to count your number of days starting from today".  In response, the contractor reiterated his promise to complete the project in 40 days.
We share the Vice-Chancellor's sentiments as we look forward to the completion of this very important project. Without a doubt, this project will certainly go a long way to enhance the efficiency of the Faculty, as well as provide an increasingly conducive environment for our students in particular.