GCTU completes hostel, office painting project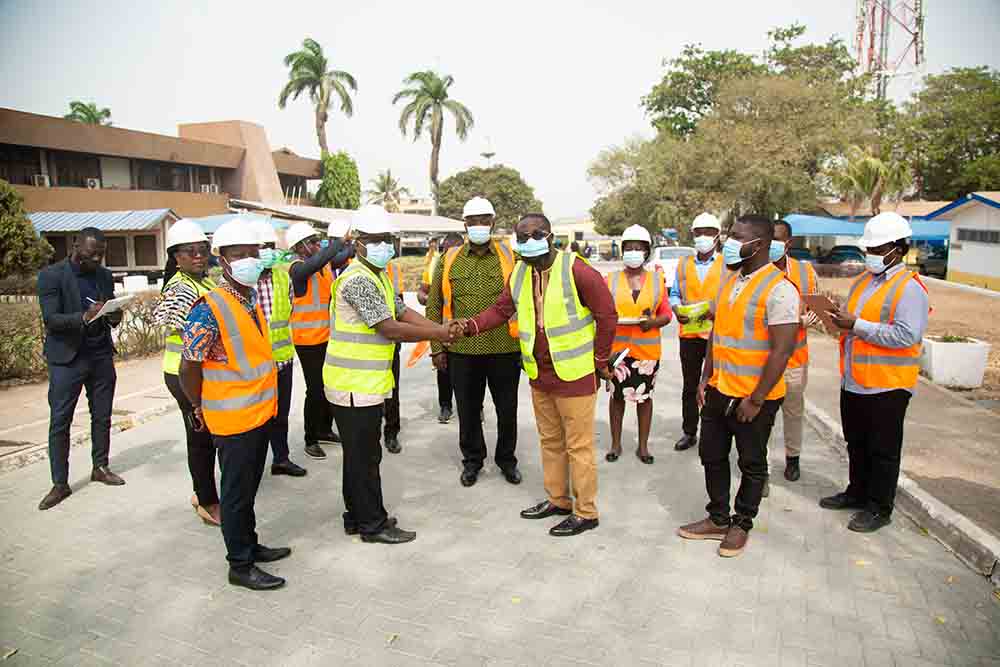 In the first major infrastructural development of 2022, an Interim handing over ceremony was held to officially mark the completion of the hostel and office block painting project. The project, which began on 22nd October, 2021 was due to be completed in 3 months, was completed within schedule on the 24th of January, 2022.
The event was attended by the Vice-Chancellor, Prof. Emmanuel Ohene Afoakwa, who led a management team consisting of the Interim Registrar, Nii Adotei Abrahams, the Acting Director of Works and Physical Development, Mr. Gordon Baapiri, the Dean of the Office of Student Affairs, Dr. Michael Nana Owusu-Akomeah, and the Acting Head of Procurement, Ms. Fatu Esi Sesay.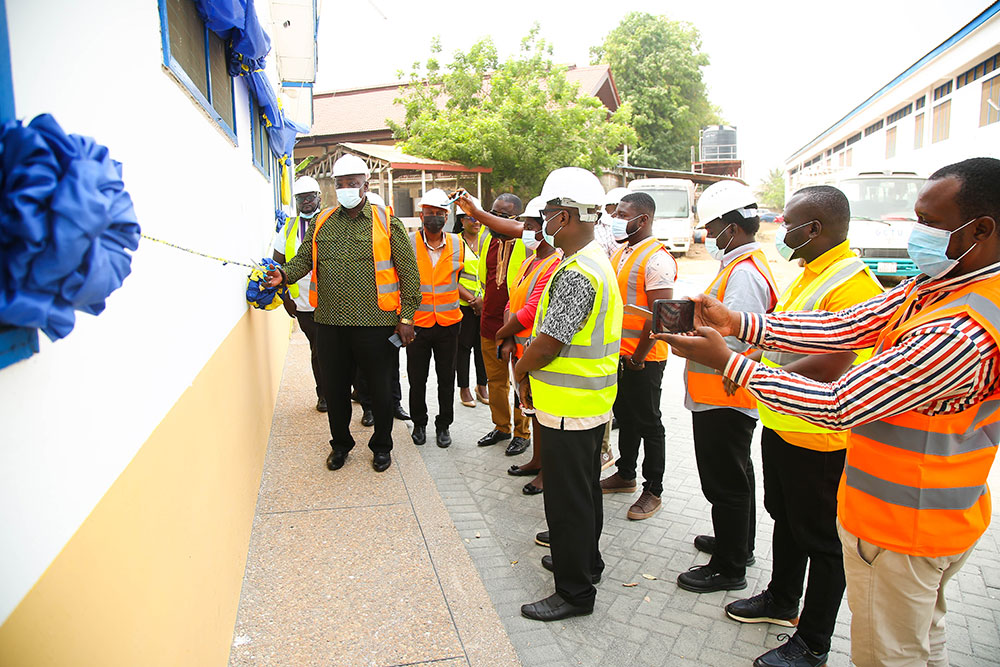 After the traditional inspection of the completed project, the Acting Director of Works and Physical Development symbolically received the project from the contractor, Wax Home Ltd, before handing it over to the Vice-Chancellor, Prof. Afoakwa, who affirmed his satisfaction at the timely completion and quality of the project, stating, "I am very excited to see the completion of the project, and I was particularly impressed at how the project was completed on schedule, with the majority being done before my Investiture in December last year".
The Acting Director of Works and Physical development also commended the efficient completion of the project and acknowledged the efforts of his team and the Procurement Unit in supporting the initiative right from its inception to its successful completion.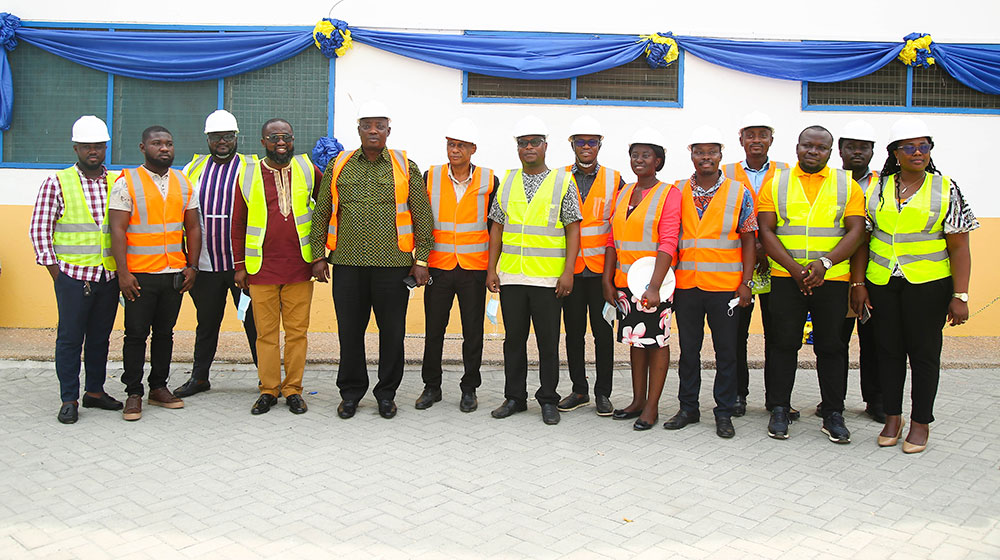 The event concluded with the cutting of the ceremonial tape by the Vice-Chancellor, which officially marked the handing over of the completed project to the University. As the Vice-Chancellor mentioned, we are certainly excited at the completion of this project which has gone some way to enhance the aesthetic appeal of the University. We look forward to even more developments as the University continues to develop and affirm its status as one of the premier tertiary institutions in Ghana and the sub-region.