GTUC Holds 26th Matriculation Ceremony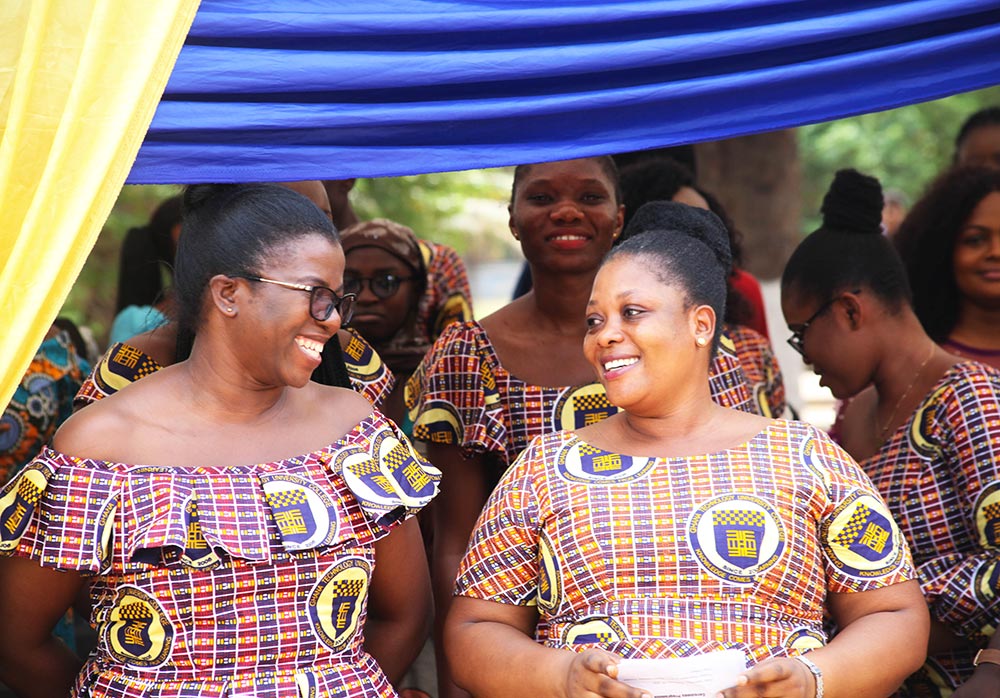 The University played host to its 26th Matriculation Ceremony on Saturday, 29th February, 2020. The Ceremony was held to formally admit four hundred and thirty- seven (437) new students into the main Tesano Campus to pursue various undergraduate programmes at the Faculties of Engineering, Computing and Information Systems and IT Business.
In his address to the Matriculants, the President of the University, Prof. Emmanuel Afoakwa congratulated them for making an excellent choice in choosing GTUC, emphasizing the institution's mandate to be at the forefront of technology oriented education of our nation. The President also highlighted the importance of GTUC's core values, stating that integrity, academic freedom, excellence, and innovation should serve as guiding principles in all our lives.
The President disclosed that in addition to GTUC's selection as one of the institutions that would benefit from a merit based Barclays Bank Limited scholarship for tertiary students, he had also, through his own initiative and with the support of management, secured a Ghana National Petroleum Corporation (GNPC) scholarship, which would cater to 10 talented students in the area of telecommunications and engineering. Prof. Afoakwa also made clear management's intentions to provide improved internet services, as well as a number of infrastructural enhancements that would make students' lives on campus more convenient and conducive to learning.
On behalf of the matriculants, Albert Kobina Koomson, admitted to the faculty of IT Business, promised that the matriculating class would take full advantage of the opportunities at GTUC to acquire skills that would make them useful to the country. He urged his fellow matriculants to begin their preparations for the future immediately, and do all they could to succeed, regardless of the challenges they would face. Mr. Koomson reminded his colleagues that while they would face challenges throughout their time in the university, it is important that they break free of their limitations and push themselves to excel in every way possible.
The Registrar, GTUC, Dr. Mrs. Juliana Owusu-Ansah, administered the matriculation oath to the students who were present and welcomed them as part of the GTUC family. She also congratulated them on this achievement and wished them a wonderful and fulfilling learning experience.
The matriculants were also addressed by the current SRC president, Ms. Pamela Aboagyewaa Mantey, who encouraged the new students and assured them that they would be supported by a proactive SRC body that would be dedicated to their welfare and would work with management to ensure that their time at GTUC would be worthwhile and rewarding.
On behalf of the entire GTUC Community, we would like to extend a warm welcome to our new students, and wish them all the best throughout their time at the University.