Engineering Students Association And Faculty Of Engineering Mark World Engineering Day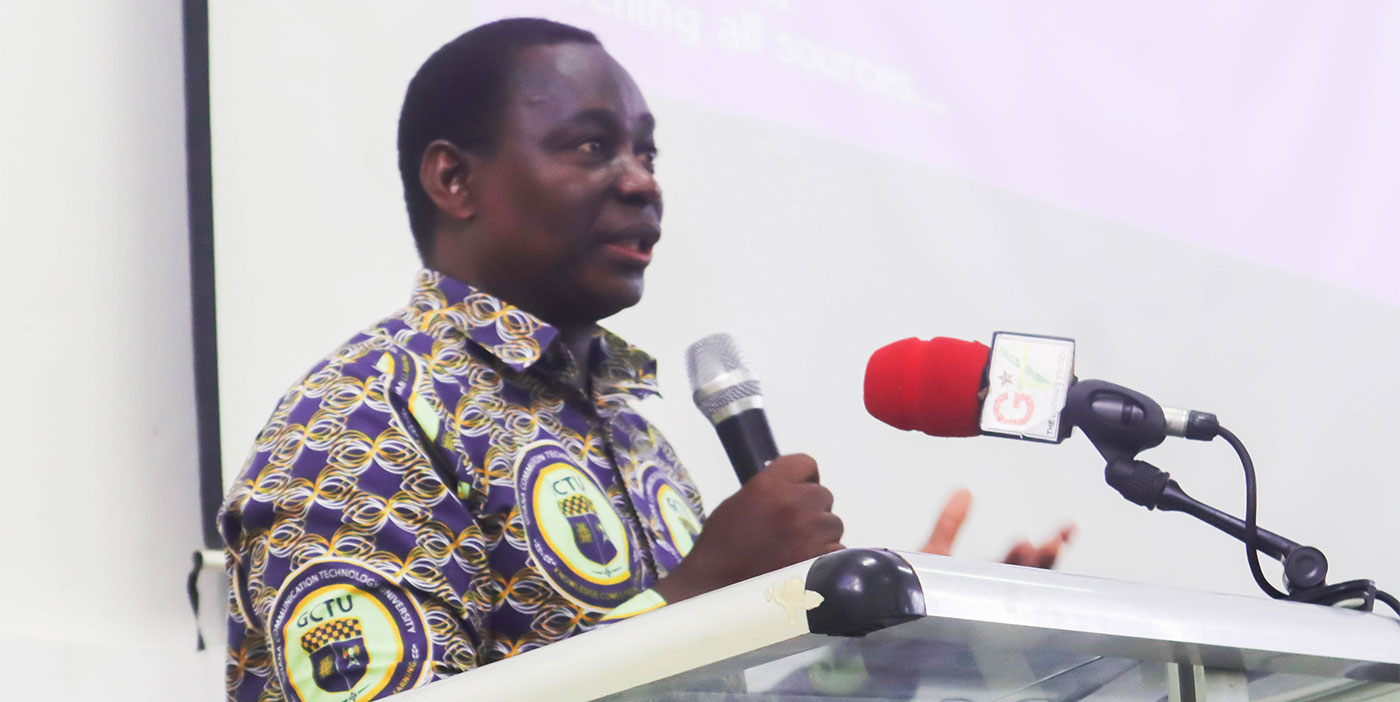 This year's World Engineering Day was on Friday 3rd March, marked by the Engineering Students Association of GCTU and the Faculty of Engineering with a call on Engineers to not only focus on providing solutions to problems but also being entrepreneurs and turn the solutions into viable enterprises. 
Prof. Stephen Asunka, Dean of the Engineering Faculty who made the call in his welcome remarks at a panel discussion organised as part of activities to commemorate the day, said in the new era every discipline is reinventing and finding ways to generate money from their activities and engineering should not be left out. He urged engineers not to only create solutions but see how they can create value out of the solutions. 
"We should not only look at ourselves as technical people but people who can also create wealth and employment for the teeming youth", Prof. Asunka added. 
World Engineering Day which is observed on 4th March every year is dedicated to celebrating the achievements and contributions of engineers worldwide. It is a day to recognize the crucial role that engineering plays in advancing society and promoting sustainable development. The global theme for this year's celebration is Engineering Innovation for a more Resilient World. 
The Engineering Students Association (ESA) of GCTU in collaboration with the Faculty of Engineering put together a two-part programme made up of a panel discussion and an exhibition of engineering innovations by students, to celebrate the day.  
The panel discussion which was themed: Harnessing inter-disciplinary collaboration and education for engineering innovations, featured distinguished engineers such as Samuel Adranyi, CEO of Afrilogic Solutions, Bernard Amponsah Acquah, CTO for Manufacturing and Assembling at Solar Taxi, Joseph Ekpaha Kwofie, CEO of Tudu Technologies and Ing. Owusu Adusei Kofi, Founder and CEO among many other distinguished guests. 
The panelists advocated for the direct involvement of private sector in the training of engineering students by establishing labs and workshops on the university campuses. They argued that the gap between what academia produces and what industry needs is wide. To breach this gap therefore, they believe that if industry is allowed to invest in the labs of universities it would allow the students to have practical engagements with industry professionals to boost their knowledge and skills and give them hands on experience. 
Sharing their views on the promotion of inclusivity and diversity in the engineering field, the panelists suggested that there appears to be an even playing field for both males and females to get into STEM or engineering. They did admit though, that some natural and cultural dynamics may account for the low involvement of the female gender in engineering. They cited factors such as the monthly cycle of women and its attended complications such as mood swings and pregnancies among others. They believe it would take a certain level of curiosity and determination on the part of the individual to want to break free from those challenges and make it to the top.  
The panelists also had their take on how engineering innovation can help solve climate change challenges. They identified our biggest challenge as a people to be our inability to make a lot of use of data. Data they said is key in finding solutions to the problems of climate change. They admitted that though there is a lot of data available, we are either unable to make meaning out of it or use it for decision-making. 
They said further that technology affords us the opportunity to be able to gather data concerning climate change, analyze it and use it to improve our lives. There are drones that are used to gather aerial data and transmit to a data analysis centre in real time for processing, they added.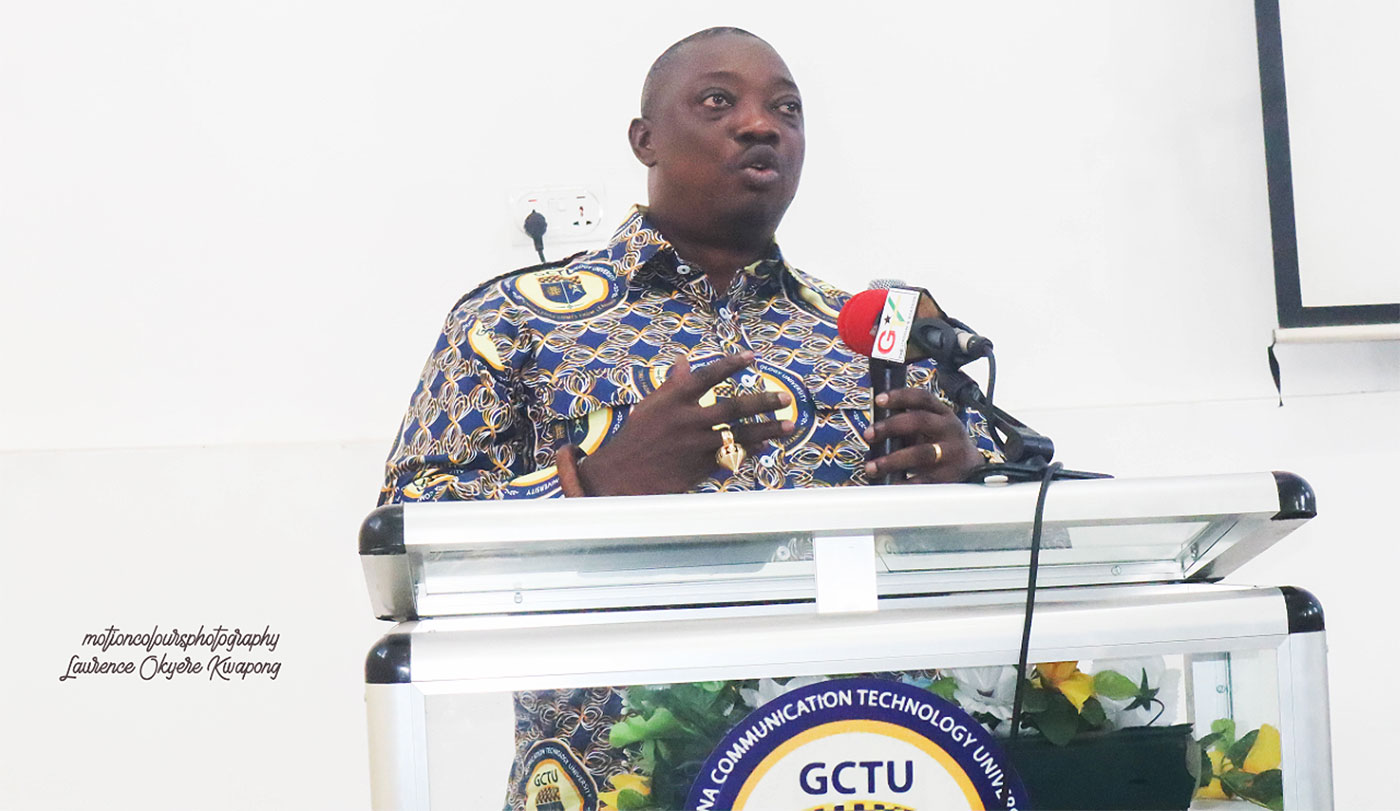 The Vice-Chancellor, Prof. Emmanuel Ohene Afoakwa, took his turn to deliver the closing remarks. He commended the efforts of the ESA and the Faculty of Engineering in organizing the programme and restated his commitment to see the faculty flourish. 
Prof. Afoakwa said that as a technology oriented institution, a lot of emphasis is placed on the training of engineers as well as ICT specialists and the Council and Management are in support of all the programmes and activities of the Faculty of Engineering. Therefore, they are determined to provide every resource and facility the faculty will need to ensure that it is able to run its programmes well.  
"We place a lot of emphasis on our Faculty of Engineering because we want to see it become the best to complement H. E. the President of the Republic of Ghana's vision of strengthening STEM education in the country. We want to develop the human capital base of the nation that can help us move Ghana onto a more developed stage", the VC said. 
He expressed delight that on a special day like World Engineering Day, the Engineering students and Faculty have been able to bring together all the students to participate in a discussion like this which will shape their future as engineers.  
"The problems of Ghana are real problems not abstract or imagined. You are therefore, being trained for the workforce to be solution bearers for the nation and go out there and address the real problems of our nation".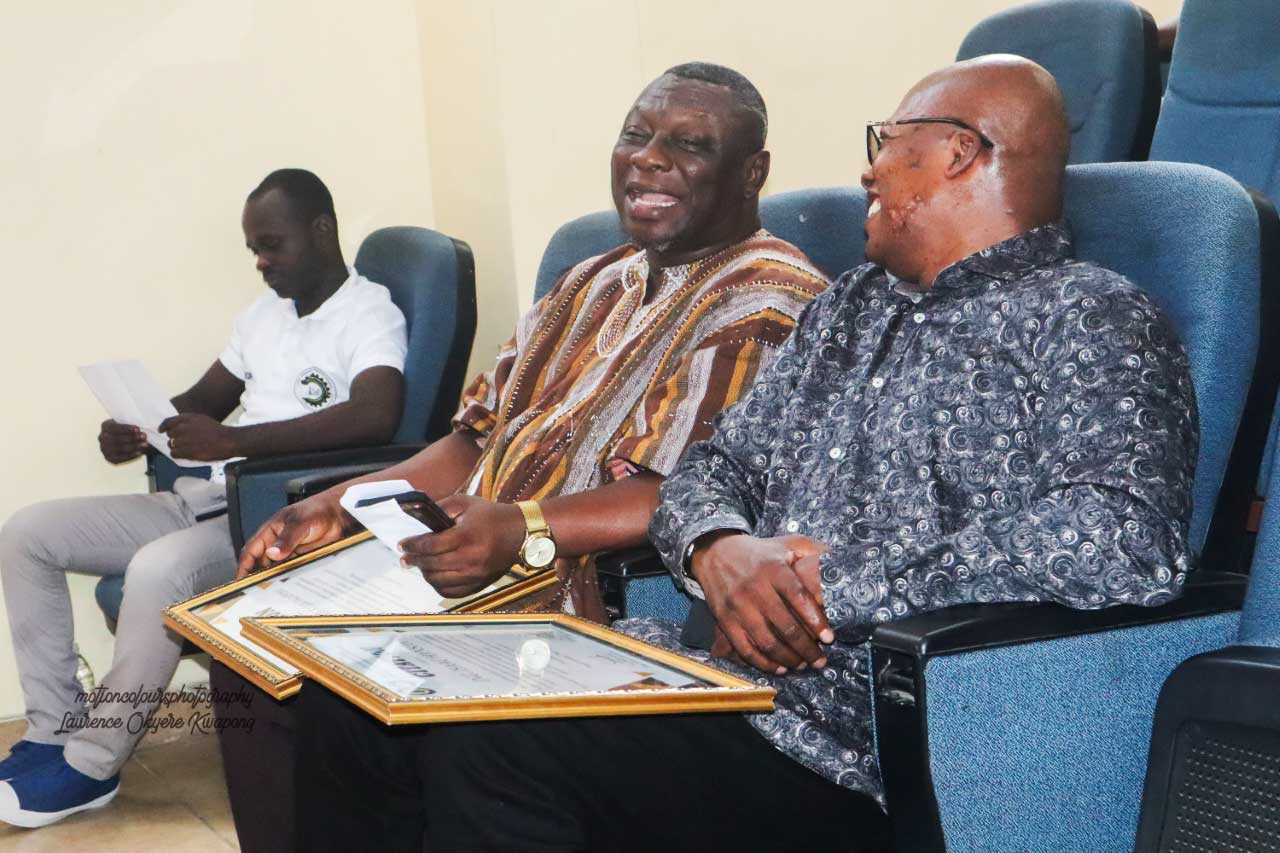 The occasion was also used to recognize two distinguished personalities who have served the Faculty of Engineering and GCTU in general with distinction. The personalities – Ing. Emmanuel Kyere Frimpong and Ing. Isaac Hanson, were presented with citations. 
The second part of the programme saw the engineering students exhibit their innovations to the amazement of the public. They showcased inventions in telecommunications engineering, drone technology, computer engineering among others.