Tech Verse: ESA Unleashes Innovation and Engineering Creativity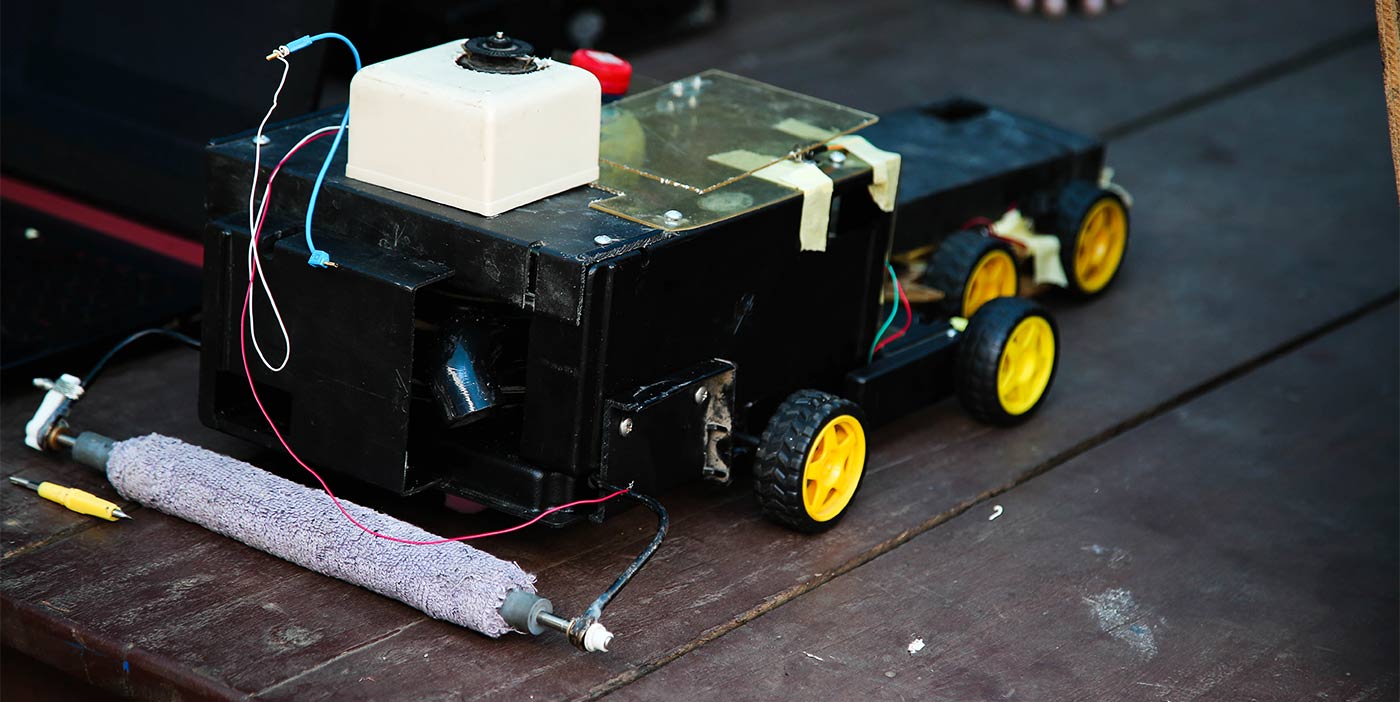 The Engineering Students Association (ESA) kicked off their week-long celebration dubbed 'Tech Verse,' with a spectacular launch on Monday, August 14.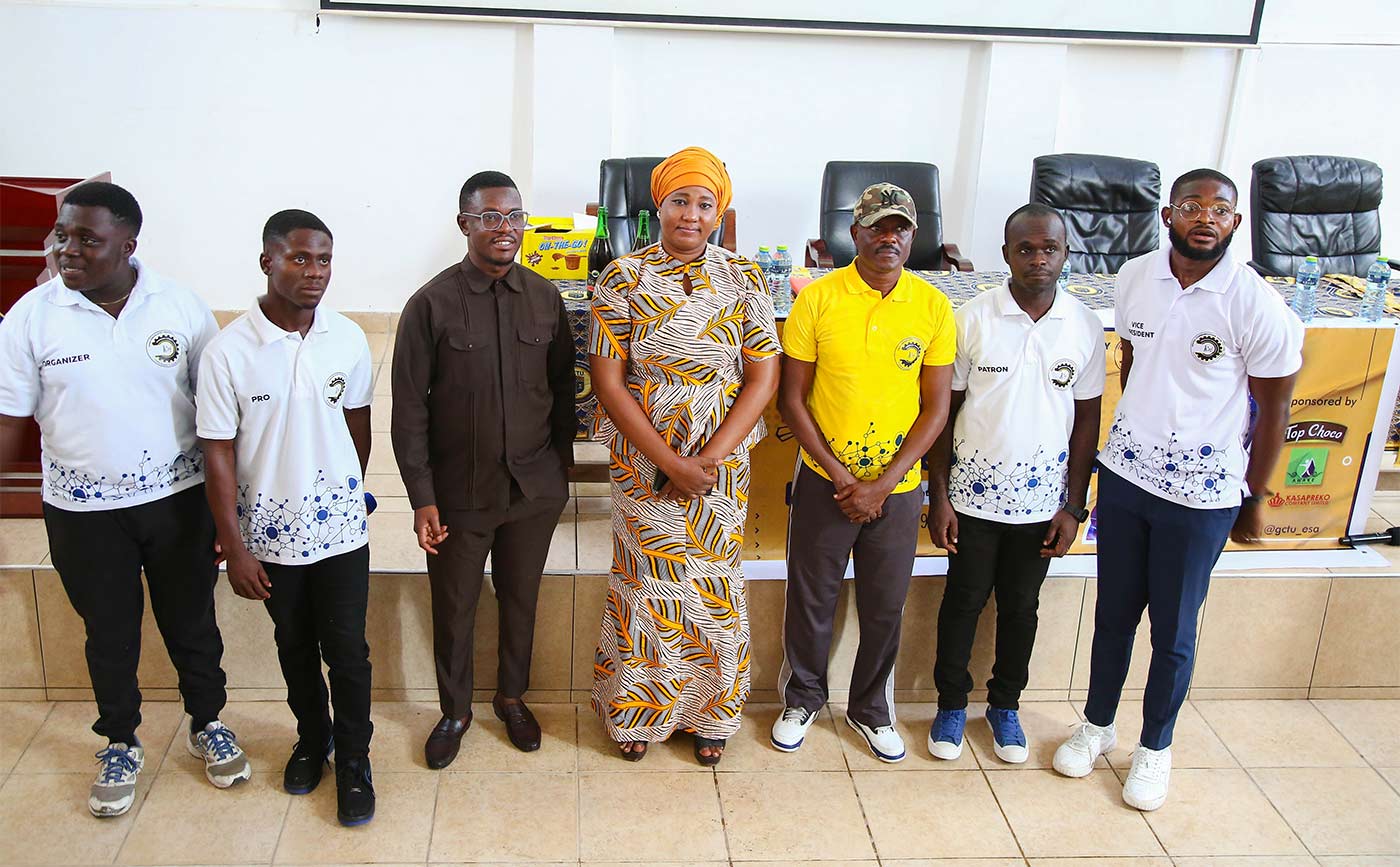 This year's celebration was launched by Dr. Michael Owusu-Akomeah, Dean of Students Affairs, supported by Dr. Ruhiya Abubakar, Dean of the Faculty of Engineering, under the theme "Unleashing Innovations from Emerging Technologies."
The event drew an enthusiastic participation from students, faculty members, and industry experts.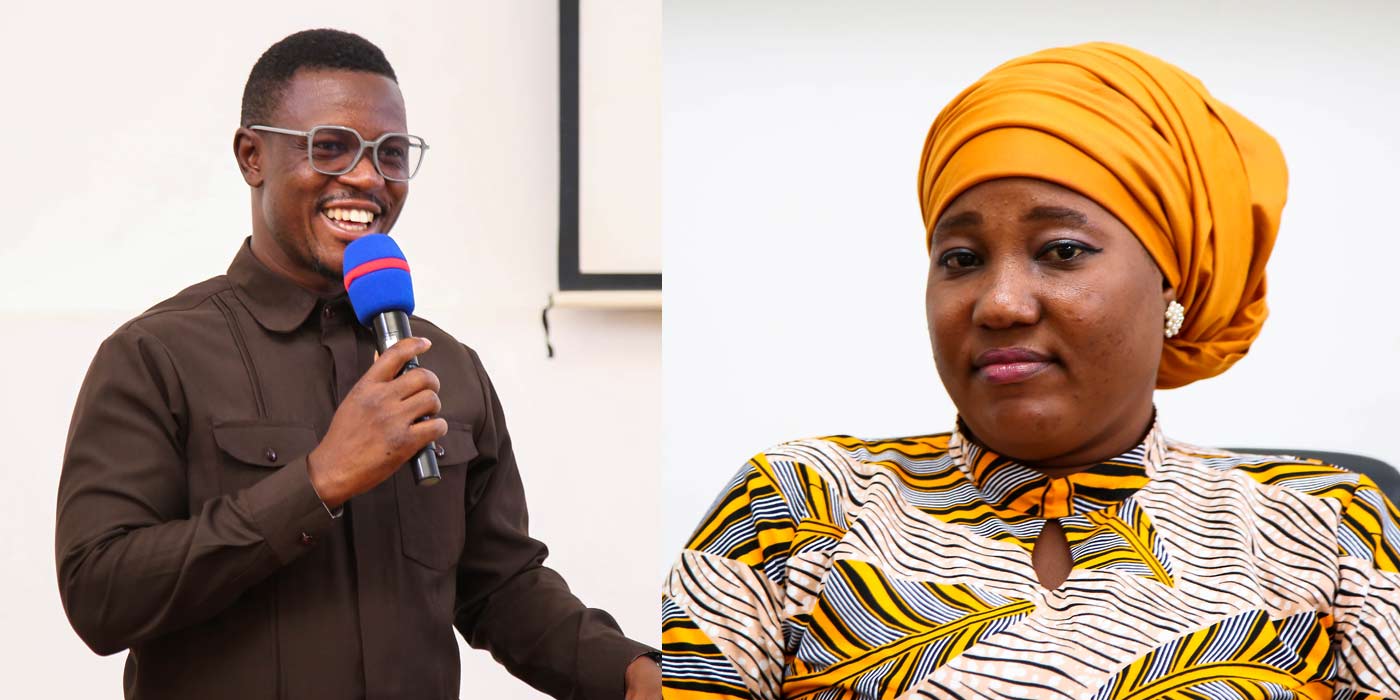 Dr. Owusu-Akomeah commended ESA for their exceptional organization of the event and encouraged the students to develop assertiveness and creativity, emphasizing that engineering thrives on innovative thinking. He advised them to "Be adventurous in your pursuit of knowledge and innovation and remember that engineering is a platform for boundless creativity." 
The event's highlight was the unveiling of ESA's new slogan: "ESA… Innovative Minds at Work… HEAT!!!" This slogan captures the association's dedication to fostering innovation and passion among its members.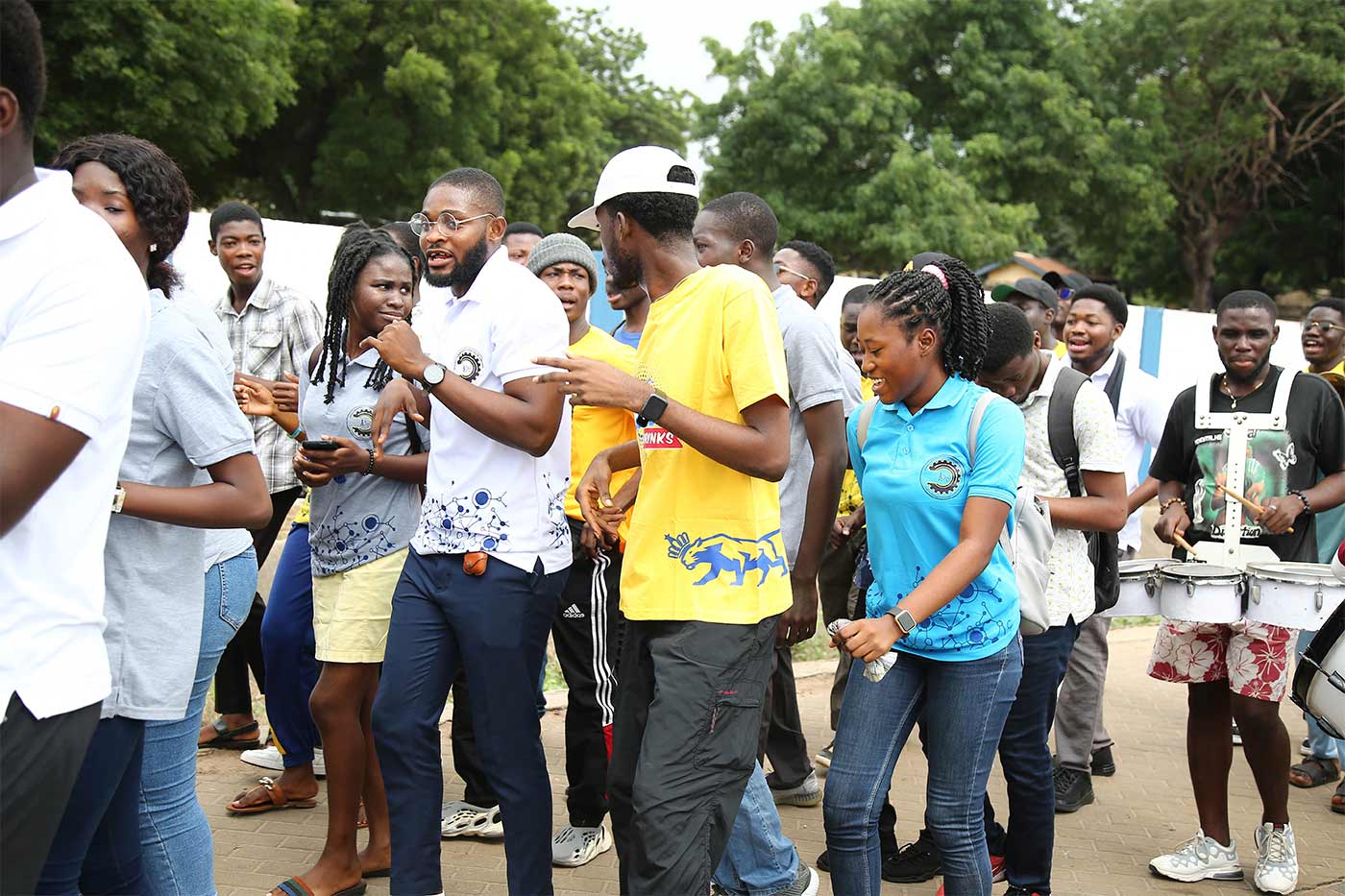 The celebration's activities began with a spirited health walk through some selected streets of Accra, accompanied by lively brass band music. Students carried placards and banners to raise awareness about the importance of technology in national growth and development. Back on campus, the students regrouped to a 'kenkey party' to reenergise for the day's events.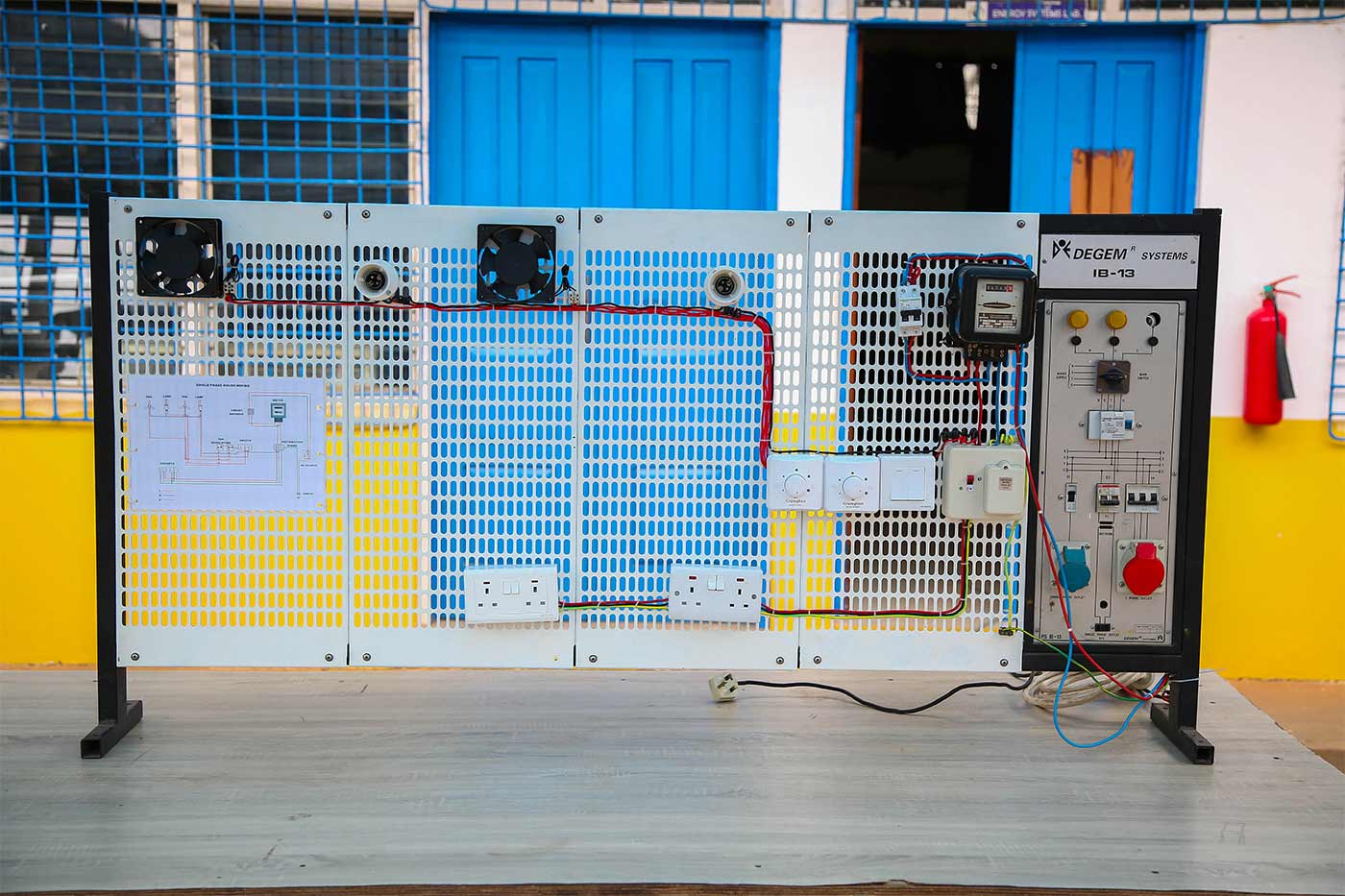 The day concluded with a remarkable tech fair where students showcased their ingenious inventions. Among the outstanding innovations were an industrial cleaning robot prototype and an energy simulation unit. The collaborative effort of students and lab technicians resulted in the robot, developed in a record-breaking six days. Fitted with advanced sensors, the robot detects floor dirt and water, autonomously moving to clean affected areas. This innovation holds the potential to revolutionise large-scale industrial cleaning processes. 
Another notable creation was the electrical simulation unit, designed to demonstrate how the Electricity Company of Ghana manages power distribution and billing. This educational tool provides insight into the intricate workings of power distribution to homes and businesses. 
Notably, industry players in the tech sector participated in the fair, showcasing their work and offering opportunities to students. Admin Telecom Academy, Inveteck Global, and Npontu Technologies were among the notable exhibitors. 
Mr. Davies Samuel, the Vice President of ESA, highlighted the association's intention to collaborate closely with the Faculty and its Departments to achieve their goals. He stressed the importance of faculty support, stating, "When you have the support of the faculty and department heads, accomplishing goals becomes more efficient."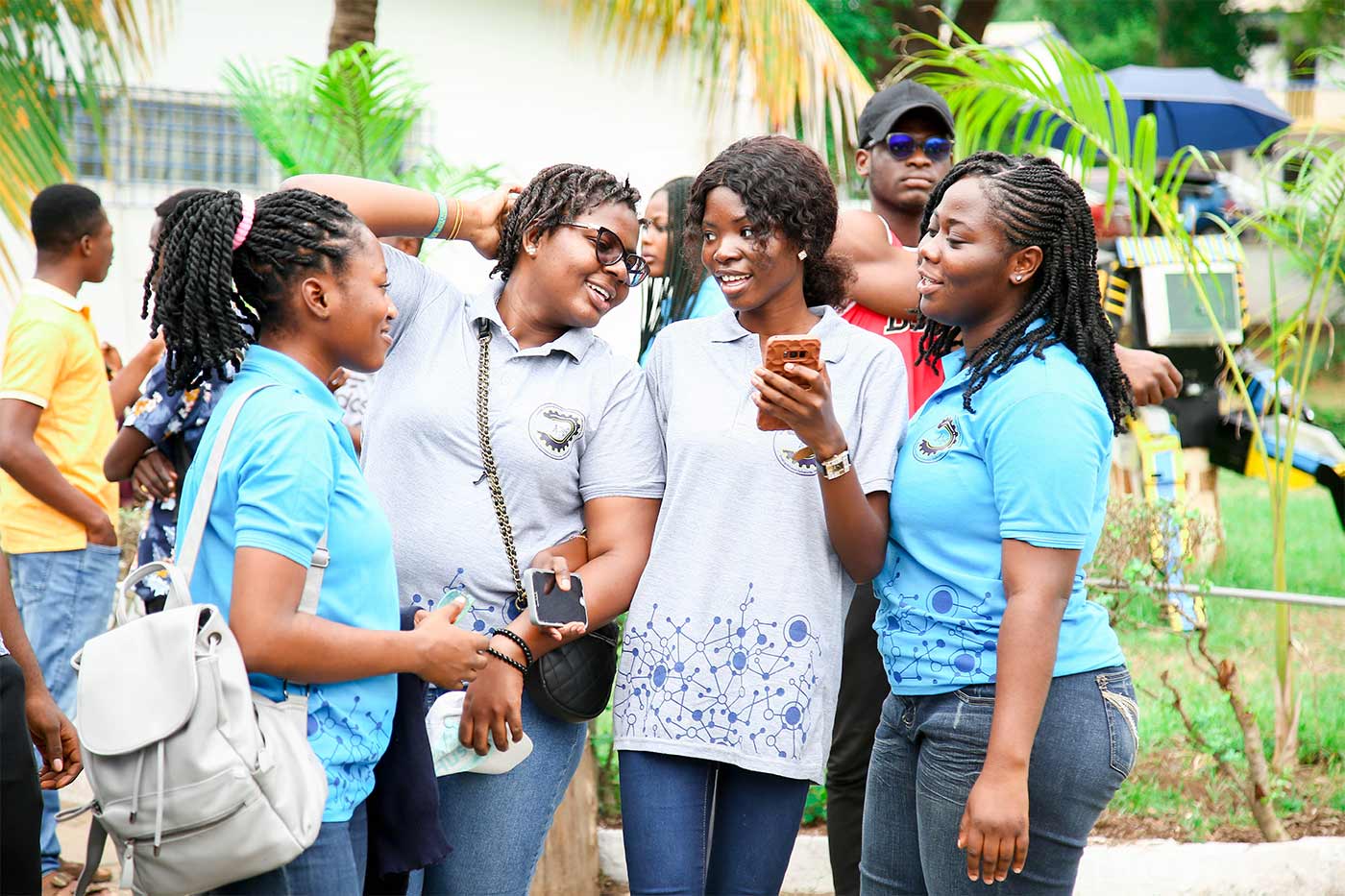 The week's programme features a series of engaging activities, including workshops on cybersecurity, presentations by sponsoring companies, and field trips to key industry players. As Mr. Samuel explained, "This celebration demonstrates that as engineering students, we are proactive contributors to the university's image and pride." 
The 'Tech Verse' festivities will culminate in a lively excursion to Prampram on Saturday, providing students with a chance to unwind and celebrate their achievements with colleagues and friends. 
ESA's 'Tech Verse' celebration is not just a demonstration of engineering prowess but also the power of innovation, collaboration, and dedication. Through their creative initiatives, ESA continues to enhance the university's reputation and the future of engineering in Ghana.