GCTU Librarians Receive Training on the administration of DSpace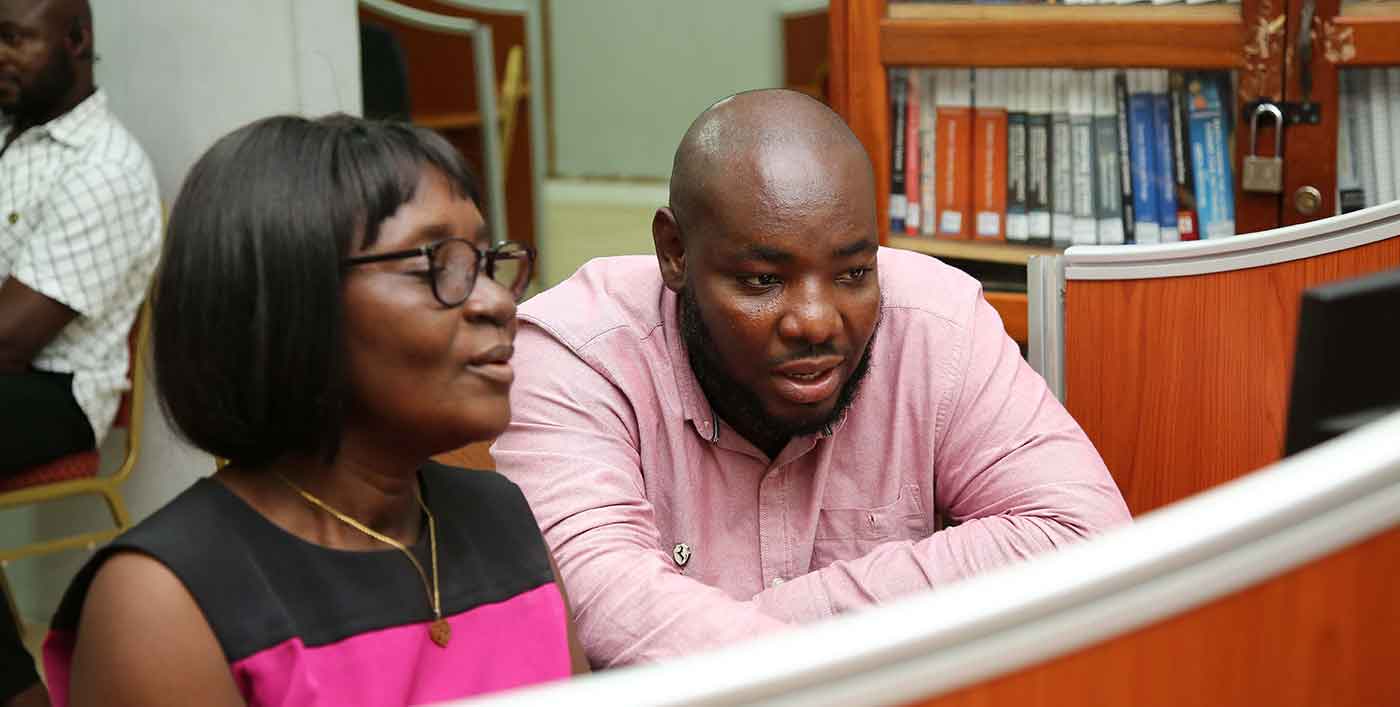 A two-day training programme was organized for GCTU Librarians on the administration of DSpace, a software which enables Universities to store their institutional memories for easy access and retrieval.
The training was part of an Eifle and Catligh programme to set up institutional repositories at universities within Ghana. Similar training programmes are being undertaken at other universities in the country.
At the training, the resource person, Mr. Henry Agbodza from the University of Ghana Computing Systems (UGCS) Department, explained that there are two main types of institutional repositories, namely DSpace and EPrints. Of the two, the DSpace software is the most popular with institutions in Ghana.
"For that matter, most Library partners think if all institutions in Ghana use one common software it will be good for training, using one common interface", he said.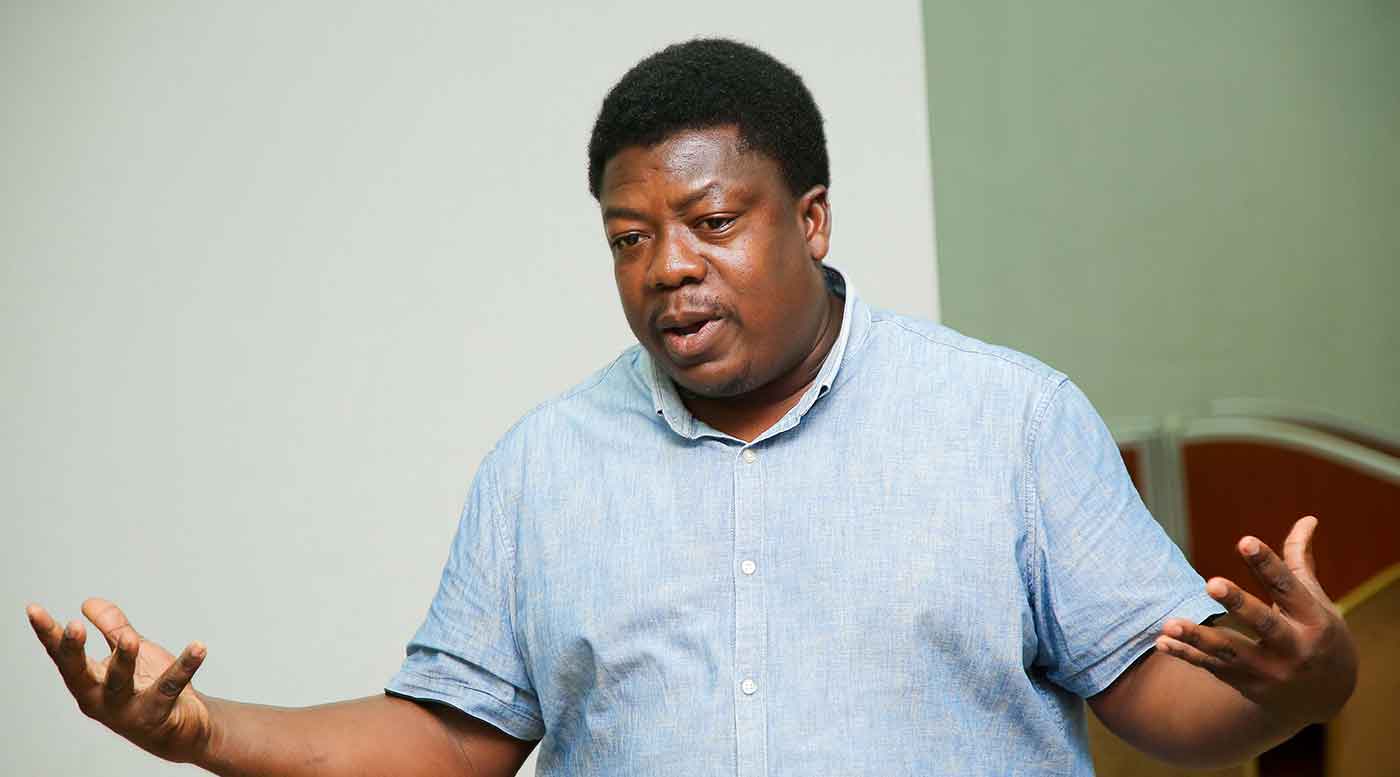 Mr. Agbodza describe an institutional repository as a container where all institutional memory; research, thesis projects etc, coming from the university are stored.
"It is therefore, an application that sets up the framework for capturing the intellectual property of the university", he added.
He charged the participants to as a matter of urgency, come up with an Institutional Repository Policy.
"An Institutional Repository Policy is a must to guide how it is used. It will help prevent abuse of the system and prevent unimportant materials from getting into it", he said.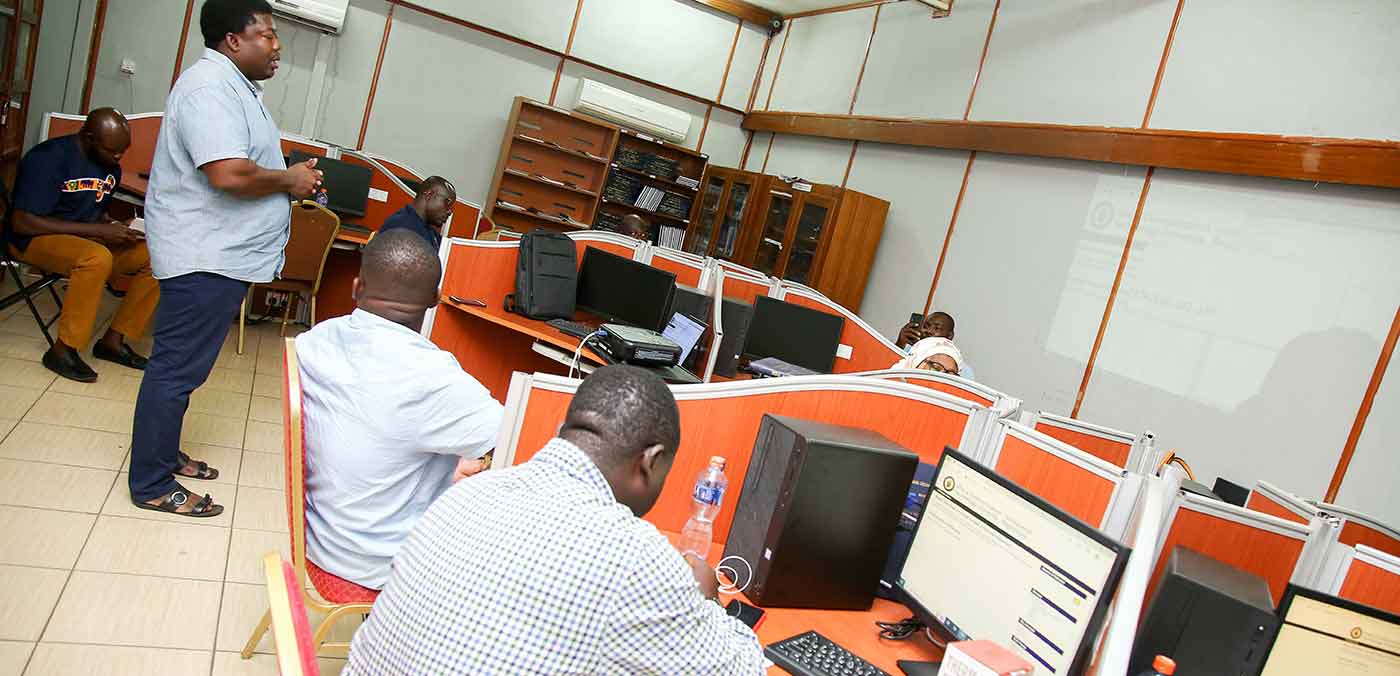 Participants were then taken through the operationalization of the DSpace software which is an open-source software.
Speaking to the University Relation's PR Unit at the end of the two-day training, Mr. Agbodza said the objective of the training was to make sure that a platform is developed where the intellectual output of the university can be showcased.
"Now that they have gone through this training, we are hopeful that they will be able to use what they have learnt to quickly publicize the intellectual output of the university onto the platform so that the general public will be able to ascertain what is coming out of GCTU. At the end of the day, we envisage that the platform should authoritatively tell the public about what GCTU produces as far as research is concerned", he said.
The resource person was excited and upbeat about the abilities of the trainees. He was particularly happy about of the selection of officers for the training who were a mix of Librarians and IT personnel.
"I thought they might not really grasp the concepts but the mix of Librarians and IT personnel worked so well. Each group brought their expertise on board and I think it is a good mix for the operationalization of the platform. With this good mix I think they will be able to manage the platform well," he said.