Campus Tour: Seed Campus Tours Educational Visit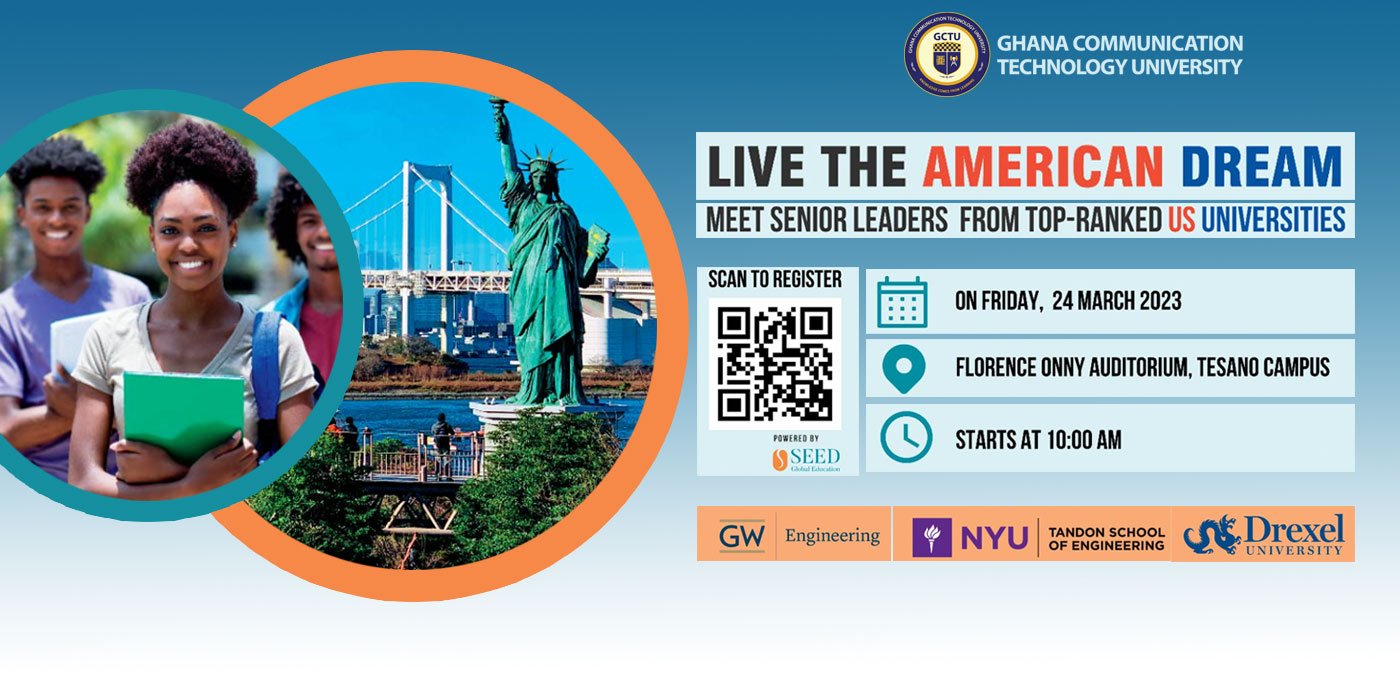 We are happy to inform the University Community that a team of senior leaders of the STEM departments of the underlisted top USA universities will pay a visit to GCTU on a Seed Campus Tours programme.
The four universities are:
New York University
Boston University
George Washington University
Drexel University
Below are the details:
Date: Friday 24th March 2023
Venue: Florence Onny Auditorium (Tesano Campus)
Time: 10:00am
The agenda for the visit will include a meeting with students and a panel discussion on the topic "How to build a successful global career in STEM". There will also be an open forum for questions and answers.
NB: All students who attend this event automatically earn 100% application fee waivers, if they apply to any of the visiting universities in the near future.
The Seed Campus Tours programme is coordinated by Seed Global Education, a higher education strategy consulting firm that aims to help universities grow their international footprint and build local presence in key strategic markets.
We encourage the University Community especially students, to grab this opportunity and make the most of it. The destination of your next stage of education could just be decided here.